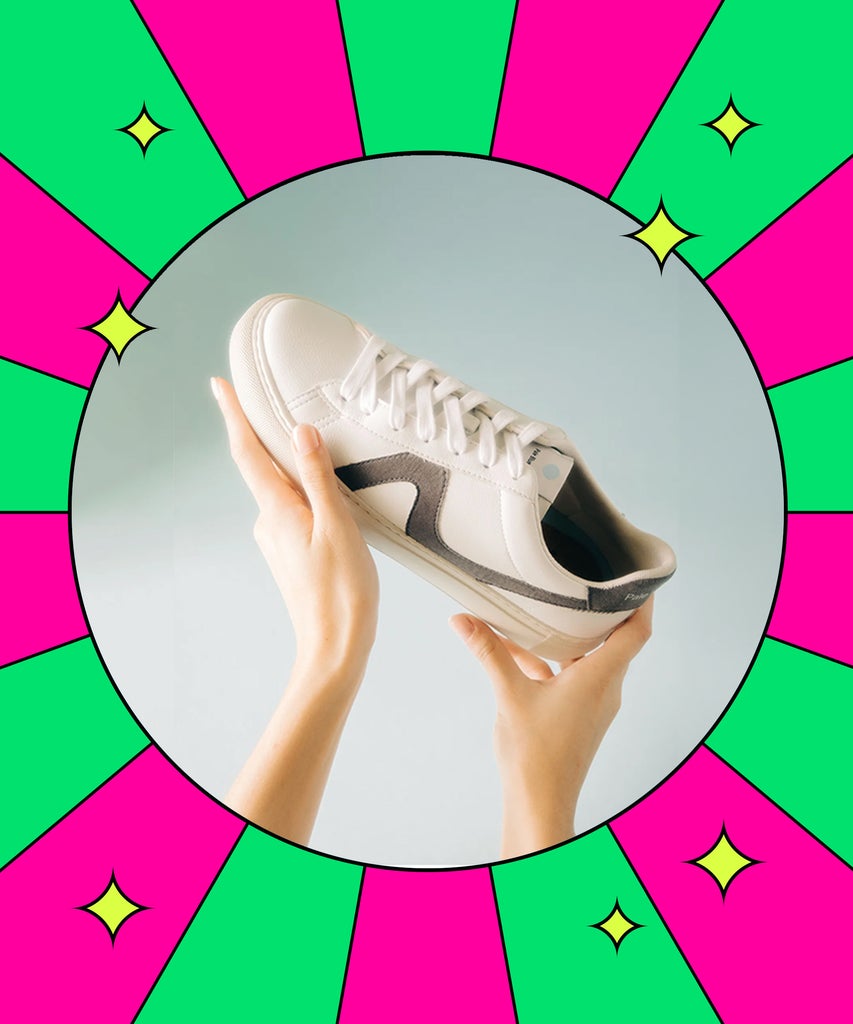 Super Sale Alert: Get 20% off sitewide at Koio using our promo code REFINERY29, now through November 6.
The perfect sneaker doesn't exi— sorry, strike that, because we're loving Koio's new, near-perfect vegan sneakers in all of their beauty, comfort, and sustainability. The handcrafted leather shoe brand recently stepped into the vegan sneaker game with the first style from its plant-based line, Pale Blue Dot. And heads up, we reviewed and loved them.
What kind of vegan leather are we talking about, exactly? Apple leather! Twenty-two percent of the Vegan 01 sneaker comes from waste, and it features other sustainable materials like recycled rubber and certified-organic cotton.
So if you're looking for a new pair of the perfect white sneakers or sustainable walking shoes, read on to learn more about these Pale Blue Dot options. We've tested them out ourselves to see if they feel as comfortable as they look chic. And we even scored you an exclusive, limited-time 20% discount with code REFINERY29. (The code can be applied to Koio shoes sitewide, apart from discounted styles. However, it will override the existing 15% off on the Vegan 01 sneakers.)
Keep scrolling to read our honest reviews of Pale Blue Dot Vegan 101s.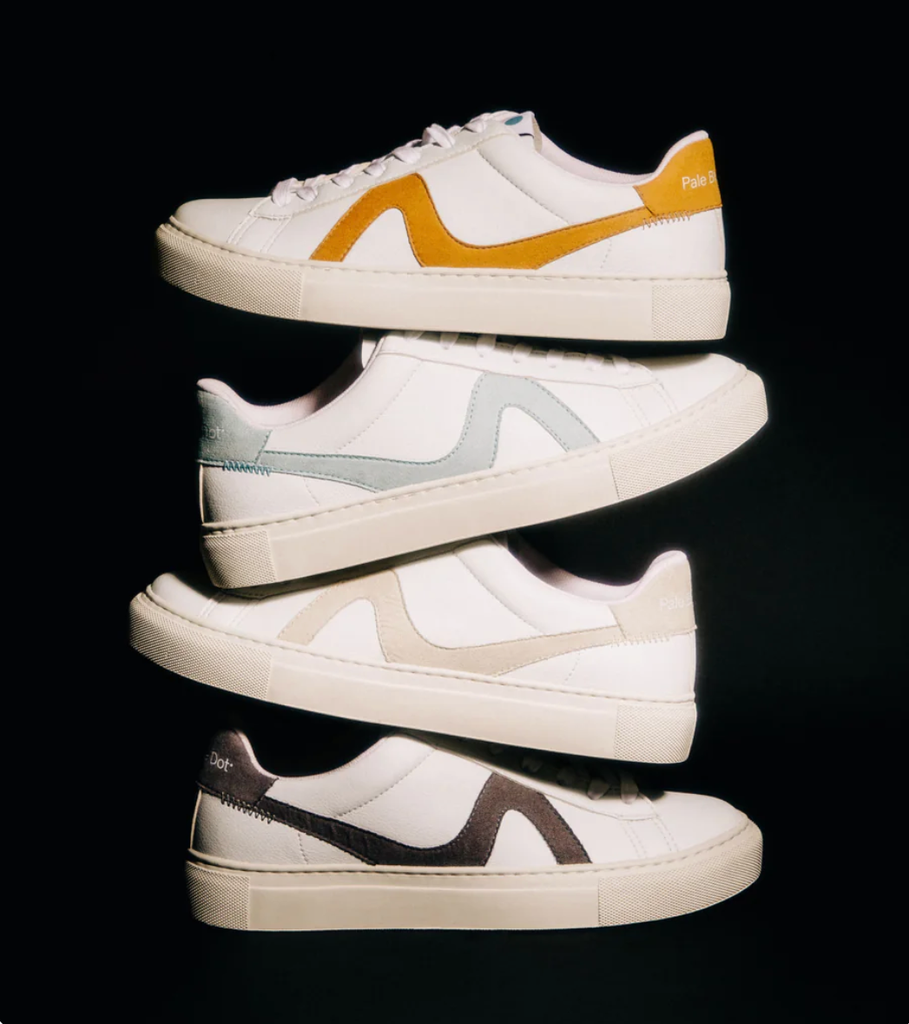 Koio shoes are refined yet casual, making them great for dressing up or dressing down. And that couldn't be more true for the new Pale Blue Dot Vegan 01 sneaker, which is available in a crisp white apple leather with four chic accent colors in women's and men's sizing. We've personally styled them with dresses, jeans, blazers, and activewear, and they somehow go with multiple outfits and vibes.
From the sleek shape to the suede-like swoosh design, the Vegan 01 style is an elevated version of your favorite athleisure sneakers. And no detail was skimped on, with sustainable finishes like the organic cotton laces, cork insoles, and recycled polyester lining and rubber soles. So with that, here are our personal reviews of these vegan sneakers.
"Athleisure sneakers are my go-to, whether I'm going out clubbing or being a tourist in a walkable city. I like sneakers that are both versatile and comfortable, meaning I usually stick to neutral-colored ones, making the Pale Blue Dot's in Wind a perfect addition to my wardrobe. I took these on a trip to Jackson Hole, Wyoming, because they aren't as heavy as my other sneakers.
"I enjoyed wearing them for casual walking since they fit with every outfit I took — granted I usually wear black, so that's not difficult — but the most important part is that they match my tan-colored purse. The sneakers were a bit stiff initially, but after some walking, they started working with my feet and stiff-sole be gone! They were pretty comfy, and I didn't get any of the heel/ball-of-my-foot pain I normally get after long walks in other pairs of sneakers I own.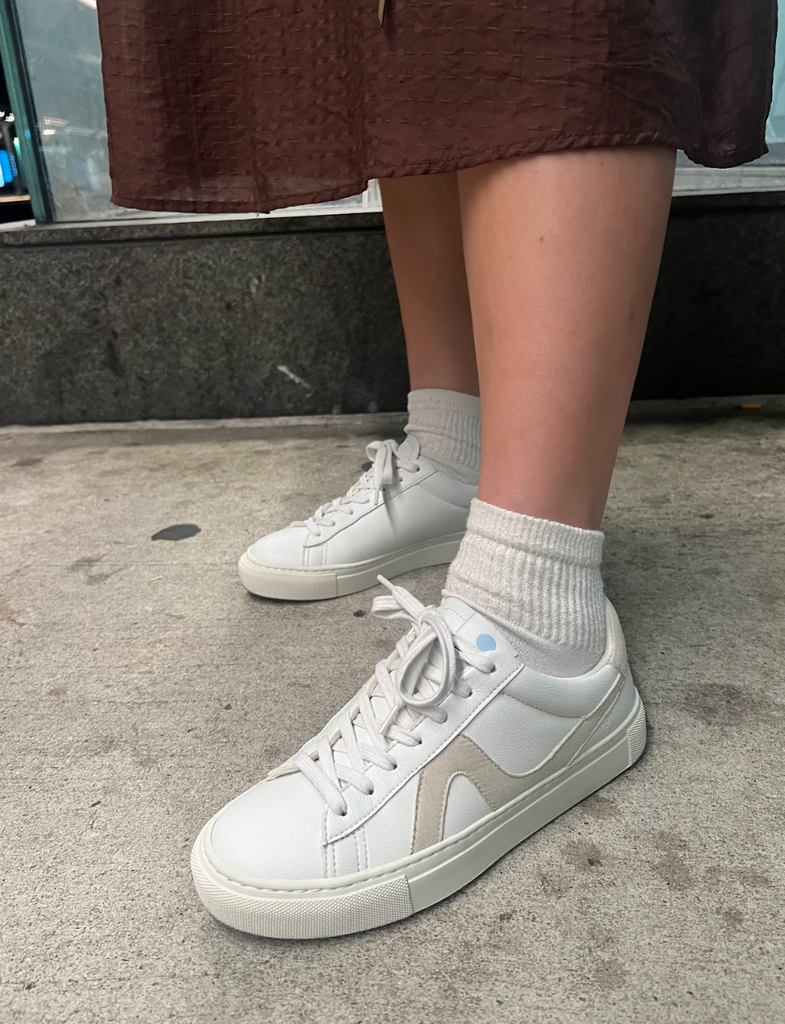 "I really admire that these sneakers are mostly made of sustainable materials, like, how cool is it to say I'm wearing apple leather?! They look so refined and minimalistic! You can't even tell the difference in the leather. I mean I'm not a leather-smith or anything, but it feels like the real thing to me. In terms of sizing, I'm an 8, and I got an 8 and it fits. Don't let the initial stiffness fool you — you'll be fine. Get your true size." —Becca Sax, Affiliate Coordinator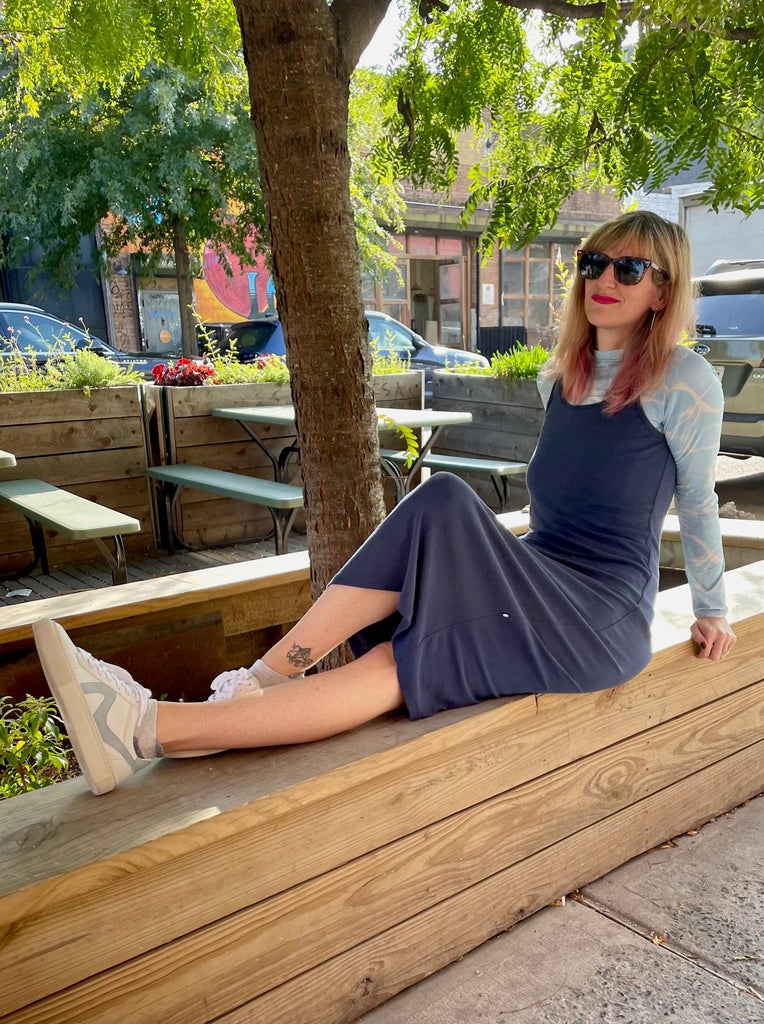 "One thing the last few years has made abundantly clear is that I need to be more cognizant of shopping sustainably. However, when it comes to sustainable shoes, my options seem to be either uncomfortable or unstylish. Which is why I was truly shocked by how much I love these vegan sneakers from Pale Blue Dot. The cork sole is covered by a cushy latex layer that makes them so easy to wear for hours at a time. In fact, I first 'broke them in' with a 30-block walk and had no rubbing or discomfort at all. I ordered a size 9, and they fit true to size — but I do have narrow feet so I was surprised. It might be too snug for a true true 9.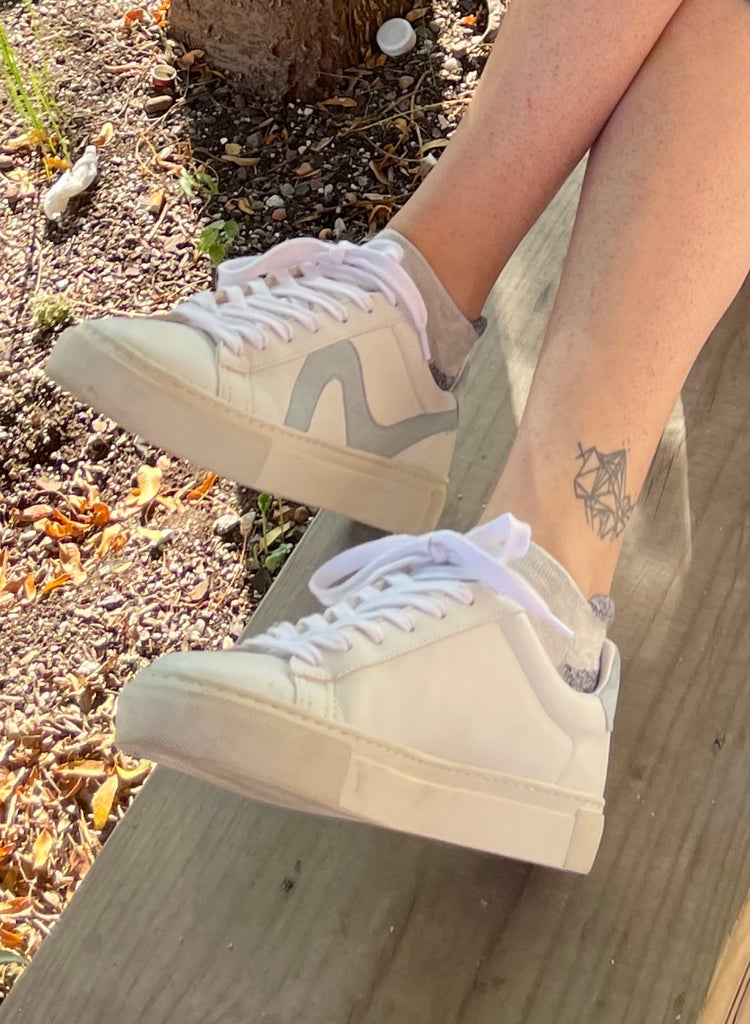 "Their function is only made better by their aesthetic, which is cute AF. The swoopy pattern on the sides give them a distinct point of interest (I chose Ocean, which is a soft baby blue) while still giving the air of the classic white sneaker we know and love. It goes with any style (I've paired them with dresses and cozy sweaters), and I've found myself reaching for them daily." —Charlotte Lewis, Sexual Health & Wellness Writer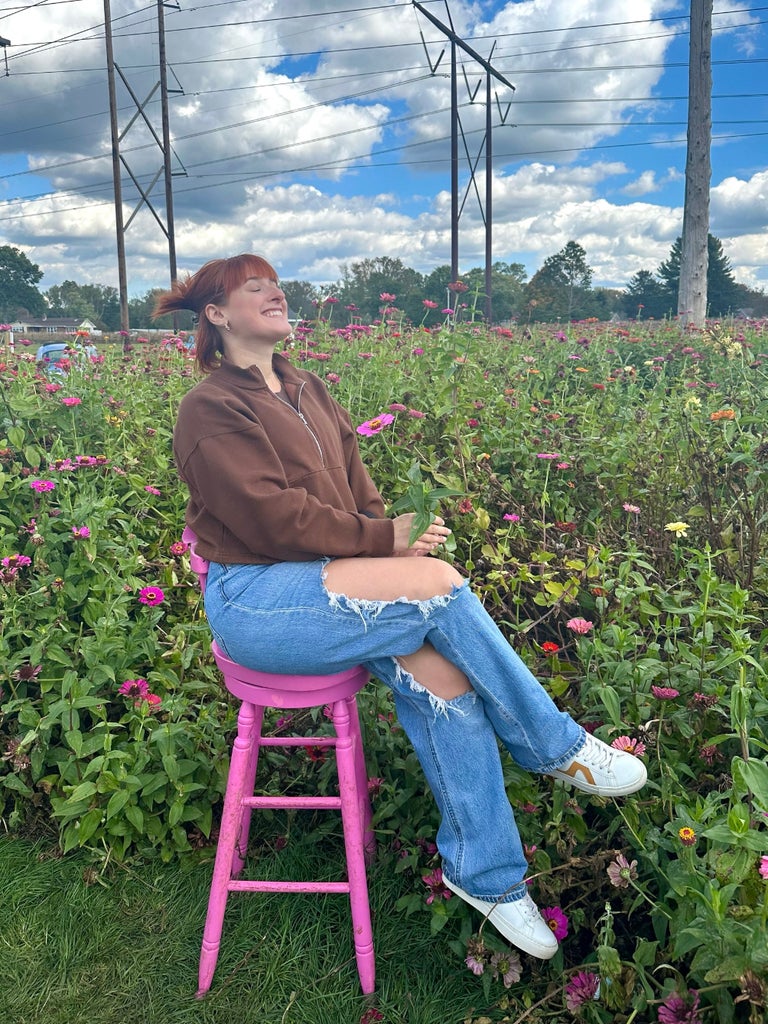 "I certainly wouldn't call myself a sneakerhead, but I've been getting more and more into sneakers within the last couple of years. I'm constantly in the market for crisp white sneakers…but with a twist. I like a slim sneaker (not too chunky) that has some color and detail (because why be basic?). And so I introduce you to my new favorite sneaker: Koio's Vegan 01 Sneaker in the Sunbeam accent color. I was so eager to try these and immediately fell in love with them (and their bright suede-like mustard detailing). I'm here to convince you that, yes, bright mustard yellow is a neutral — I've worn them with black, browns, oranges, greens, and a bunch of different denim washes, and it all looks great.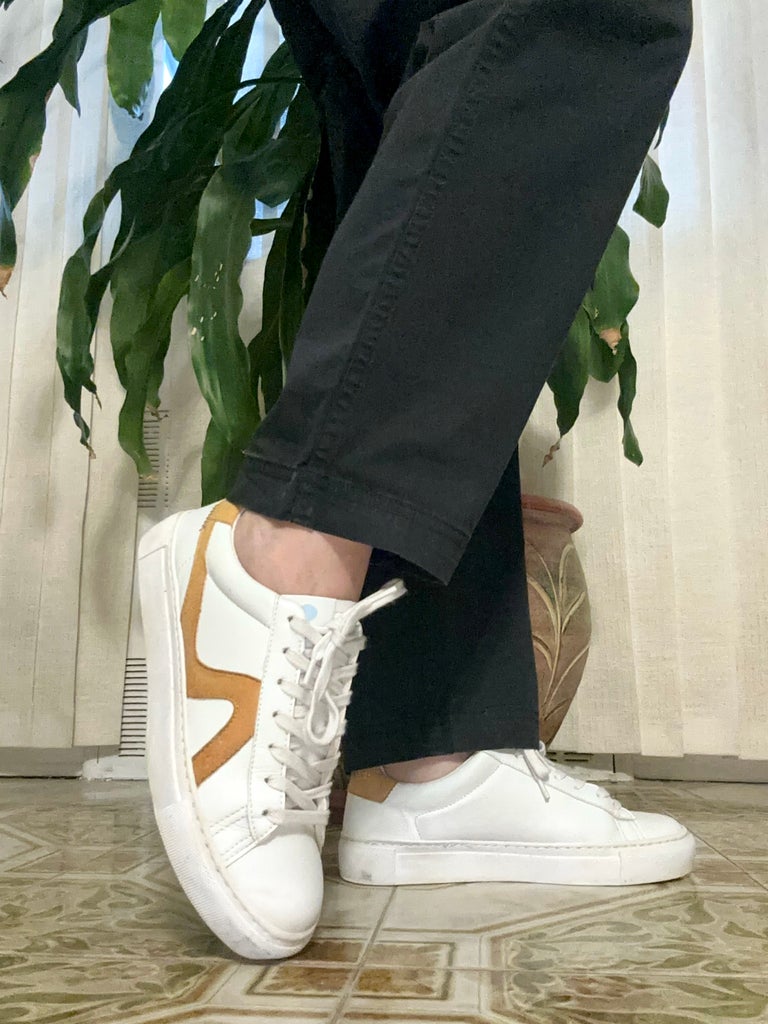 "Fit-wise, I'm equally happy. I'm a true 7.5, and while the brand only offers whole sizes and recommends sizing up, I actually sized down to a 7. They were initially stiff, and still are a bit, but I'd rather formfitting sneakers over loose, stretched-out ones any day of the week. I also love that the sides of the sneakers are thick, holding my foot comfortably in place, and that the soles are cushiony, making them bearable to wear on long walking days without any discomfort. They're the pair I reach for on most days now because I don't have to choose between comfort or style." —Victoria Montalti, Associate Affiliate Writer
At Refinery29, we're here to help you navigate this overwhelming world of stuff. All of our market picks are independently selected and curated by the editorial team. If you buy or click on something we link to on our site, Refinery29 may earn commission.
Like what you see? How about some more R29 goodness, right here?
This Brilliant Sneaker Collab Gave Me Chill Kicks
The 16 Best Athleisure Sneakers To Shop