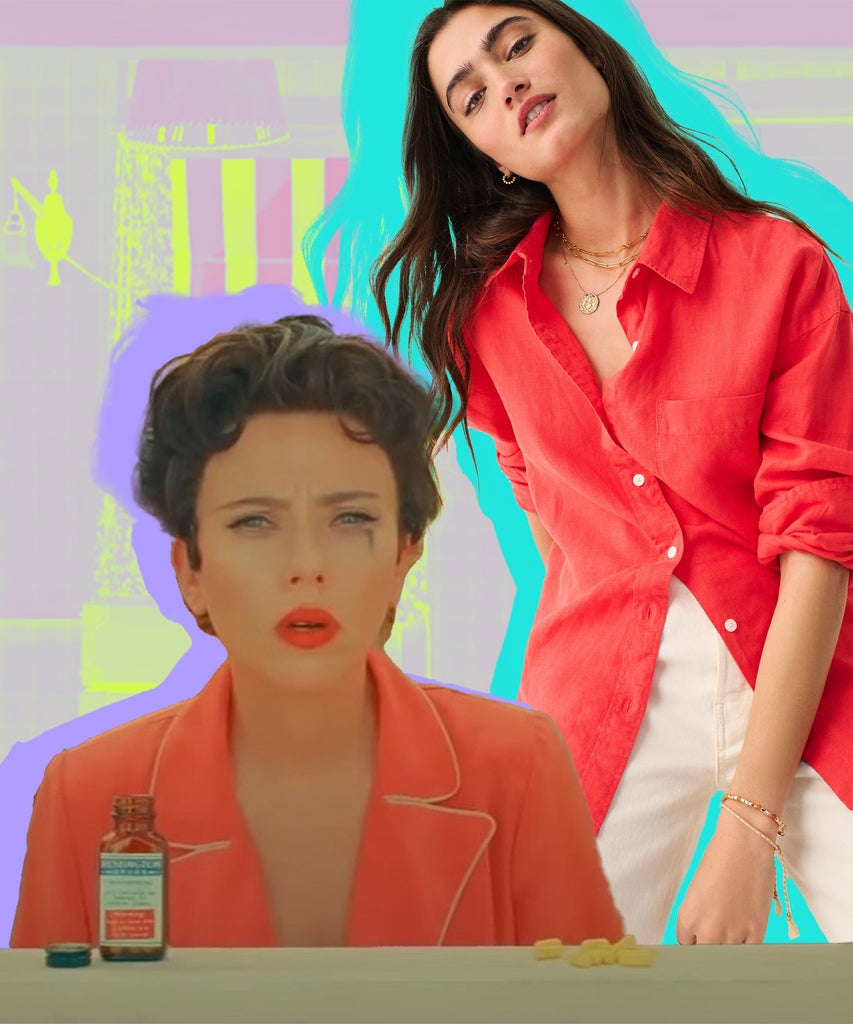 If imitation is the sincerest form of flattery, filmmaker Wes Anderson may be the most flattered man in Hollywood. His iconic aesthetic has spawned countless Halloween costumes (such as Gwyneth Paltrow as Margot Tenenbaum) and photography books (like Accidentally Wes Anderson). So it should come to no surprise that he became the inspiration behind vibrant, and now viral, TikTok videos. If you yourself doomscroll TikTok (or prefer watching week-old videos on Instagram Explore like me) you've definitely seen grainy footage of people wearing quirky and colorful outfits while doing mundane activities in beautiful settings as cheery banjos and pianos play. (Can you picture it?!)
As people continue to create their own whimsical worlds to mimic those seen in the likes of The Grand Budapest Hotel, The Royal Tenenbaums, and Moonrise Kingdom. they often do so in outfits that match Anderson's offbeat, retro style. They mix and match bold, vibrant, and pastel color palettes and opt for preppy details (think: lots of collared polo shirts). And now, Anderson's newest film, Asteroid City, has inspired many '50s-style looks.
So if you, too, are obsessed with this pop culture takeover and want to try to take on the Wes Anderson style yourself, I've curated a style guide to help. Scroll on to find modern interpretations of clothing and accessories to recreate iconic and aesthetically pleasing character looks from the director's most famous works.
The Grand Budapest Hotel Outfits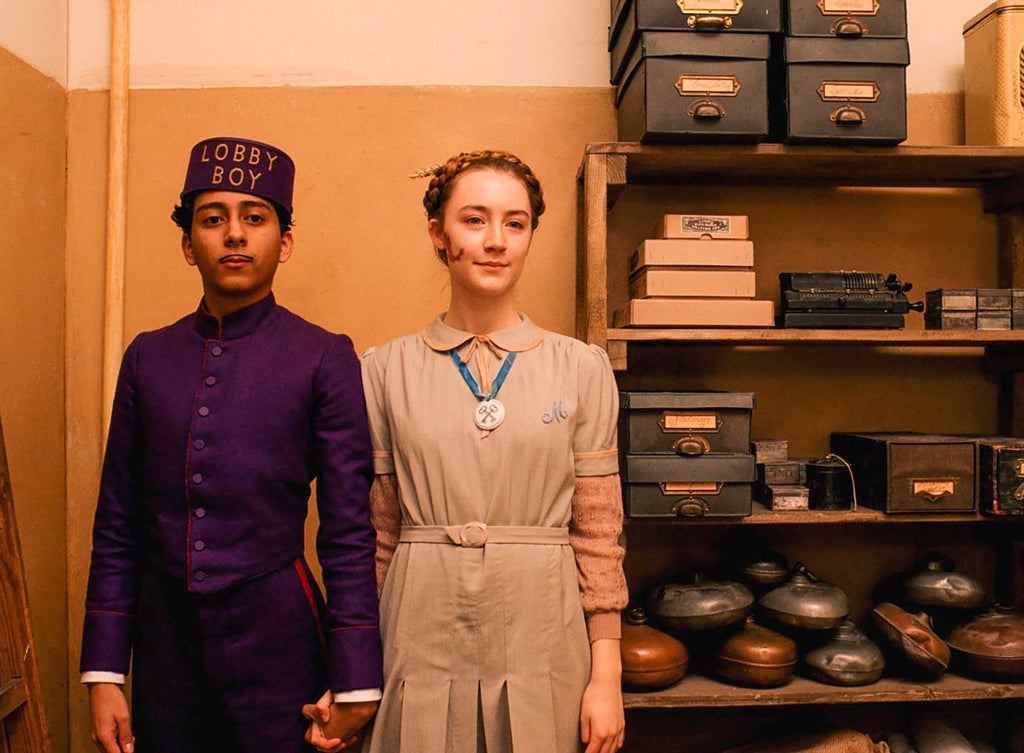 Predominately set in a pink-hued European ski resort staffed by purple-suited bell boys, The Grand Budapest Hotel is some of the most stunning cinema I've ever seen. Although the film is filled with a ton of nervous energy and drama, you can feel and look cool, calm, and collected in a Wes Anderson-style outfit based on its characters.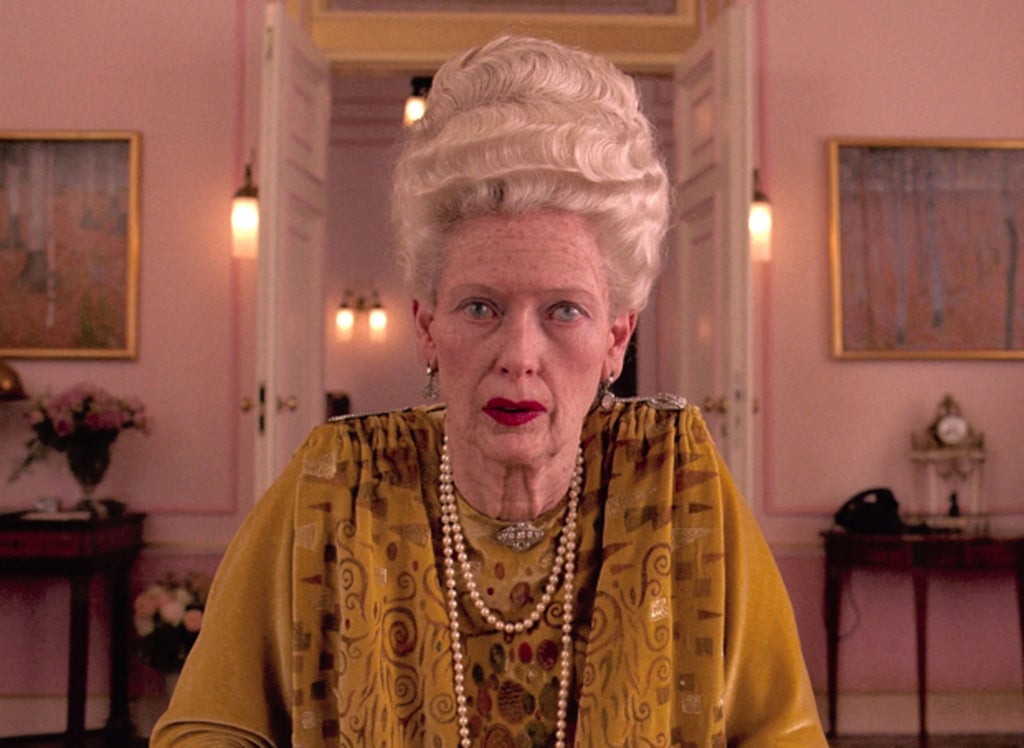 Whether you're inspired by the bold uniforms worn by Zero and his co-workers, the delicate pastel uniform worn by Agatha — Mendl's baker turned prison smuggler — or the luxurious yellow frock and strand of pearls worn by Madame D., you can find a modern approach to each look. Don a structured monochromatic suit or opt for soft puff sleeve dresses. And if you want to truly feel like a hotel guest, go all out with a red suitcase-inspired briefcase.
The Royal Tenenbaums Outfits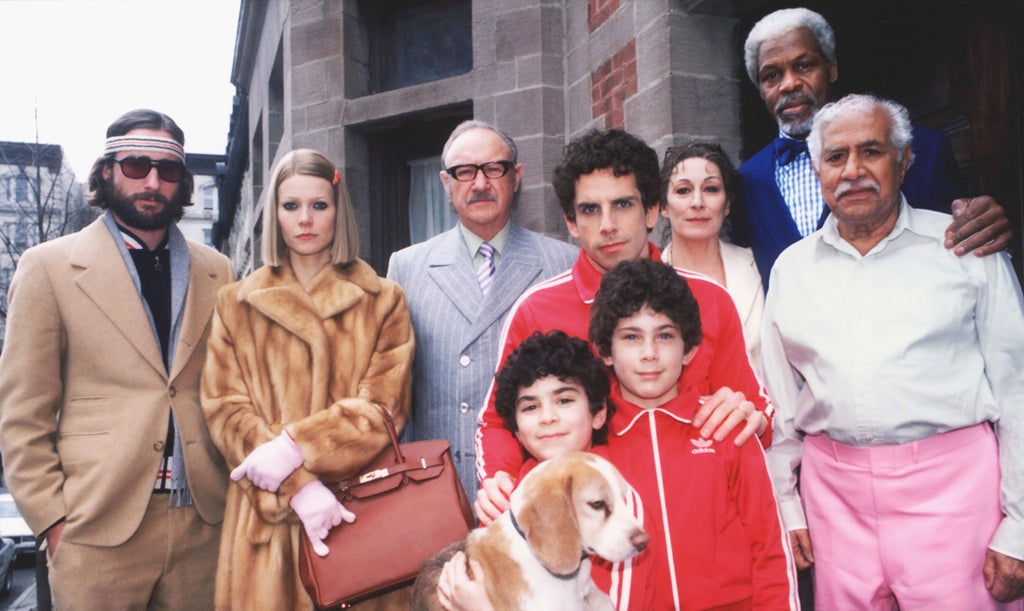 Oh, to be a fly on the wall of a delightfully dysfunctional family — well, we get to do just that as we peer into a family's NYC mansion in The Royal Tenenbaums. As a broken, multi-generational family reunites, we get a deep look into the privileged yet tortured lives of the now-grown children — Margot, Richie, and Chaz.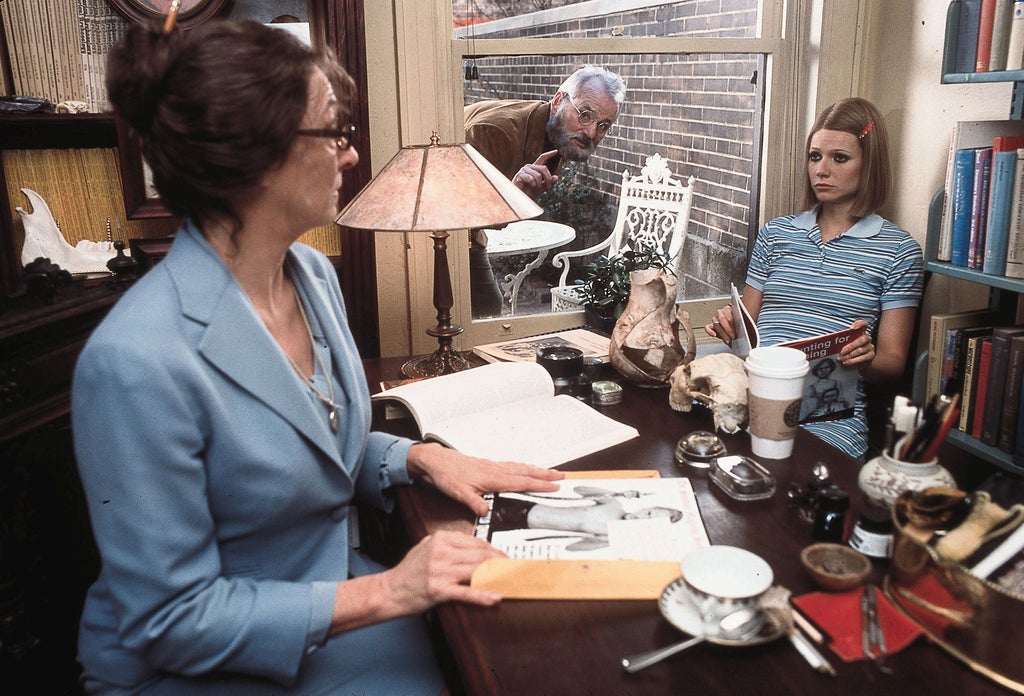 To take on Margot Tenenbaum's somewhat preppy and retro style, the obvious choice is to go for a striped polo dress (Gwenyth Paltrow sells a nearly identical Lacoste dress on her Goop site that's nearly sold out). During the summer, accessorize with a barrette clip and ballet flats, and during the winter, throw on a wool coat and a Birkin bag dupe. If you're drawn to the activewear worn by Richie and Chaz, choose tenniswear pieces like a polo top, or replicate the iconic red tracksuit with an Adidas jacket.
Moonrise Kingdom Outfits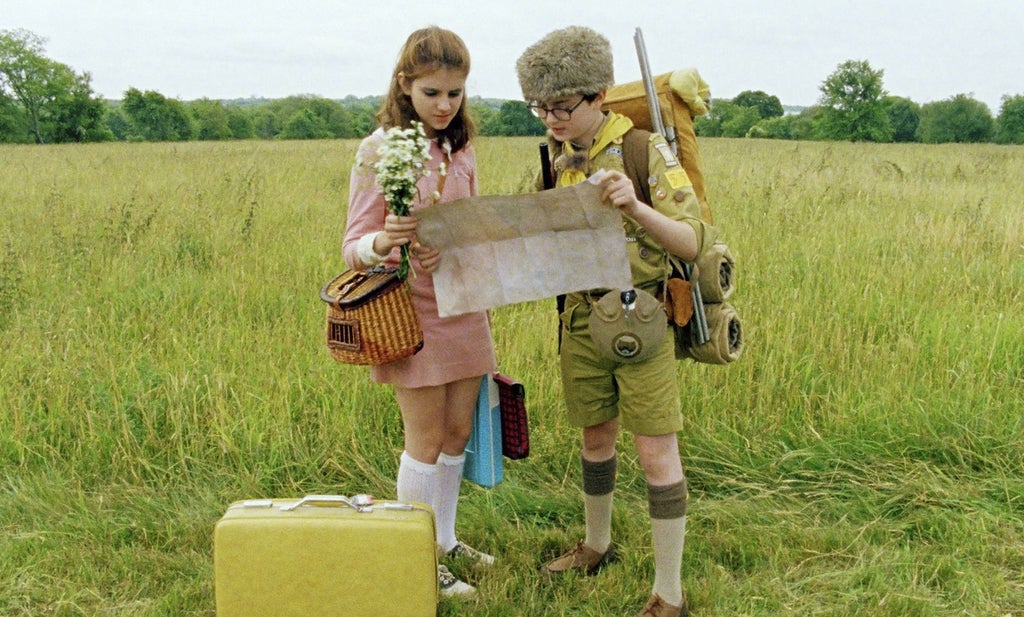 In the coming-of-age romance movie Moonrise Kingdom, we're transported to 1960s New England, where we're invited to take in scenic views and plenty of khaki. Childhood mischief ensues as we follow the young star-crossed characters Sam and Suzy running away together. How romantic and ridiculous.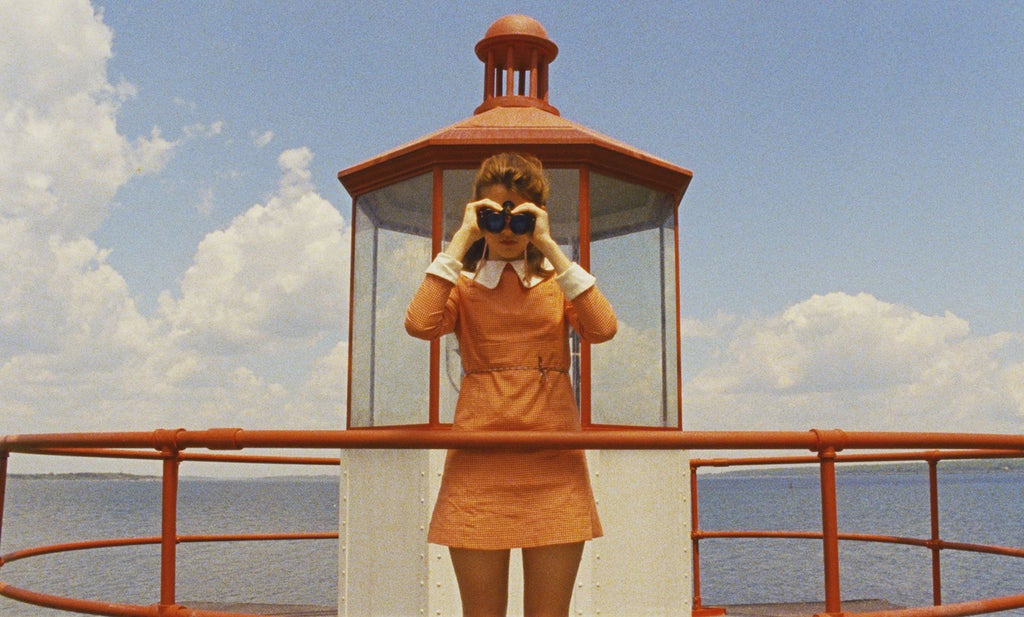 To channel Sam and the rest of his Khaki Scouts troop, try incorporating breezy and actually stylish Bermuda shorts, a yellow neck scarf, and modern Oxford shoes into your wardrobe. To channel Suzy, opt for '60s-inspired long-sleeve mini dresses, large collars, and a woven straw bag for a stylish exploration look. And a pair of three-quarter socks will add some extra fare when ankle socks just won't cut it.
Asteroid City Outfits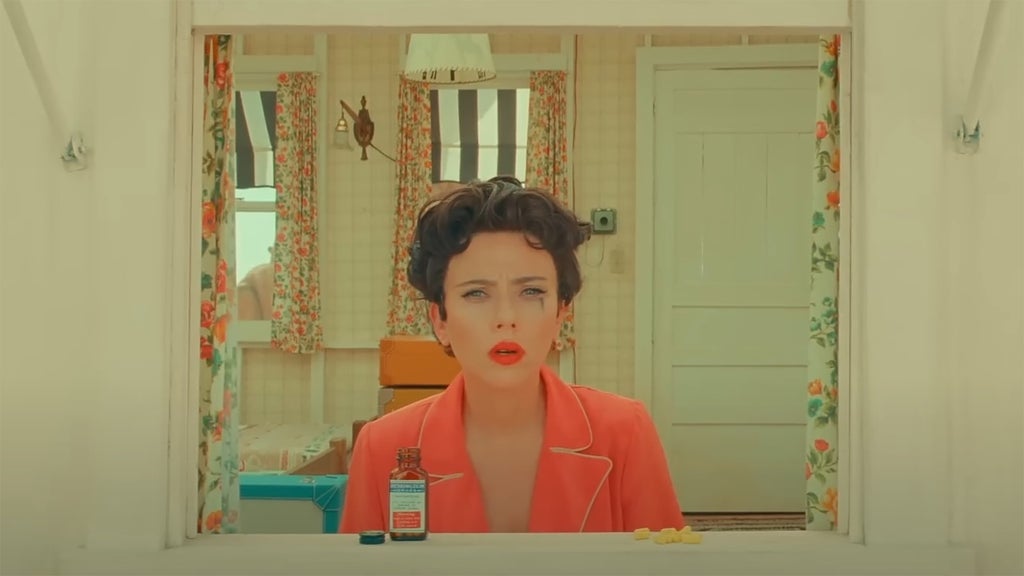 A group of tourists, stargazers, school kids, nomads, and an actress come together in Asteroid City, a fictionalized Southwestern town, with vibrant costumes indicative of the 1950s. Stranded in the desert after a celestial occurrence goes wrong, the mixed bag of characters bond, and we're taken on a ride to see into all of their intricacies.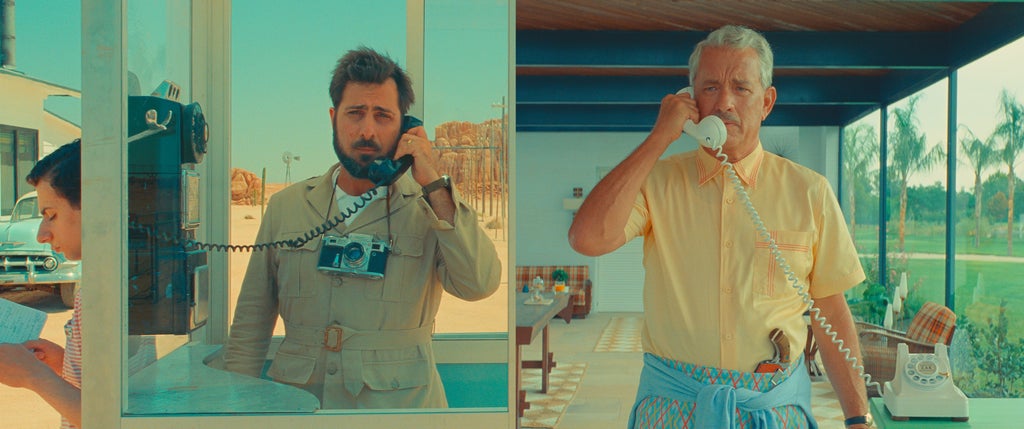 When it comes to female characters, you can choose to take on Scarlett Johansson's actress character with bold collared shirts and sleek sunglasses, or Maya Hawke's school teacher vibe with feminine yellow cardigans. For the male characters, wear a khaki jumpsuit and sling on a camera purse to mimic Jason Schwartzman's utilitarian look, a '50s button-up short-sleeve shirt for Tom Hanks' dapper character, or a green sun visor for Steve Carell's quirky motel management uniform.
At Refinery29, we're here to help you navigate this overwhelming world of stuff. All of our market picks are independently selected and curated by the editorial team. The product details reflect the price and availability at the time of publication. If you buy something we link to on our site, Refinery29 may earn commission.
Like what you see? How about some more R29 goodness, right here?
Where To Shop Margot Robbie's Barbie Movie Outfits
32 Delightful Puff Sleeve Dresses To Admire