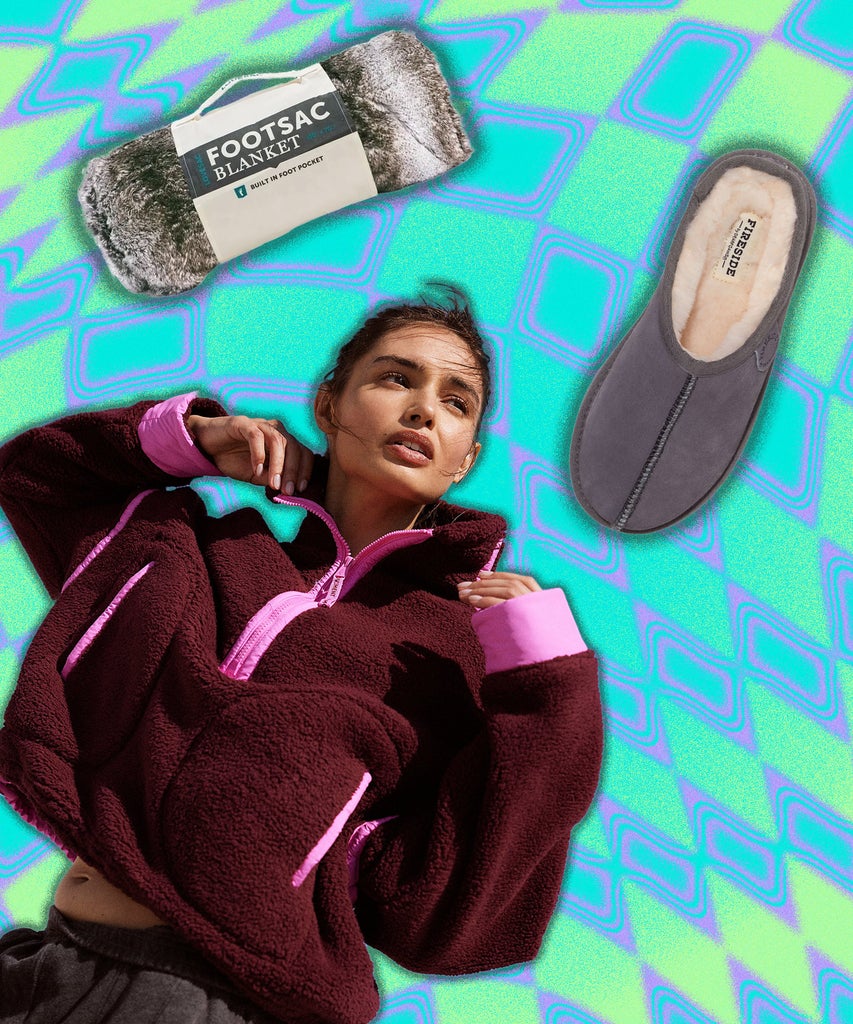 It's that time of year again: Roll out of bed, step into fluffy slippers, light a candle, make yourself a hot tea, and cuddle up on your couch under a weighted blanket. Fall is officially cozy season, and that means living our coziest lives at home. So right now, we're pulling out our favorite cozy clothing and festive home décor from years past (or buying new ones to refresh our space with).
We're pretty specific with our fall picks over here — whether its our favorite cozy fleece sweatshirts, go-to autumnal baking pans and cookware, or feel-good fall candles — and we're more than happy to share them with you if it means you get to live your coziest life yet. Below, you'll find blankets that'll keep you nice and toasty, mugs that'll make you feel like you're at a fancy café, and much more. So read on to see how R29 cozy editors live (and thrive) at home when the air gets chillier.
"Blankets are my everything; I use them the whole year, but the one I use changes with the season. I love this blanket from Big Blanket Co. for sleeping and snuggling under for nice fall flicks because 1. it's huge; and 2. my blanket-hogging partner (and dog) can't leave me freezing at night with this much blanket to go around. I'm serious when I say this is a huge, snuggly-soft blanket. I recommend it to everyone, blanket lovers and non-blanket lovers alike." — Becca Sax, Affiliate Coordinator
"Anyone who knows me knows that I am a big baker, especially around the fall as the squirrels and I get ready for winter hibernation. I prefer baking apple crumble pie in glass pie plates, as they allow me to see the pie's baking status and prevent burning. Glass also just presents very nicely and has the wow factor I'm going for. I particularly like this set of glass pie plates since they come in a pack of three (more pie for everyone), the handles make for easy carrying, and the little designs on the crust area are a nice aesthetic flourish." — Becca Sax
"These are some of the most comfortable socks you'll ever own. I first found Smartwool when I had to buy hiking socks, and the brand's socks have been my favorite ever since. I usually wear slippers around the house, but if not, I wear socks — and these ones are always my top pick. Smartwool socks are so soft, comfortable, and cushiony for my dogs that I cannot stress enough how much I love them. While these are a bit thicker since they're designed for hiking, Smartwool also has tons of other pairs for activities that need less cushioning." — Becca Sax
"A couple years ago, I went on a little trip to Massachusetts (The Summer I Turned Pretty stans, please do not ask any questions beyond this… I barely know the geography of upstate New York) and found my way to the Yankee Candle store. As some may know, classic Yankee candles are monster candles that will burn for years, maybe even decades if you like to savor your candle collection. My favorite purchase from that visit — the Harvest scent — has burned on. And a simple request from me: Please do not try to look cool and light your candles with your regular lighter. Grab yourself a candle lighter, and select one in a pretty color too — it makes everything safer and more cheerful during the darker months." — Clare Palo, Senior Strategist, Audience Development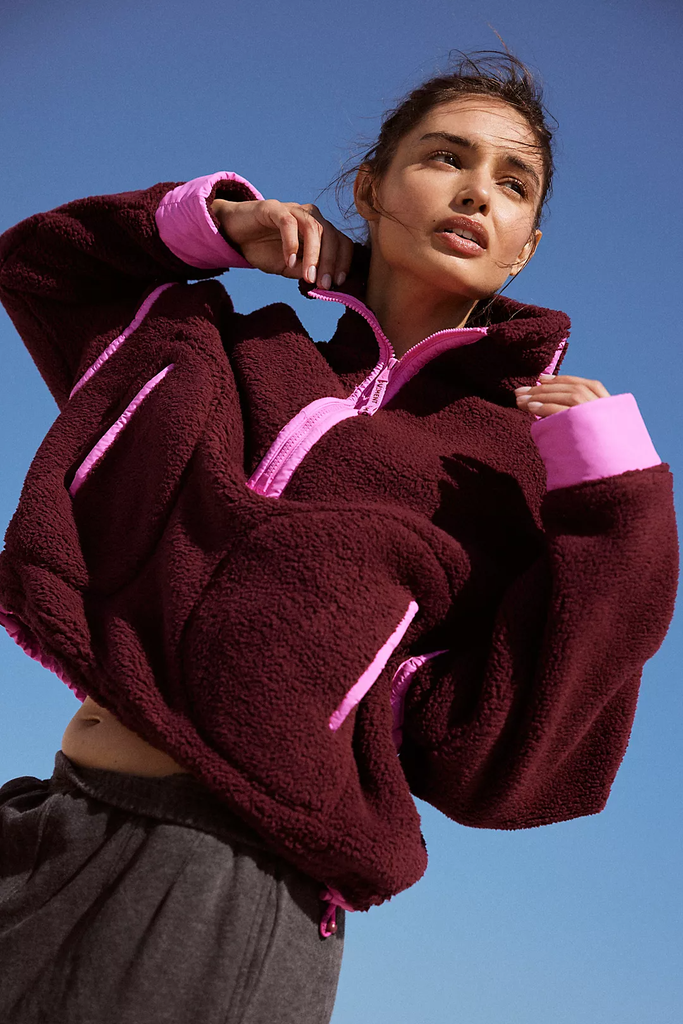 "My JW Anderson x Uniqlo cranberry (or 'wine') fleece has me in a chokehold during the fall and winter months. When the temperature dropped below 70 degrees recently, that fleece snuck its way to the front of my closet. That particular pullover is sold out, but I'm loving these FP Movement colorways to cozy up in. And if you're super into fall apple picking, JW Anderson also made a luxury fleece splurge just for you." — Clare Palo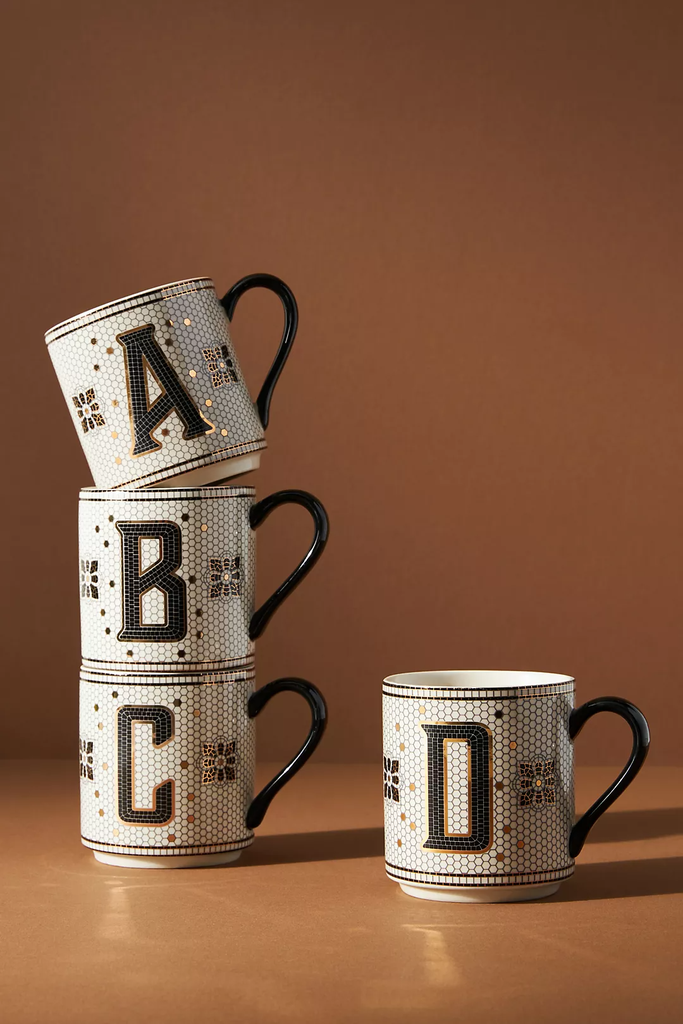 "Cozying up with a nice cup of tea on a chilly morning is one of the best feelings, and my Bistro Tile Margot Mug from Anthropologie makes it much more special. It elevates a regular cup of jasmine green tea and is nice to look at while perched on your coffee table or desk. It's also the perfect thoughtful stocking stuffer, as it's monogrammed, so all you have to do is choose your giftee's initial to give a cute custom gift." — Vivien Lee, Affiliate Fashion Writer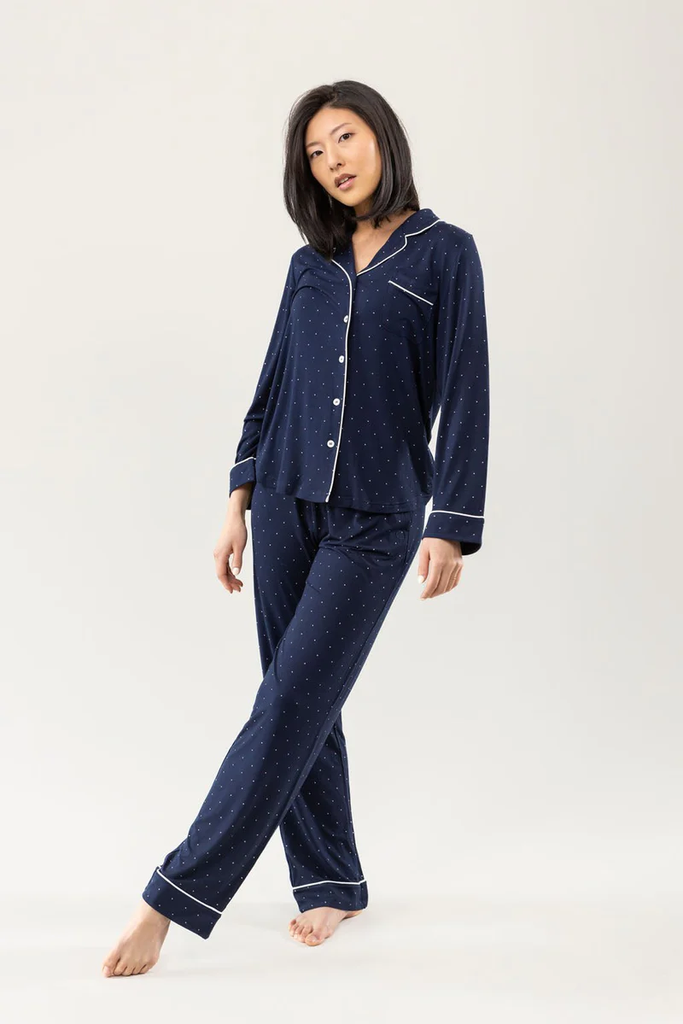 "It's not cozy season without a pajama set from Cozy Earth. I own two sets of the brand's Long Sleeve Bamboo Pajamas, and I truly live in them all fall and winter long. The soft stretch-knit drapes around you, making you feel luxurious, and the lightweight set has temperature-regulating qualities that make them perfect for long naps on the couch and bedtime. The pretty shades and prints are also an additional perk." — Vivien Lee
"Instead of cookies or cake, I love baking bread — like, I have an obsession. As soon as the first brisk breeze appears, I run for my Nordic Ware Harvest Bounty Loaf Pan. The pan elevates any pumpkin bread you're making with its sculptural design of pumpkins, pine cones, and acorns. It's super easy to use and always comes out clean with a bit of butter around the nooks and crannies and a sprinkle of flour. I'm telling you now, The Great British Bake Off has got nothing on you. Here's to creating the best fall showstopper bakes." — Vivien Lee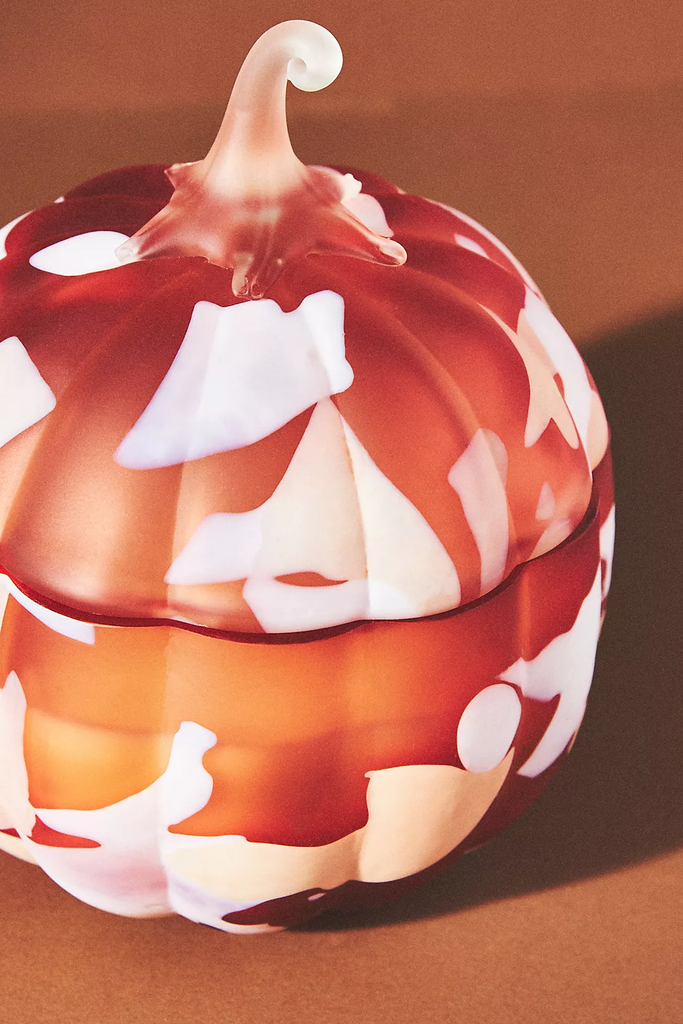 "Every October, I like to cruise through Anthropologie's fall candles for a fresh lineup. This year, I've already begun to fall in love with the Cheena Harvest Pumpkin Candle. Not only is it stunning to look at, but it has a glorious blend of pumpkin and sweet vanilla — reminiscent of freshly baked pumpkin bread — that gives warmth to your home. The candle also makes a great cozy coffee table piece with its dark orange hue and pumpkin-shaped exterior." — Vivien Lee
"As soon as there's a hint of chill in the weather, I don't want to be wearing anything other than a fleecy sweatshirt; they keep me so warm and are super easy to dress up or down, but most importantly, they are fairly low-maintenance compared to sweaters. I've fallen head over heels for this velour pullover from Summersalt lately: the half-zip design and gorgeous olive color upgrades the look from comfy tracksuit to casual chic, and looks so cute as a set (with the matching lounge pants) or with jeans. I've been wearing this non-stop around the house and as a travel outfit to keep me warm and cozy on flights." — Venus Wong, Senior Travel Writer
"I've never been much of a slipper person, mainly because I always feel like they're going to be the reason I take a header down the stairs in my home. These Dearfoams ones, while incredibly cozy and soft, have a somewhat bootlike sole that feels super stable and non-slippy, even on carpet, and I've found them to be the ideal antidote for the incredible unpleasantness of stepping on my icy floors first thing in the morning." — Sarah Crow, Affiliate Director
"Cold drinks? In this economy? There is something so nice about having coffee that stays warm all day, especially when it's cold outside. And while I know this Ember mug is a decidedly indulgent purchase, the incredible joy it brings me to get to enjoy drinks at something other than room temperature is worth every damn penny." — Sarah Crow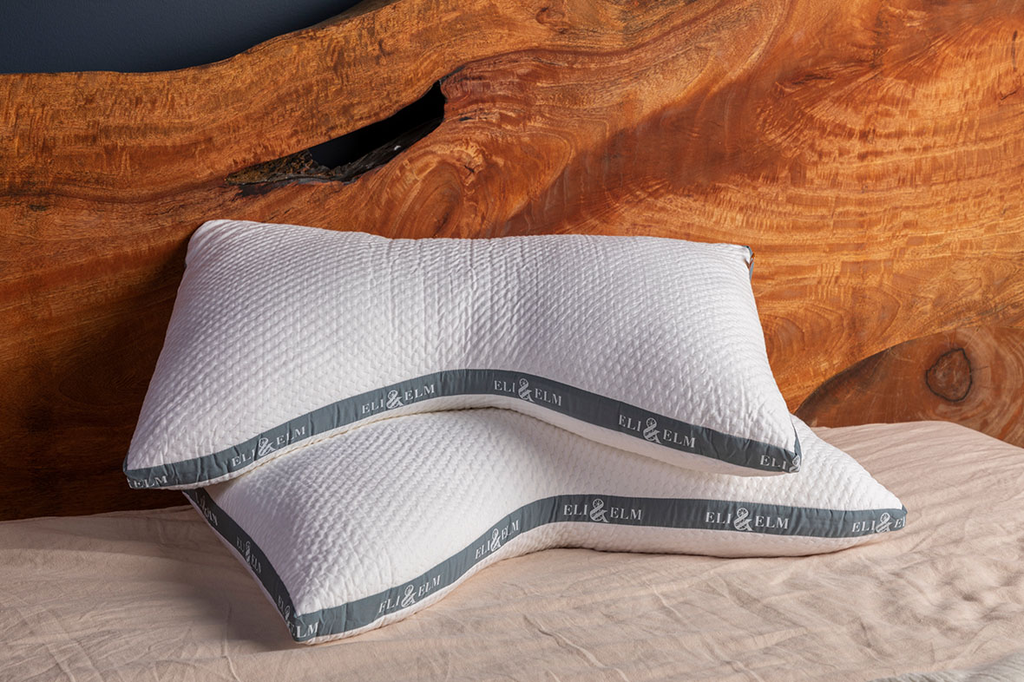 "To me, the best part about fall and winter is having an excuse to practically never leave my bed. Sad? Sure. Honest? 100%. And, after years of having literally the most garbage, bargain-basement pillows in the world (to the extreme detriment of my neck, back, and, TBH, face), I've finally invested in an actually decent pillow to sleep on. This Eli & Elm pillow has a cutout section that's perfect for tucking my arm under and its slight incline (plus pretty heavy weight) have kept my neck comfortable night after night and have prevented me from tossing it off the bed, as I so often do with lighter pillows." — Sarah Crow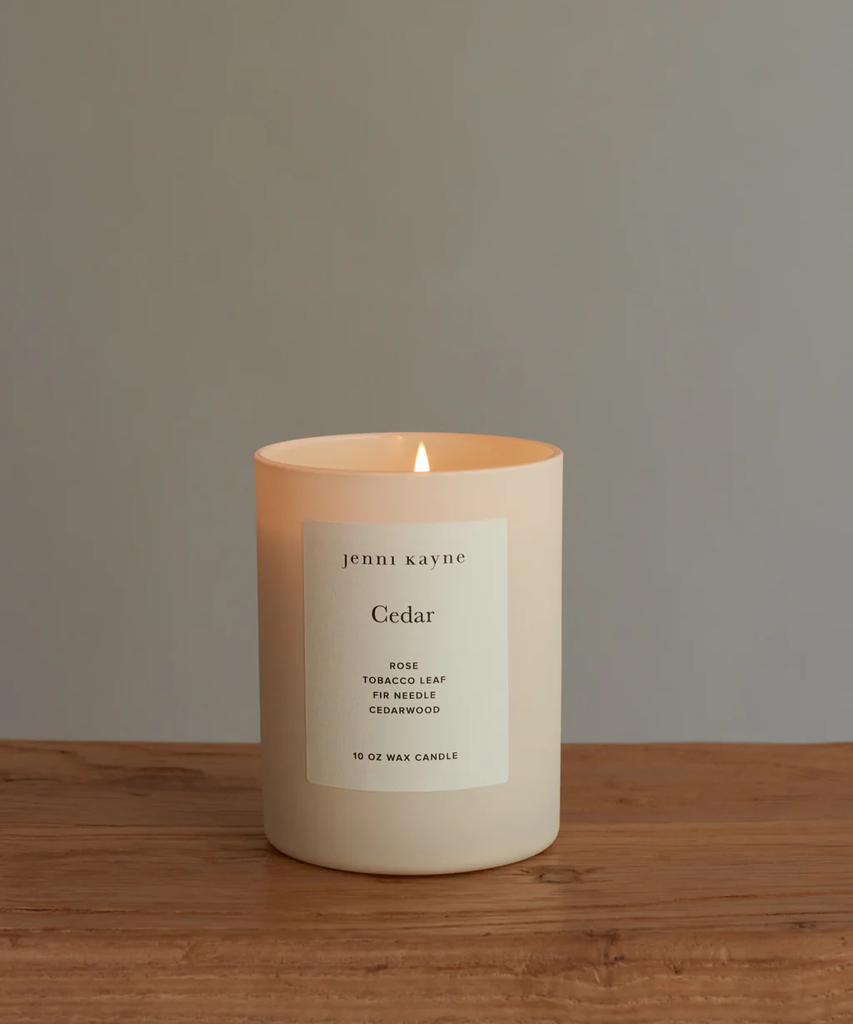 "There's nothing better than waking up on a cold gloomy morning, lighting a candle, and cozying up on the couch with a book and mug of coffee. I was gifted this particular Jenni Kayne candle a few years ago and have repurchased it for myself every fall/winter since. Its scent is warm and festive without being overpowering or obviously 'holiday,' and the vessel is simple and chic." — Kate Spencer, Senior Affiliate Partnerships Manager
"If your cookie and pumpkin bread output doesn't increase 150% in the fall and winter, I'm not sure what you're doing. I feel like the last thing that gets an upgrade is baking supplies, but this set by Great Jones in the 'Broccoli' colorway is going to make my cozy cooking experience so much more elevated this season." — Kate Spencer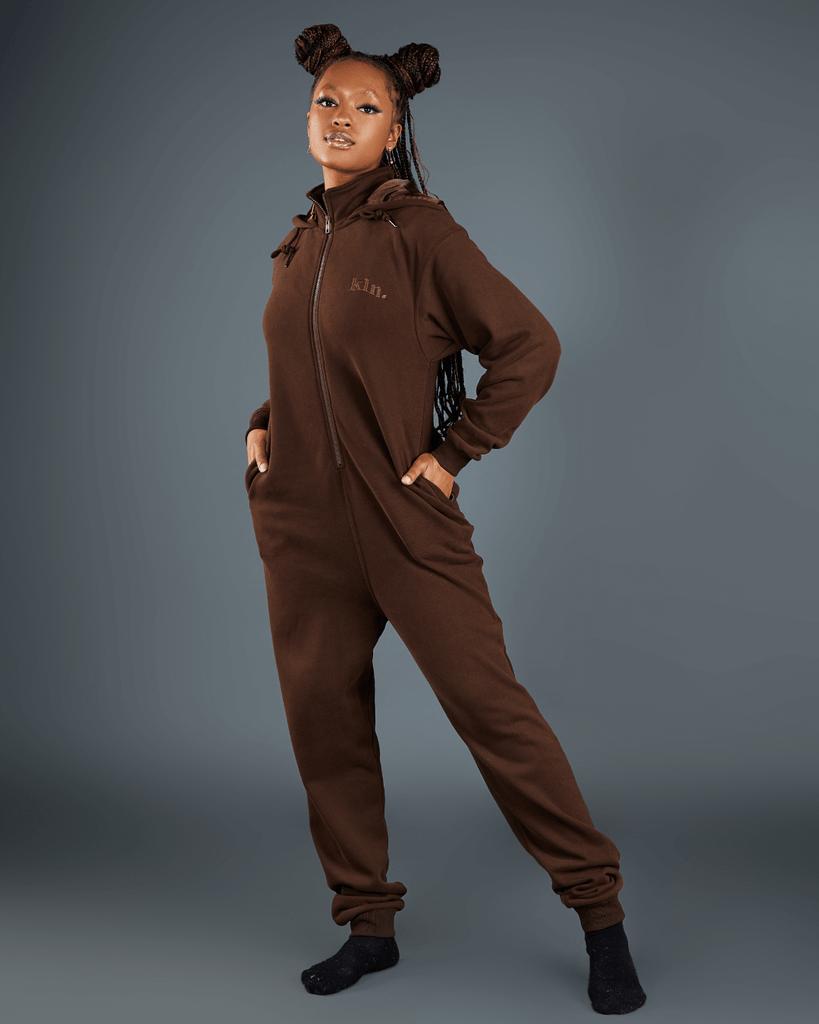 "Satin and afros go together like peanut butter and jelly. And I go together with cozy, oversized onesies like jelly and peanut butter. So, imagine my delight when I — a Black woman with an afro — scored this satin-lined, oversized, and cozy onesie from the Black woman-owned brand Kin. The second the weather dipped below 70, I popped it on and wore it day after day in my apartment. I didn't realize how much more comfortable the satin lining in the hood makes me feel when wearing it. This is all to say that if you don't have this onesie in your closet by the time the leaves change, well, I don't know what you're doing." — Alexandra Polk, Affiliate Lifestyle Writer
"As a proud cold sleeper and even more proud cold feet owner, I adore this heated blanket during the chilly seasons. It's dangerously supple, large enough to swaddle my 5' 8" stature, and super customizable, with 10 heat settings. It would be a worthy buy even without the warm and toasty oasis that is its double foot pocket stitched at the bottom. Yes, there is a situation where we can purchase a heated blanket that bakes our poorly circulated feet as much as our legs, torso, and shoulders. 'Tis a fall must-have in my home." — Alexandra Polk
"This candle is a certified Refinery29 reader-favorite — and for good reason. Its smoky cedar aromas, suede notes, and cozy amber scents pair perfectly with both fall and holiday vibes. Add it to your next Amazon haul if you want to give fall and winter a warm welcome." — Alexandra Polk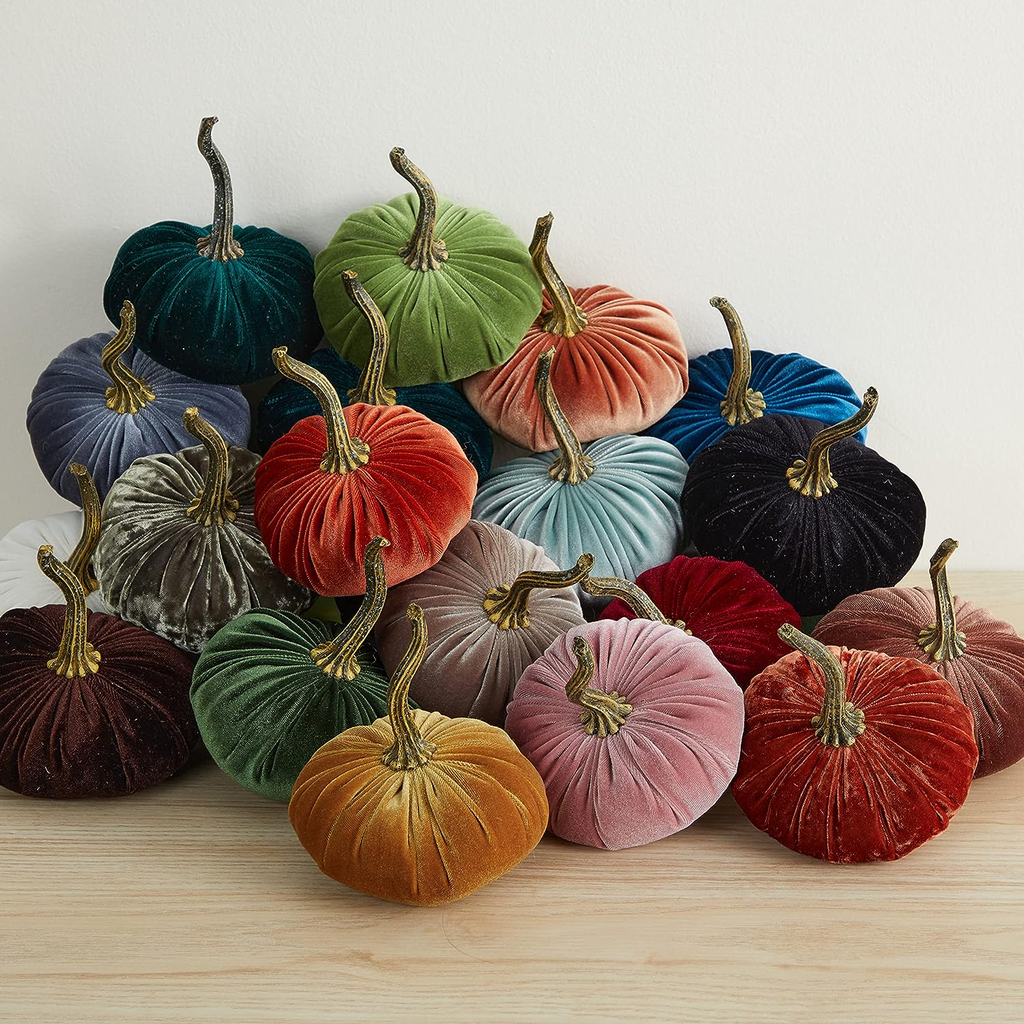 "My favorite fall decor to put out every year are colorful velvet pumpkins. They add the right amount of warmth and festive-ness to my space without looking like tacky Halloween decorations. In the past, I've found all of mine from T.J. Maxx, but I'm also into this Amazon option, which allows you to customize a set of three (or more) pumpkins in a variety of colors. I'll be buying these this season and dotting them around my home, from the living room to my bedroom." — Victoria Montalti, Associate Affiliate Writer
"Listen, these syrups are the only way I've been finishing off my home-brewed coffee for years, and I refuse to stop using them. They actually allow me to drink my coffee without any creamers and just give me a serotonin boost in the morning. At the moment — and especially during the fall — my go-to is the cinnamon roll flavor. But I'm also partial to the caramel and vanilla flavors." — Victoria Montalti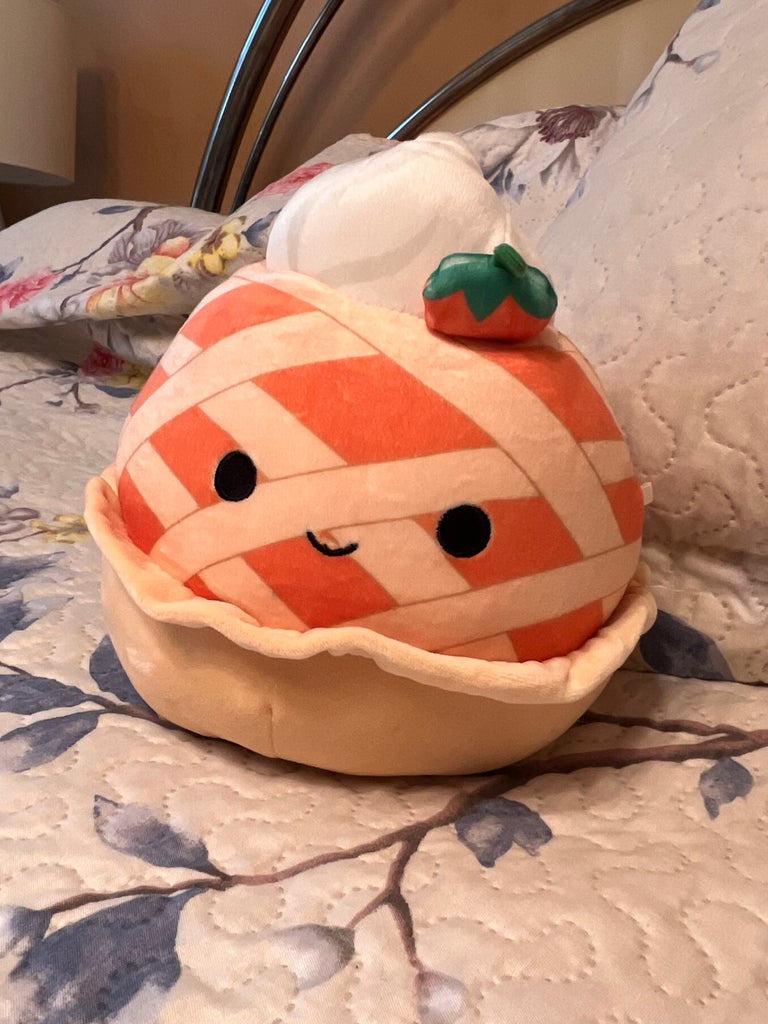 "I have never been one to buy myself stuffed animals, but I'll happily accept them as gifts. This one was gifted to me by younger sister, and it sits front and center on my bed during the fall. If you've ever had the pleasure to squeeze a Squishmallow, then you know just how magical the plush-meets-squishy fabric is, and if you haven't, essentially it's like cuddling a marshmallow. It's amazing and I love using it as a mini pillow for extra cozy naps." — Victoria Montalti
At Refinery29, we're here to help you navigate this overwhelming world of stuff. All of our market picks are independently selected and curated by the editorial team. If you buy something we link to on our site, Refinery29 may earn commission.
Like what you see? How about some more R29 goodness, right here?
This Parks Project Fleece Is My Early-Fall MVP
22 Fall Candles With The Softest & Coziest Scents