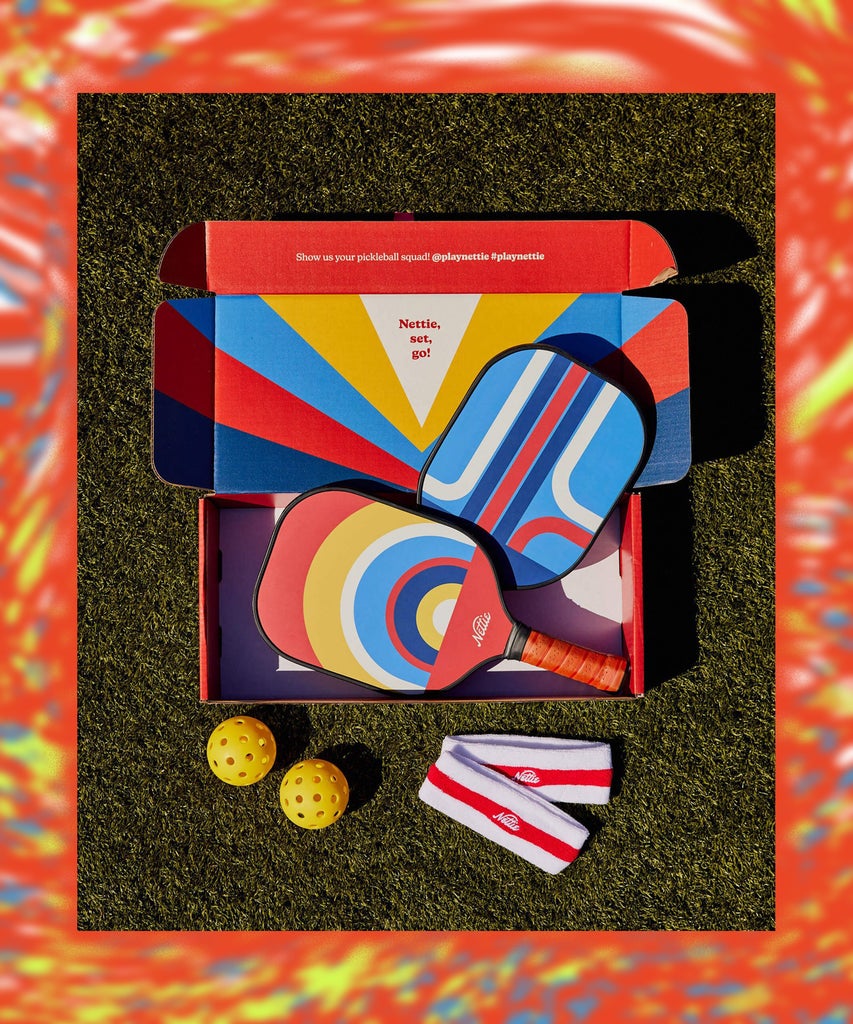 Pickleball is currently America's fastest-growing sport, bringing in everyone from tennis aficionados to first-time racket game enthusiasts and becoming a go-to weekend activity for many. No matter your age or athletic ability, the tennis-meets-badminton-meets-ping pong game is pretty easy to get the hang of and is super enjoyable. So even if you haven't personally jumped on the pickleball bandwagon yet, you likely know someone who has (and maybe that's reason enough to get into the trendy sport yourself).
The game's popularity has spurred tons of new sporting goods brands and trends, making it a sport with plenty of aesthetic appeal. Just like the game itself, there are plenty of tenniscore vibes mixed with a whole lot of whimsy. If that alone is your reason to start your pickleball journey, we don't blame you. Pickleball accessories also make great gifts for beginners — or the someone in your life who's already made it their entire personality. No matter your reason for shopping, we've curated a guide full of pickleball buys and gifts. From sideline accessories and pickleball gift sets to activewear clothes and court sneakers, we've picked products that'll make anyone feel like a pickleball pro. So whether you're looking for pickleball gifts for dad, mom, your partner, bestie, or yourself, there's tons of colorful, sporty gear out there.
Below, find professional paddles, stylish gym-type bags, and game-day 'fits from pickleball-specific collections and pro-pickleball player collaborations (including borderline ridiculously extravagant gifts if you're into that).
Pickleball Paddles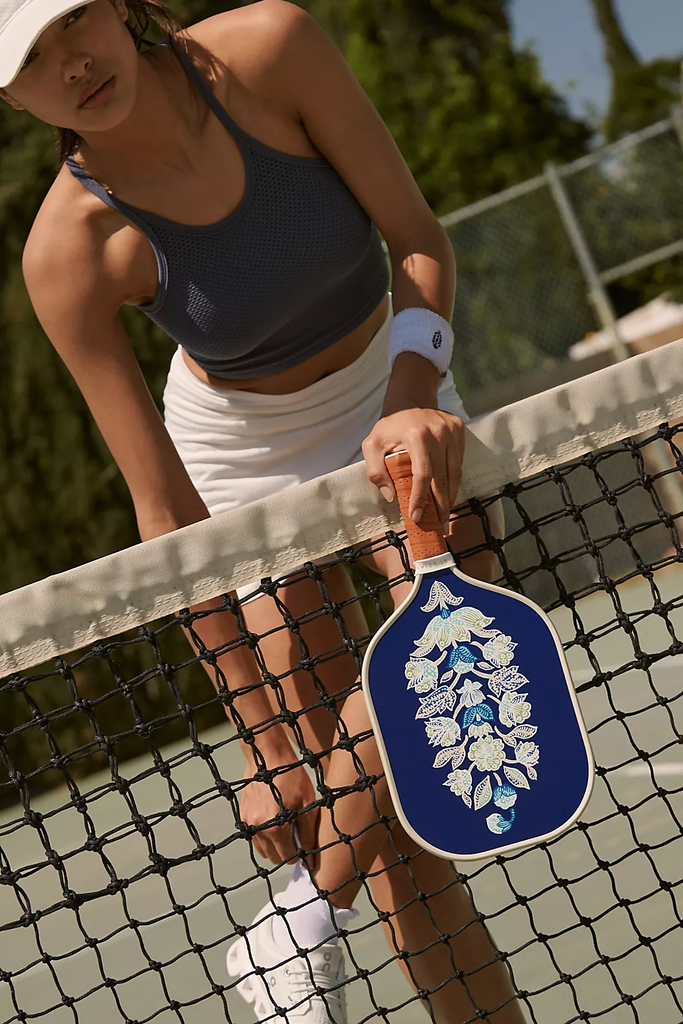 Sure, you can rent pickleball paddles at local pickleball courts when it's time to play. But any true enthusiast deserves a paddle to call their own. Pickleball gear brands like Recess, Selkirk, Nettie, Short Court, and Tangerine all sell game-ready pickleball paddles in stunning designs. They all include durable honeycomb cores; both have carbon fiber, graphite, or fiberglass surfaces. Some picks below are even USA Pickleball regulation approved.
Pickleball Bags & Cases
After a paddle, the next pickleball must-have is a pickleball bag. There are tennis tote bags and travel backpacks out there that can double as pickleball bags, but there are also pickleball-specific ones now. Whether you opt for a roomy, affordable bag to fit many game-day essentials or a more streamlined designer case, there are an array of functional and fashionable options to pick from.
Pickleball Gift Sets
If you're just starting out (or want to give the gift of pickleball to a friend or family member) these gift sets allow you to stock up on all things pickleball related. Find sets that include cases, balls, and paddles, which you can customize with different design combos. Or find others that include travel jewelry cases, themed pajamas, and sporty sweatbands.
Pickleball Accessories
When it comes to accessories, we're looking at both the ones you wear and the ones that you haul along to improve your game. For the first, we found sun visors and sweat-stopping headbands. And for the latter, we found overgrips that provide non-slip racket handles and an insulated water bottle in collaboration with pro-pickleball siblings Riley and Lindsey Newman. You can even grab a portable net for striking up a game on the go.
Pickleball Clothing
Show off your pickleball pride with cheeky, illustrated sweaters that scream "I love pickleball and I'm not ashamed!" Or build your activewear wardrobe with preppy workout dresses, fashionable skorts, and performance compression shorts that look good on and off the court. Other great clothing options include lightweight, cushioned socks and made-to-be-seen sports bras, like the one below from tennis legend Venus Williams' brand's pickleball collection.
Pickleball Shoes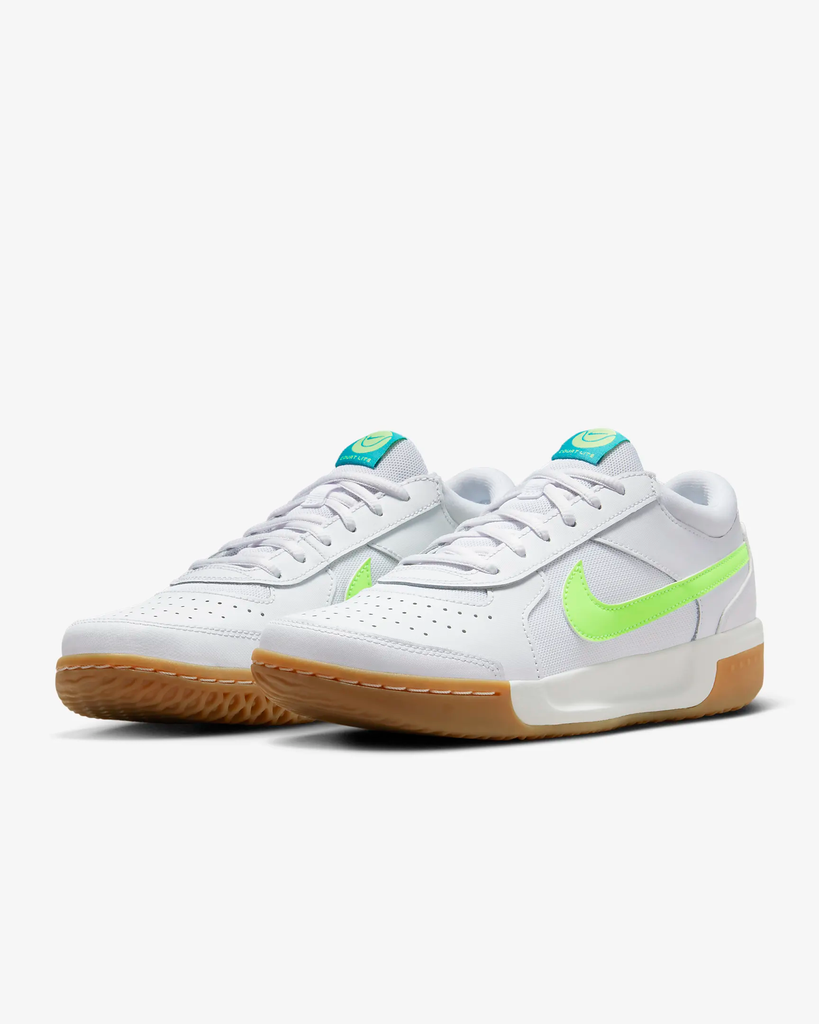 Onto shoes! Pickleball can be played on indoor and outdoor hard courts or clay courts, which broadens the suitable shoe options to also include tennis shoes. So go on and find stylish tennis and pickleball sneakers from brands like Nike, ASICS, Skechers, and On Running, and feel like a real pickleball pro.
At Refinery29, we're here to help you navigate this overwhelming world of stuff. All of our market picks are independently selected and curated by the editorial team. All product details reflect the price and availability at the time of publication. If you buy or click on something we link to on our site, Refinery29 may earn commission.
Like what you see? How about some more R29 goodness, right here?
Staud Drops Fashion-Forward Pickleball Collection
14 Workout Dresses For Active (& Inactive) Wear