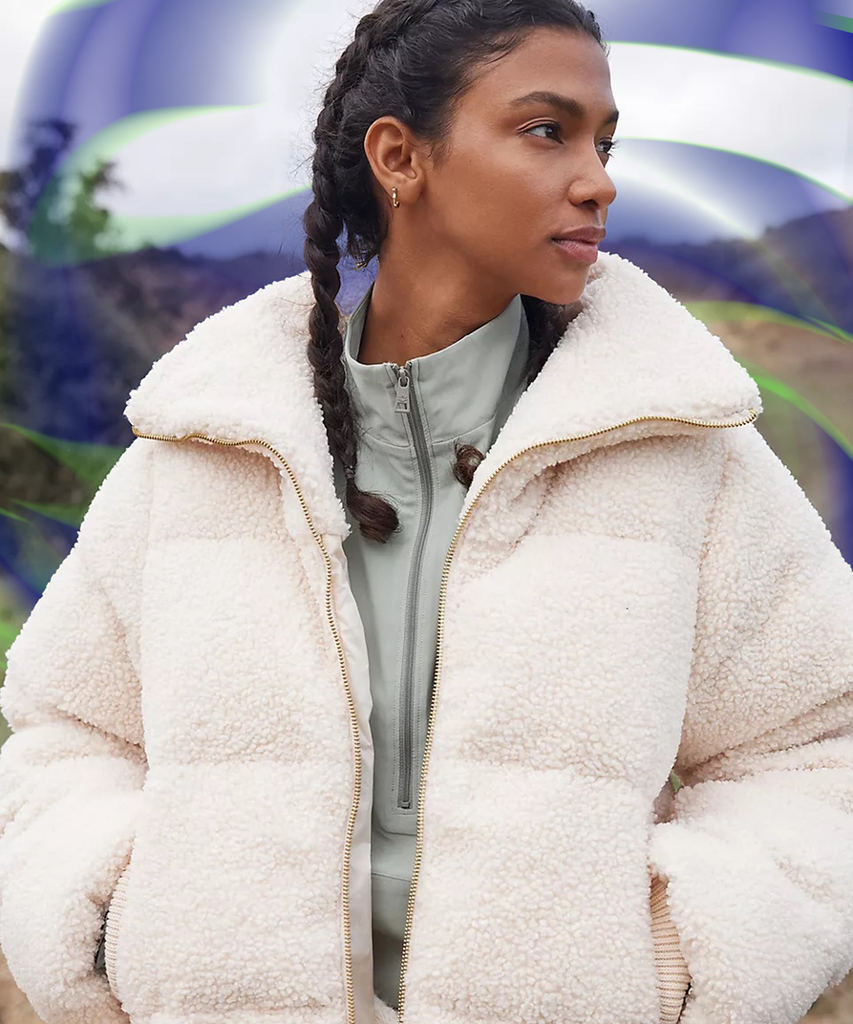 If you've found yourself suddenly shivering and saying out loud, "Wow, when did it get so cold?" it's probably time to invest in proper warmth. While, unfortunately, many women's winter jackets tend to veer toward the unshapely (and sometimes downright unsightly), you can still find lots with stylish details that make bundling up a tad more fashionable. We're talking about tailored wool coats, edgy leather jackets, quilted variations, '70s-style faux fur trim outerwear, floor-skimming puffers, and other coat and jacket trends that warrant a street-style moment. Below, take a gander at the best winter jackets for women that will keep you bundled up and toasty in the chicest way possible. 
Power Puff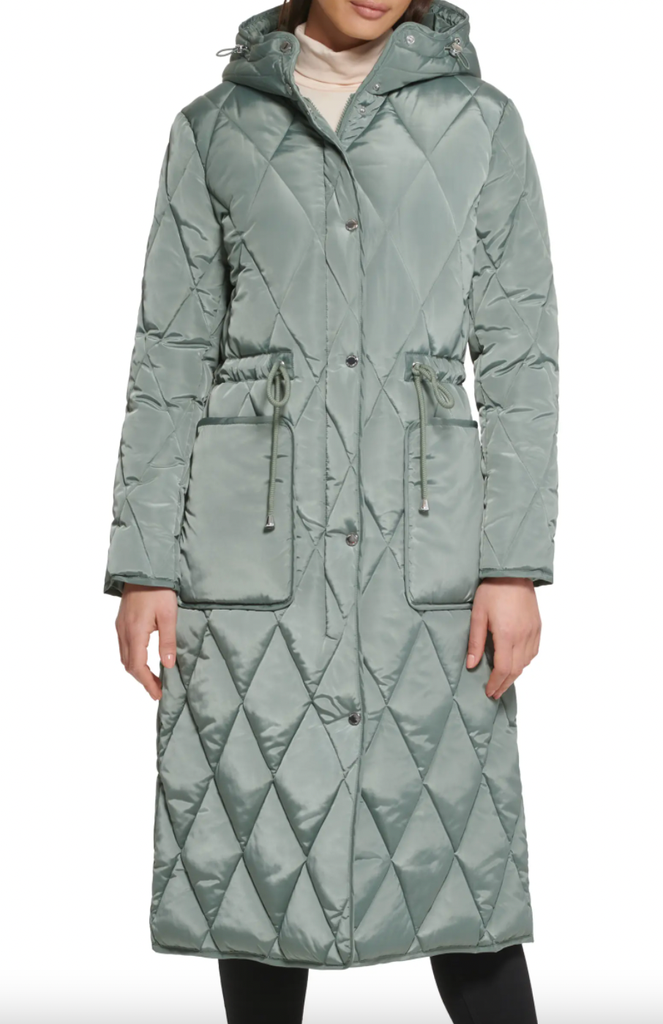 Don't shy away from volume — the puffer jacket is here to stay. This year, you can find a variety of options including ones stuffed with ethically sourced down or synthetic fluff, versions that are cropped as well as over-the-butt, and in both fitted or supremely oversized silhouettes.
Strictly Sherpa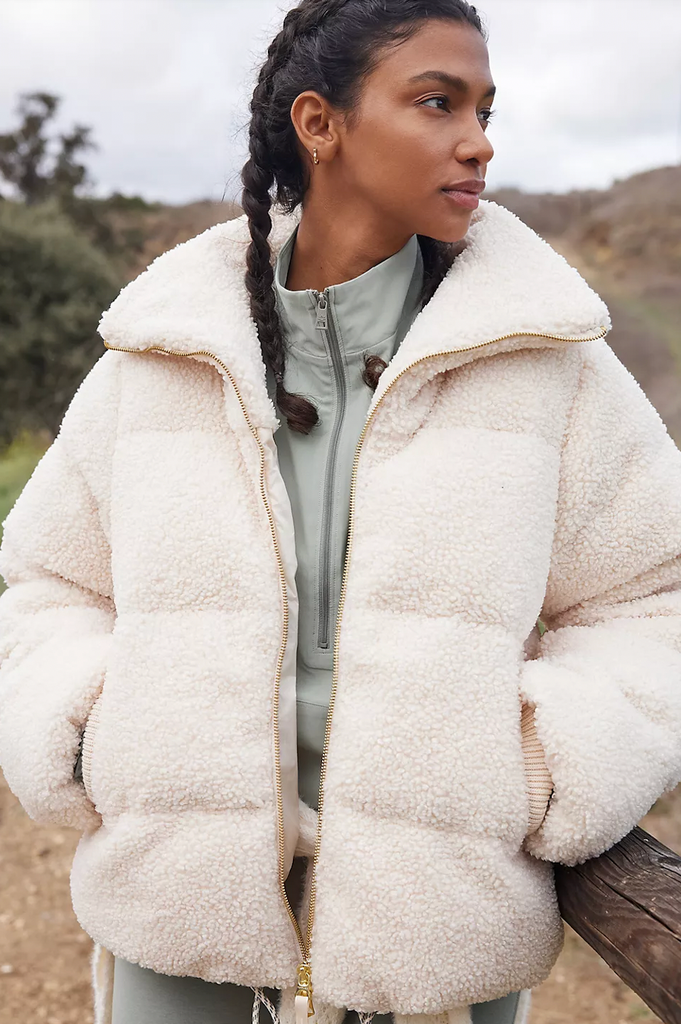 We all know that Sherpa has been around for a long time, but seemingly out of nowhere, it's everywhere this season. Perhaps it's because the Sherpa coat is a more substantial version of the fleece jacket. Or, maybe it's because it is a more laid-back version of the teddy coat. Either way, this is a winter jacket you'll want to consider for especially nippy days.
Quilted Cuties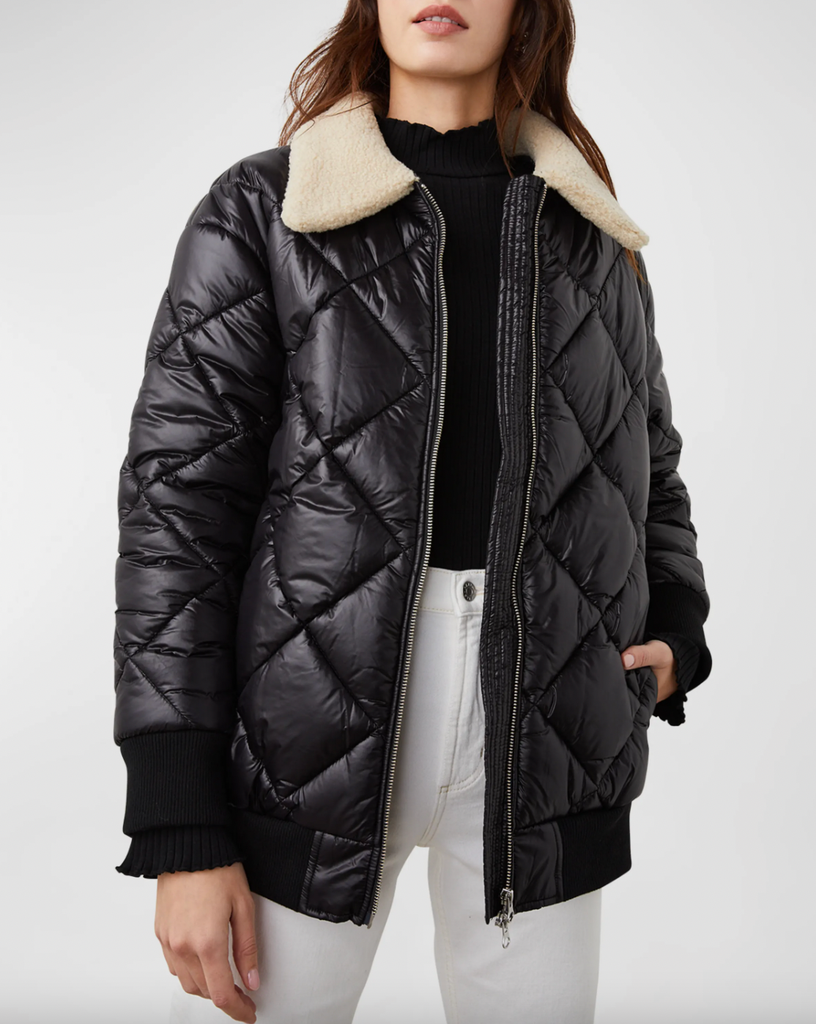 Puffers are no longer sporting simple stitching across the body. Instead, puffy jackets and liners now have intricate quilted patterns all over, infusing a bit of grandma-approved flair with modern silhouettes.
'70s-Inspired Faux Fur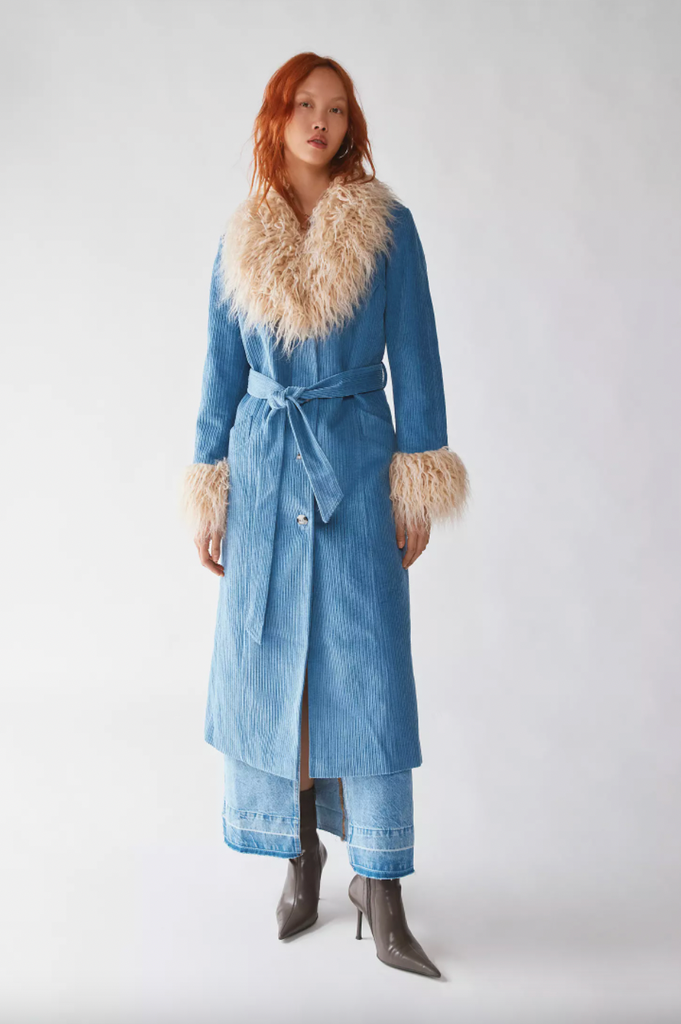 Faux fur coats and jackets are far more playful than they've ever been. This outerwear — with some in whimsical hues — often has a contrast faux fur trim that pays homage to '70s vintage coats. Upcoming blizzards and windy days can't stop the inner rockstar. How's that for a statement piece?
Get Graphic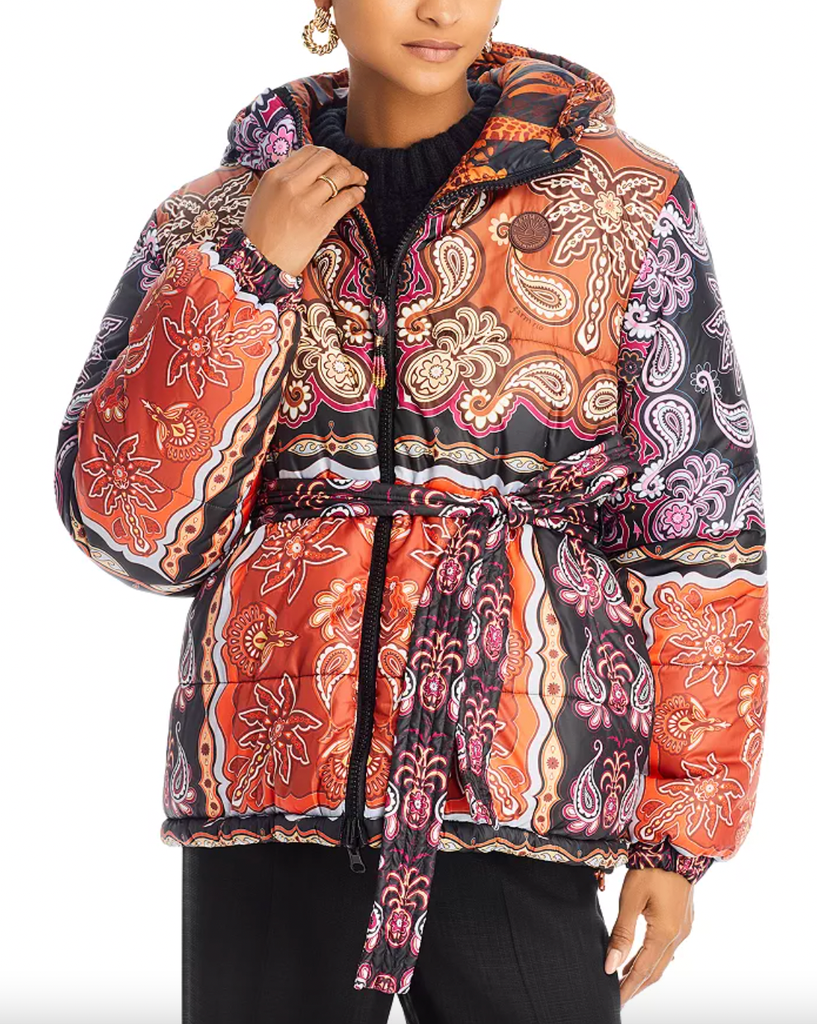 Bring vibrancy back into the drabby winter months with winter coats splashed with neon colors, graphic patterns, or playful funky prints.
Howlin' For Houndstooth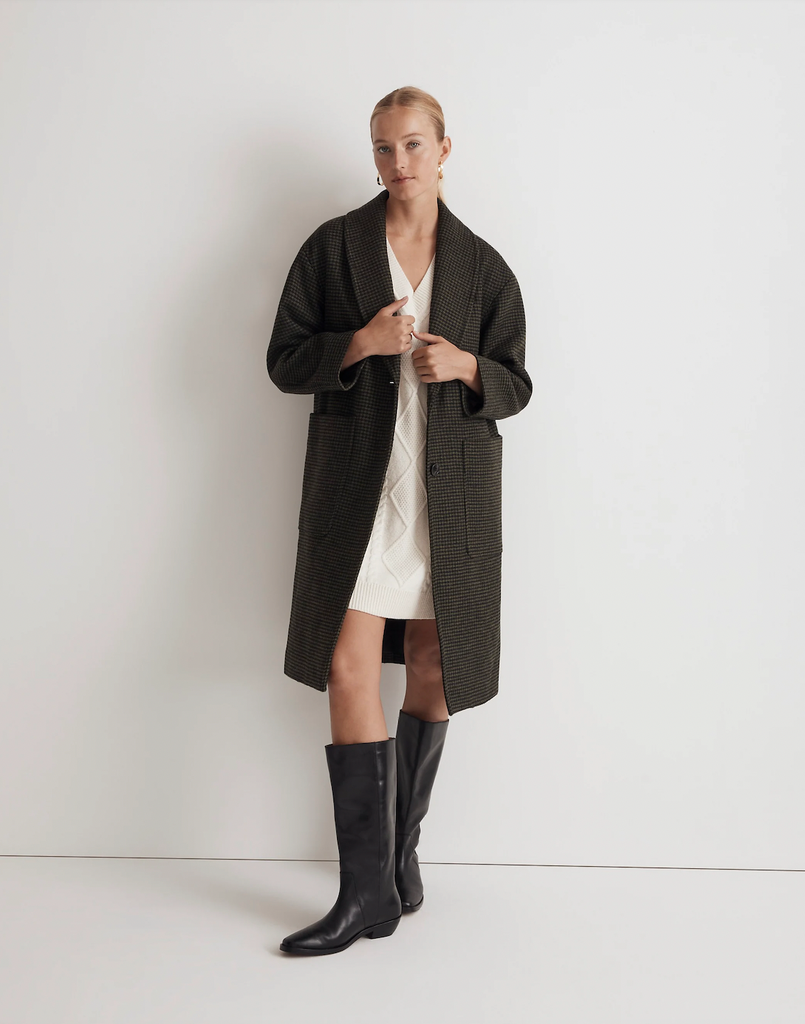 Based on what we're seeing, houndstooth is on its way back. Give this classic print a whirl and grab a winter coat emblazoned with the jagged motif, which is being reimagined in every way, from zoomed-in and pixelated to pulled back and miniaturized. 
Proper Topcoats
Tonally speaking, these coats are on duty. It's the polished coat in neutral hues in fitted and oversized styles that exude "I have my life together" — even though you might throw it over your favorite matching sweatsuit for the weekend. The outerwear is thinner for transitional weather or those unexpected warm winter days.
Hello, Hybrids
Mixed material coats are certainly remixing the outerwear space right now. For example, it might be a twill coat with an adjustable leather belt or a quilted puffer style with fleece details. But, no matter how polar these textures are, as the adage goes, opposites do attract.
Wrapped In Wool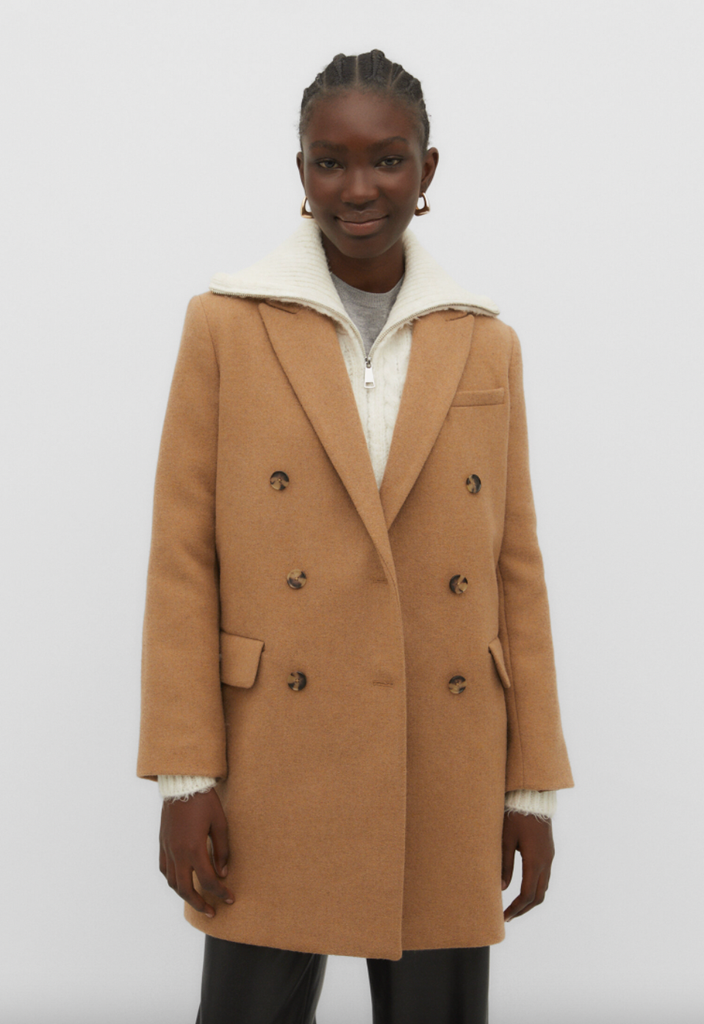 The timeless wool coat — with the lapels, button closures, mostly neutral color palettes, and that sweet mid-length — is such a mainstay classic that it shouldn't even be categorized as a "trend." But look closely and you'll see that this year's wool-ish coats also have refreshed design details like adjustable belts, prominent collars, and a couple with hoods.
Cozy Teddy Bears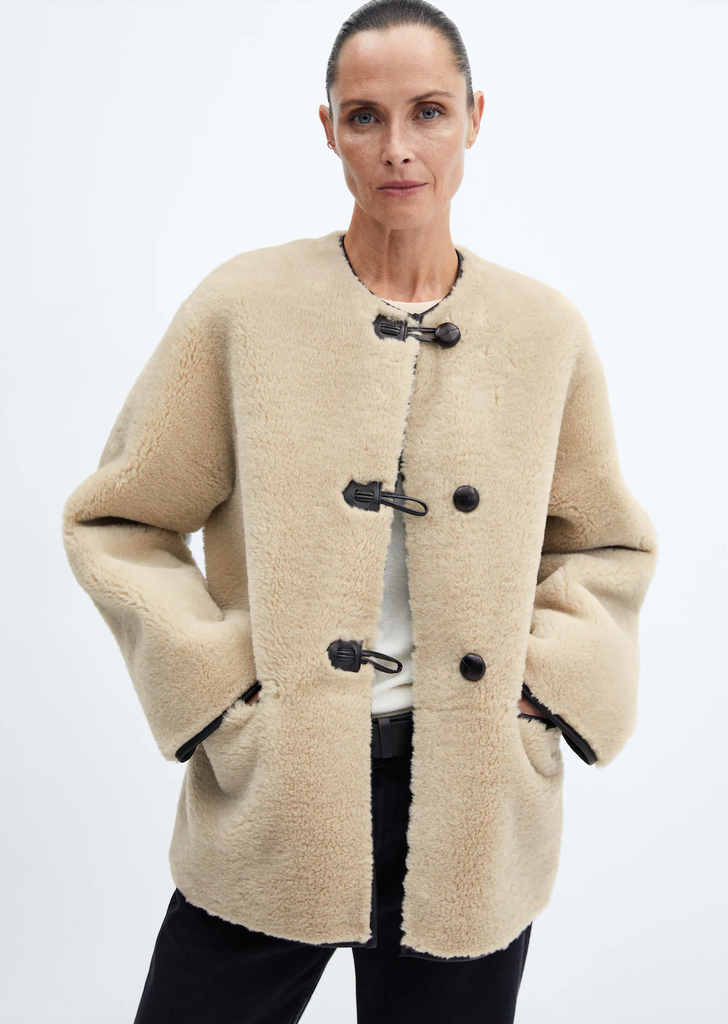 We'll take any excuse to look and feel like a cuddly teddy bear, and winter is the season that allows it to happen. Bundle up in soft faux fur jackets in various hues and styles to exude the ultimate cozy vibe. The furry style is a trend that steadily returns every season.
Super Slick Leather
It's the winter jacket with attitude. The coat that refuses bulk. The trench for entering the Matrix. If voluminous outer layers aren't your thing, perhaps the sleek and streamlined faux leather trench will be. Just add a pair of shades for serving extra sass.
At Refinery29, we're here to help you navigate this overwhelming world of stuff. All of our market picks are independently selected and curated by the editorial team. All product details reflect the price and availability at the time of publication. If you buy or click on something we link to on our site, Refinery29 may earn commission.
Like what you see? How about some more R29 goodness, right here?
J.Crew's Extensive Winter Sale Starts Now
The Best Winter Dresses, According To The Internet