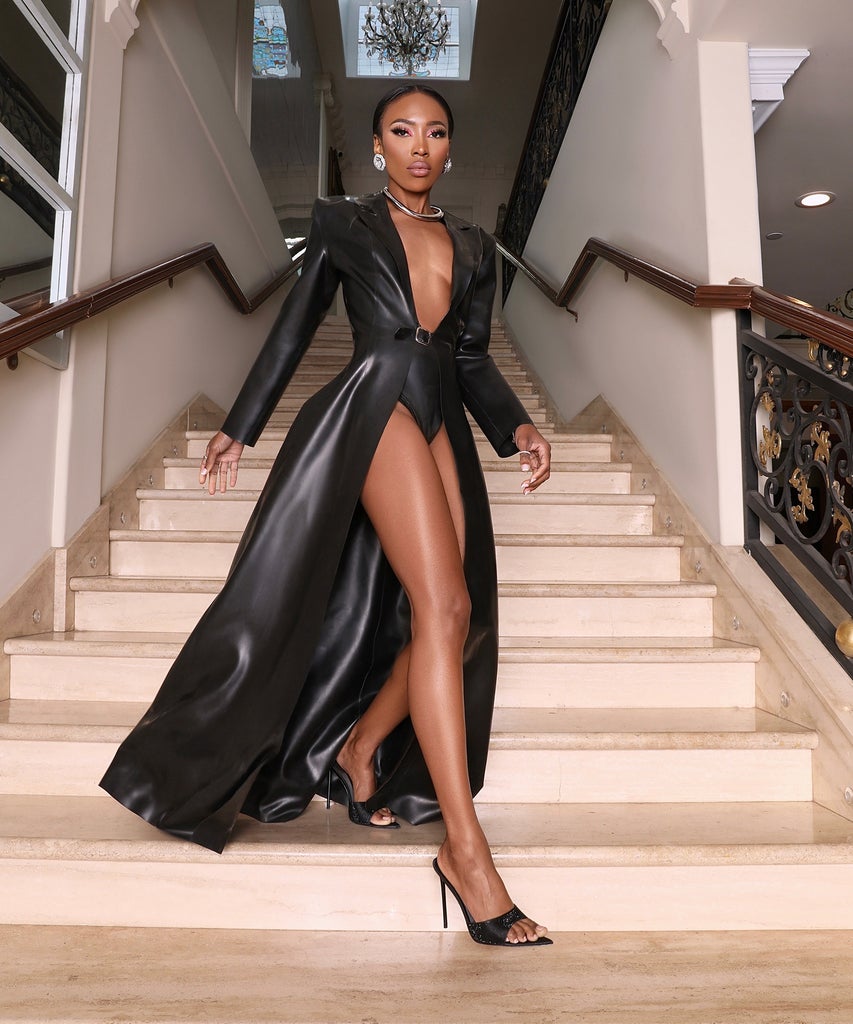 Whether you're a Hypebeast fanatic waiting on a new pair of sneakers to drop or currently being swarmed by the Barbiecore marketing for the release of the new live action Barbie movie, fashion collaborations are nothing new to the culture. In fact, they're one of the main things sparking joy for consumers bored with the status quo of the industry. It's equally fresh and exciting when a renowned celebrity stylist and a fashion designer link up to create a mini-collection. One in particular that we haven't been able to get out of our heads is the capsule collection dreamed up by designer Jessica Rich and celebrity stylist Zerina Akers.
When two prominent individuals who already have a strong friendship bond and admiration for each other's professional work link up, magic is bound to happen — such is the case of Jessica and Zerina's latest brainchild, a stylish and affordable high fashion capsule shoe collection. As longtime friends, the creators came into this partnership with a full understanding of each other's unique creative visions and successful backgrounds. Zerina is well-known for her styling and costume wardrobe curations of celebrities such as Beyoncé, Chlöe and Halle, Ava DuVernay, and more. She created an e-commerce marketplace called Black Owned Everything, which evolved after initially starting out as a directory for brands via Instagram. The site lists Black-owned brands ranging from home decor, clothing, and accessories. And for the last six years, Jessica has been honing her craft as an expert shoe designer. She's popularly incorporated PVC (polyvinyl chloride), aka clear or transparent design elements, into her signature shoe style since her debut. Though her heels are luxury, they're also an affordable investment, seen on celebrities like Mary J. Blige, Issa Rae, Ashanti, and even Zerina's client Chlöe Bailey for several industry events and on red carpets.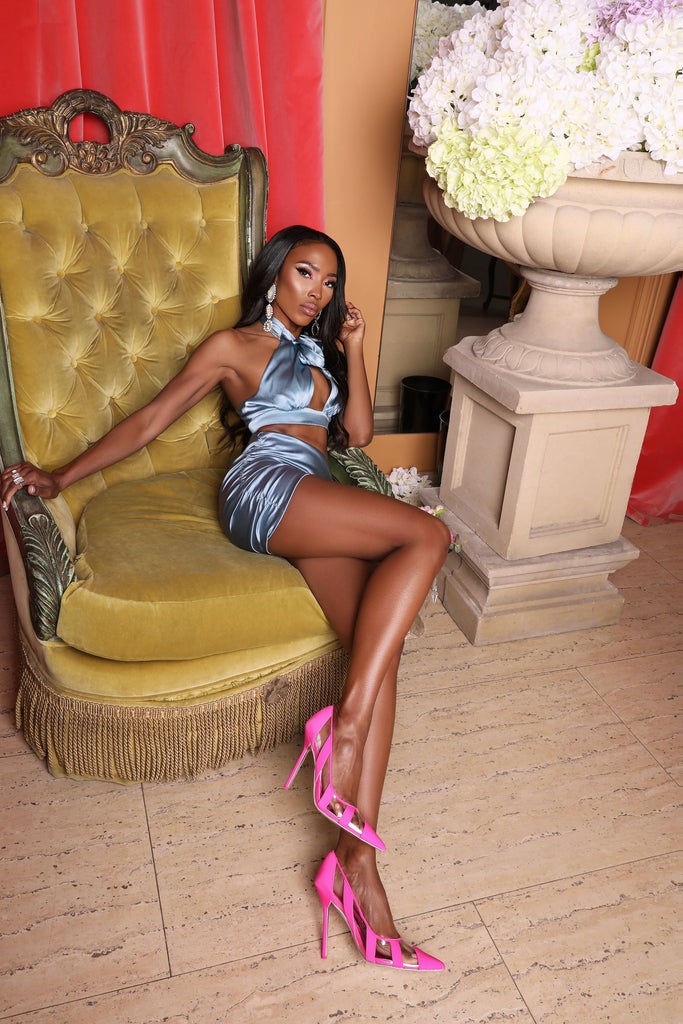 It should be no surprise, then, that these two fashion powerhouse joined hands for these super fly heels. The capsule shoe collection, now available on Black Owned Everything, includes three different styles: the Imani Mule ($305), the Zaza Stiletto ($275), and the Nadia Sandal ($305) in two stunning color variations. Knowing that not everyone is a pro at wearing heels — the number one complaint of heel-wearers is discomfort after a short amount of time — Jessica and Zerina were intentional about focusing on the comfort of their shoes. "I listened to the feedback of my clients and consumers," Jessica told R29 Unbothered about the wearability of the design. "This collection prioritizes comfort, and I created a shoe that can pair well for women ranging in body types." 
Iconically, Zerina has previously partnered with Mattel on limited edition Barbie dolls — in this shoe collection, fans of America's favorite doll will be pleased to find that the Imani and Zaza heels also come in that signature bright pink. The Imani mule emulates the iconic Barbie slip-on shoe (but with sparkly rhinestones), and the Zaza stiletto — Jessica's personal favorite — combines her signature PVC element with nylon to create a truly unique design.
The heels' designs are a testament to the creativity of the collaboration. Each pair of stilettos showcases a distinct personality, and their innovation reflects both Jessica and Zerina's commitment to show that shoes should be both beautiful and durable. These shoes are meant to be worn anywhere you can think of, from cocktail parties to casual summer brunches with the girls. The attention to detail is evident in the comfort-first features, ensuring that these masterpieces are not just showstoppers but also a joy to wear. It's not just a sales pitch either; the minds behind the collection are rocking the heels themselves. When it was time to shoot promotional photos of the line, Jessica suggested that Zerina steps in front of the camera to showcase the shoes' various styles.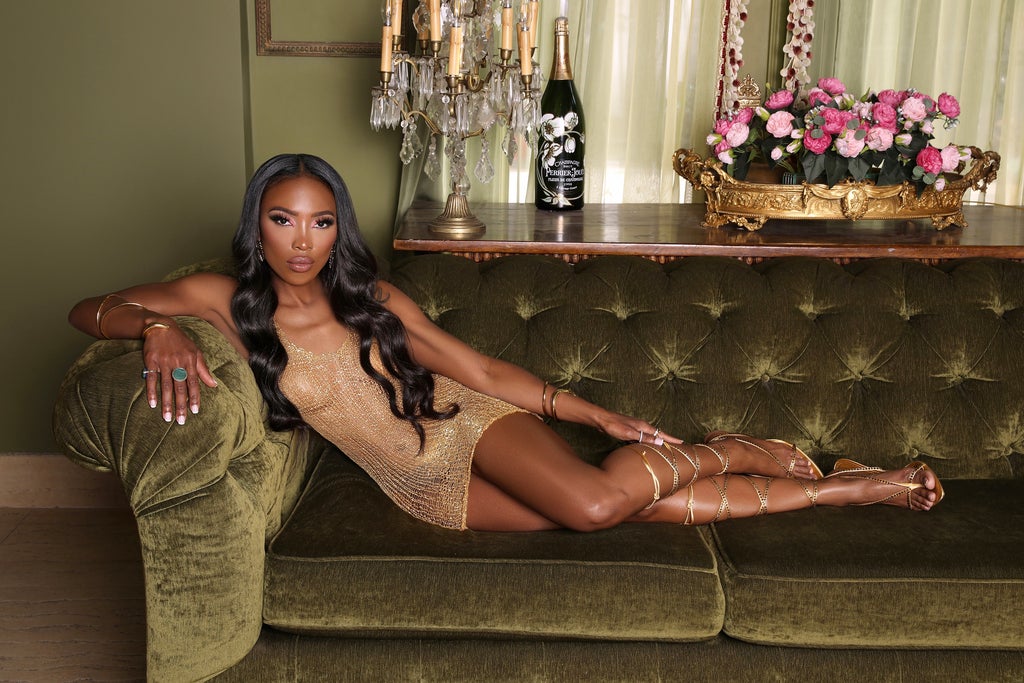 "I'm normally behind the camera stepping in to adjust a client's look for shoots," Zerina smiled. "However, this time, I was the model and showcased how I would genuinely wear them outside." 
This collection represents the fusion of traditional fashion and a new era of style that prioritizes versatility. Jessica and Zerina marrying their expertise for this capsule collection reinforces not just the importance of creative collaboration, but the idea that working together has the potential to completely reshape the fashion industry. We can only hope that more designers and stylists join forces to create more innovative work that will be as wearable as it is beautiful.
Like what you see? How about some more R29 goodness, right here?
14 Pinkest, Most Stylish Barbie Fashion Brand Col
Tulie Yaito's Adidas Sneaker Empowers Black Women