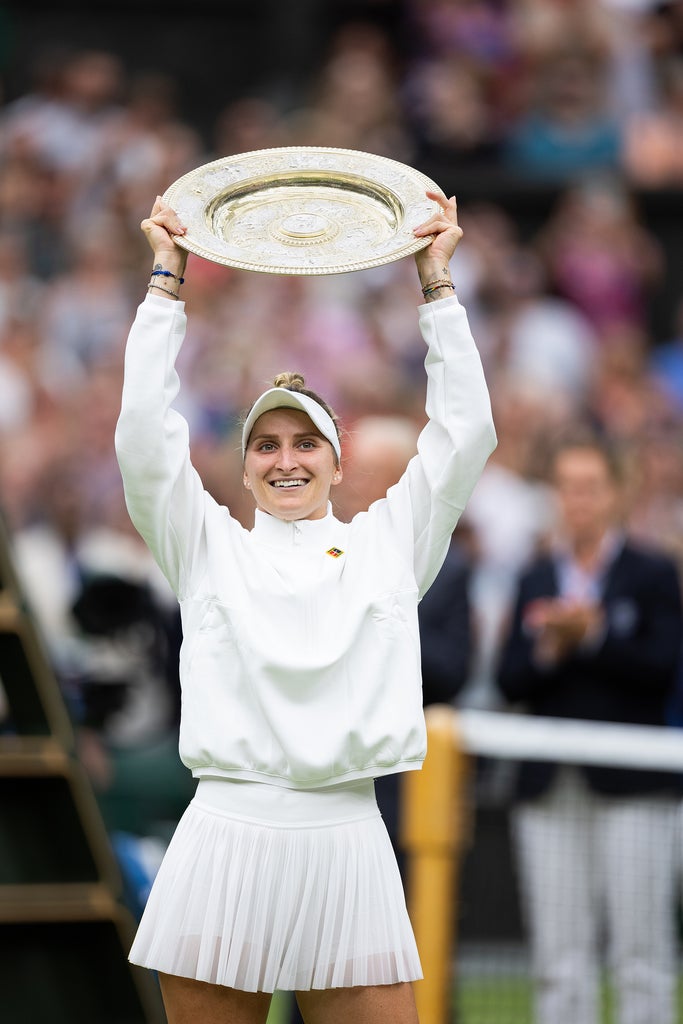 You can imagine my shock when my boyfriend invited me — a lifelong volleyball player who had barely set foot in a tennis court — to go and swing rackets with him at the local court. Tennis was never a sport I paid attention to. Every year, when the US Open came around, I didn't understand why friends were in a frenzy over heading to Queens to catch the great Grand Slam winners. But ever since my boyfriend got me a racket and encouraged me to take up the sport, I've been addicted to playing and watching tennis. 
I hadn't put any effort into my court-ready outfits until one day I saw a woman playing beside us in a perfect tennis outfit: an '80s-inspired white jacket, paired with a white pleated skort and matching visor. She had been playing for more than an hour but her outfit was on point. Meanwhile, I was dressed in the old gym shorts I had worn to exercise for years, having paid no attention to the whole outfit. And that's when I realized that, beyond Kate Middleton's Wimbledon fashion, tennis is actually a stylish sport.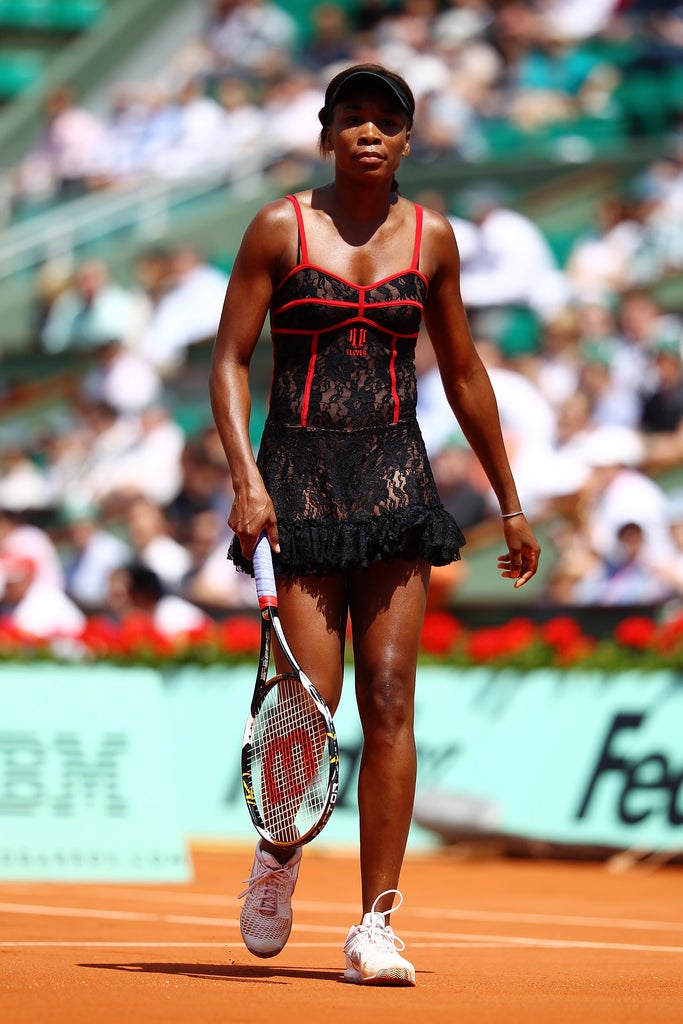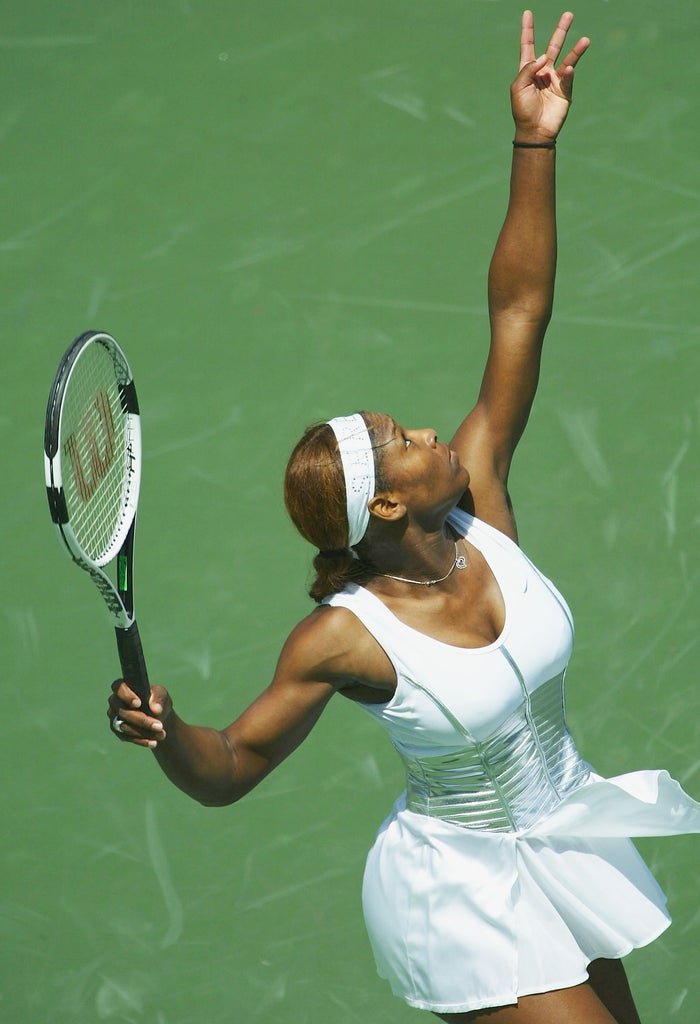 For evidence, look to the great tournaments. Anne White played in a full white catsuit at Wimbledon in 1985, while Venus Williams once wore a lingerie-inspired dress to play at the French Open in 2010.  Before her retirement in 2022, Serena Williams was known for wearing out-of-the-box athletic wear, from bodysuits and crop tops to corseted tops and animal print dresses. More recently, during the 2023 Wimbledon tournament, where there's a strict all-white dress code, 2023 champion Marketa Vondroušová sported a sheer skort (pictured above) that looked like a ballet skirt to win the women's singles final.
Yet, the skort — which dates back to the 1890s and was first worn to play tennis in the 1930s by Spanish player Lilí Alvarez, who played in a white knee-length version by Elsa Schiapparelli that resembled culotte pants — is the main protagonist in tennis. According to Dan Bloxham, the head coach and master of ceremonies at Wimbledon, tennis wear should allow "range of movement," adding that "tennis skorts are a great way of achieving this style of movement." He also emphasizes that tennis skorts with pockets allow easy access to tennis balls during the game. 
As a fashion writer, I couldn't continue my tennis journey without trying skorts on the court too. After all, it's a tradition of great tennis players to be fashion icons — no matter what surface they tackle.
Here are the tennis skirts that have made my time on the court a fashion Grand Slam.
At Refinery29, we're here to help you navigate this overwhelming world of stuff. All of our market picks are independently selected and curated by the editorial team. If you buy something we link to on our site, Refinery29 may earn commission.
GymShark Seamless Skort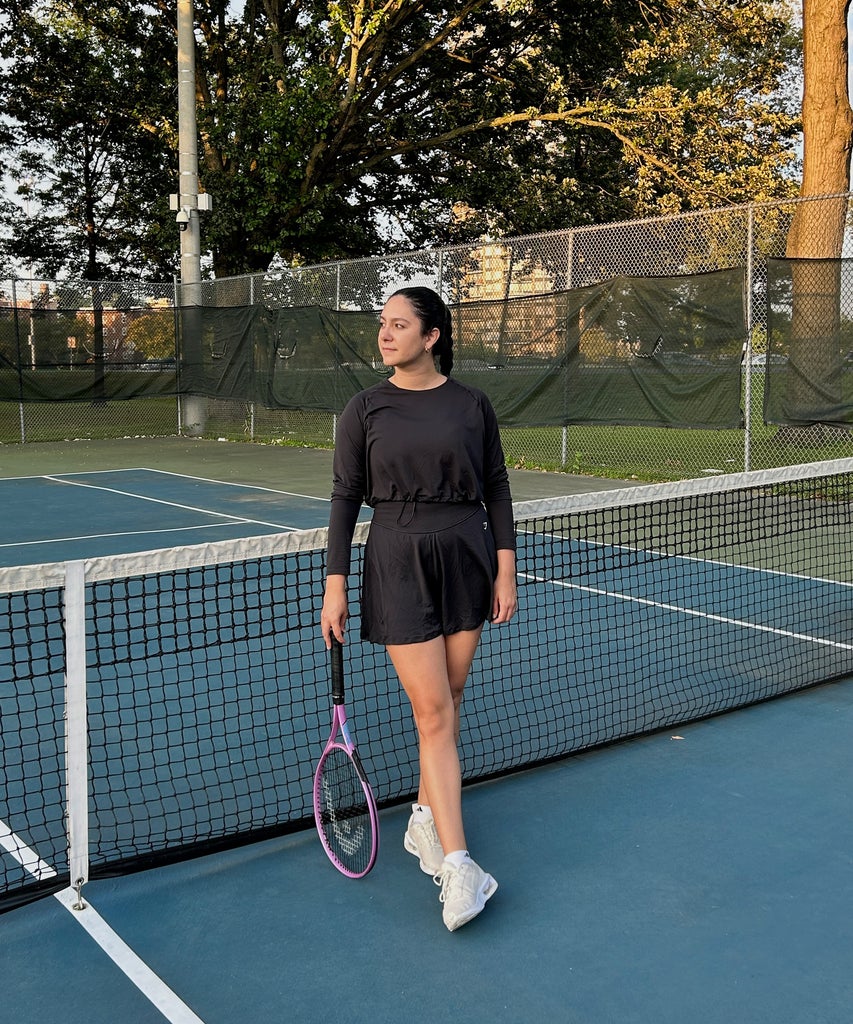 This is the first tennis skort I ever tried. And, right away, I could see why top tennis players go for this silhouette. The skirt is made from a breathable fabric that's meant to catch sweat, so it moved swiftly to accommodate my runs up and down the court. Meanwhile, the thick waistband kept my back straight and secure throughout my matches. But what I most like about this skirt is the shorts because they are basically long enough to be bike shorts, keeping me confident as I jump and run to beat my boyfriend (soon enough).
Alo Yoga Aces Tennis Skirt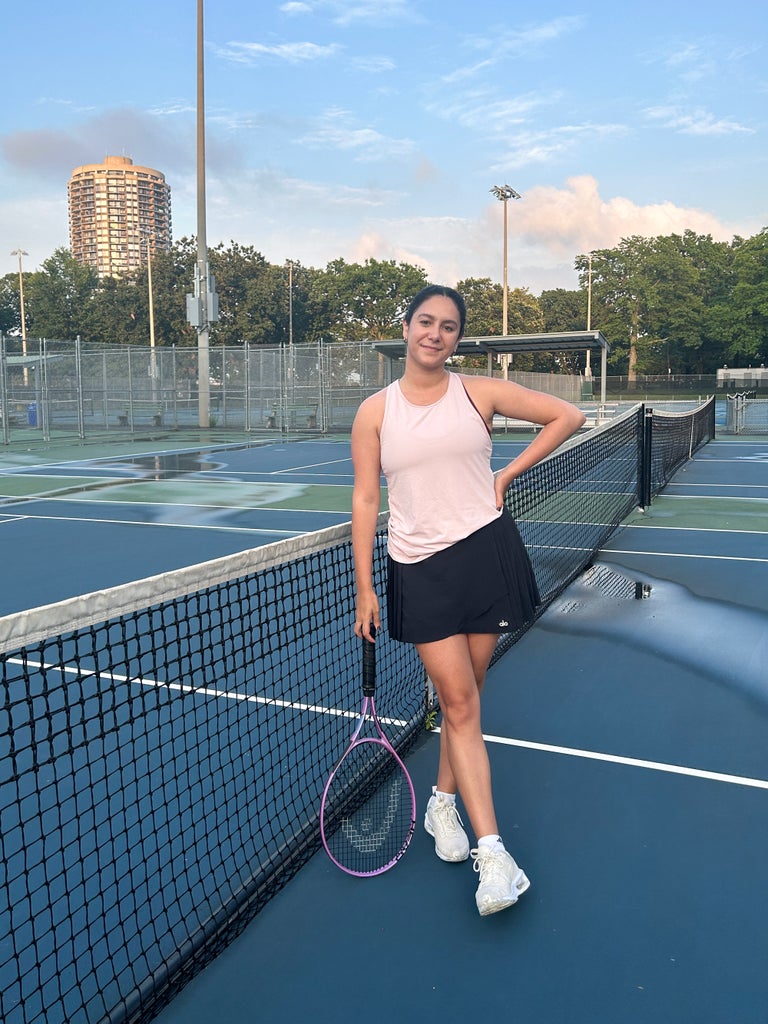 I have to admit this is the most fashion-forward of all the skirts I've tried so far. The asymmetrical front, paired with the pleats in the back are a match made in tennis heaven. The fabric is also really light, yet the shorts are a bit short for my body. Throughout my sessions, I've had to keep tugging them down to avoid my thighs rubbing against each other, an uncomfortable feeling for any (wannabe) athlete. Still, the pockets on the shorts are super accessible and made keeping the balls handy much easier.
Free People Hot Shot Mini Skort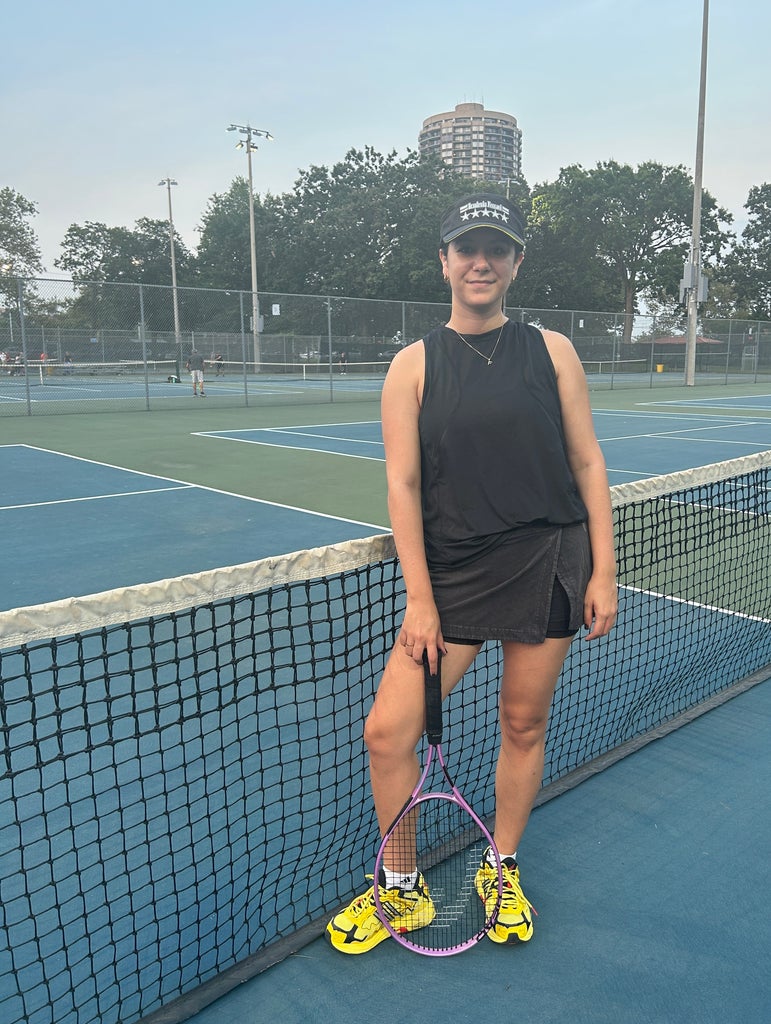 It's short, light, and comfortable — everything I ever wanted in a tennis skirt. While this one in particular is not designed for tennis, I can attest that it's perfectly suitable for the sport. And even if I'm a fan of the pristine aesthetic of tennis wear, the washed effect on this skirt is a good way to express my personal style (more goth than preppy) on the tennis court. Although the shorts have no pockets, the edgy style of this skirt makes it worth it. 
Athleta Ace Tennis Skort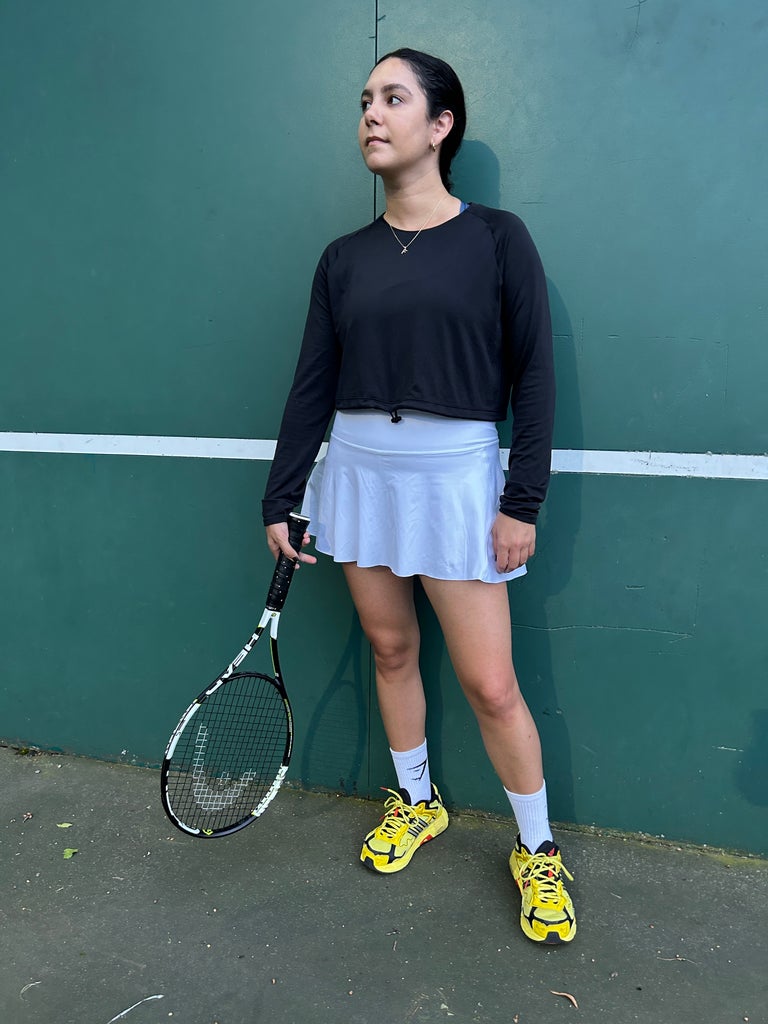 If there's a skort that makes me feel like a pro tennis player, it's this one. Named after one of the most badass things you can do on a tennis court — an ace is when you serve so well the other player can't hit back — this skort feels stylish and sporty, a perfect mix. The shorts are long and have pockets, while the skirt has a thick, voluminous fabric that makes it bounce with every move. Just because I'm picky: My only caveat is that putting balls in the pockets is a bit hard because of the density of the skirt fabric. 
Like what you see? How about some more R29 goodness, right here?
Sloane Stephens On Taking Time For Yourself
The Quietly Revolutionary History of Skorts