I don't know about you, but I absolutely hate having to take off jewelry to shower. It's another step in my routine and in this economy, who has the time? That's why I was eager to test out some of Pearlory's affordable, tarnish-free, and waterproof jewelry. I hadn't heard of the brand before, but am very happy that I've been introduced to it after having worn it for a couple of weeks straight now.
Designed for durability — and specifically to weather wear and tear from the summer sun, sand, and sea — Pearlory offers a range of jewelry produced using medical-grade stainless steel (which provides hypoallergenic benefits) and thick Physical Vapor Deposition gold plating (known for its tarnish- and rust-resistance). And with a name like Pearlory, of course there's also pearl jewelry to peruse and enjoy (like the natural pearl necklace I got to try).
Like I said, I was initially eager to wear the pieces and test their durability in the shower and during sweaty workouts without knowing much about the brand. And now, having tried it, I'm eager to stock up on more pieces for myself and for holiday gifting because the brand's Black Friday Sale just commenced, offering 25% off sitewide from now through November 30. That means that the already-affordable jewelry all comes in under $25 right now (hello, under-$50 luxury gifts!). Plus, if you spend $100, you get a free gift at checkout from select offerings, so it's real can't-miss deal.
Read on for my honest review of how well Pearlory jewelry lasted for me after wearing it for two weeks straight without taking it off at all.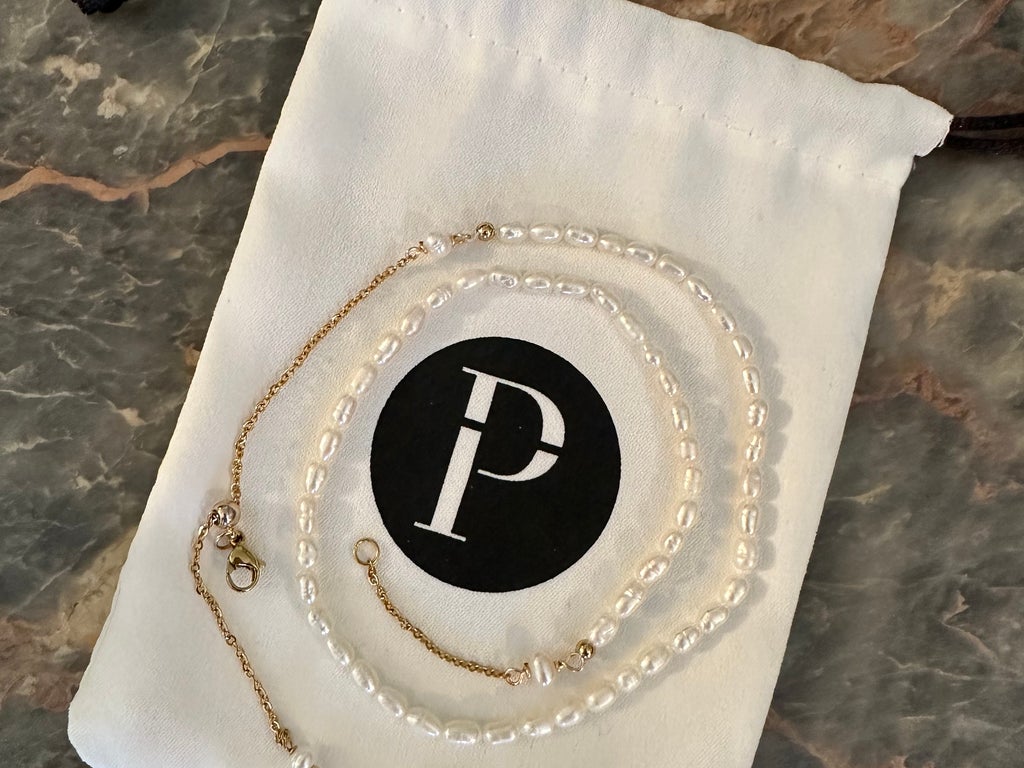 Pearlory's gold necklace collection includes dainty and chunky chains, intricate pendants, pearls and stones, and layered sets. I opted to try the Small Natural Pearl Necklace with an adjustable gold-plated stainless steel chain. I wore it on its tightest loop for a choker-like fit (to channel my inner Harry Styles, of course). I loved how each freshwater pearl was unique from the next and didn't give that faux-pearl costume jewelry feel I was initially worried about. I even received many compliments on it and had friends asking me where I got it.
To truly put it to the test, I wore my Pearlory necklace all day, every day, not once taking it off for showers or for sweaty workouts. As per Pearlory's instructions, I was encouraged to leave my jewelry on in the shower and to apply my normal lotions and perfumes without cause for concern. While the brand advises that wearers remove their jewelry for workouts and when going to bed, I didn't abide by those rules because I truly wanted to see just how durable it was.
Not once was I met with with green-tinged skin while wearing it, and when I took it off after two weeks to carefully inspect the chain and clasps, not even a speck of silver metal peeked through the gold plating. This necklace passed my waterproof test with flying colors.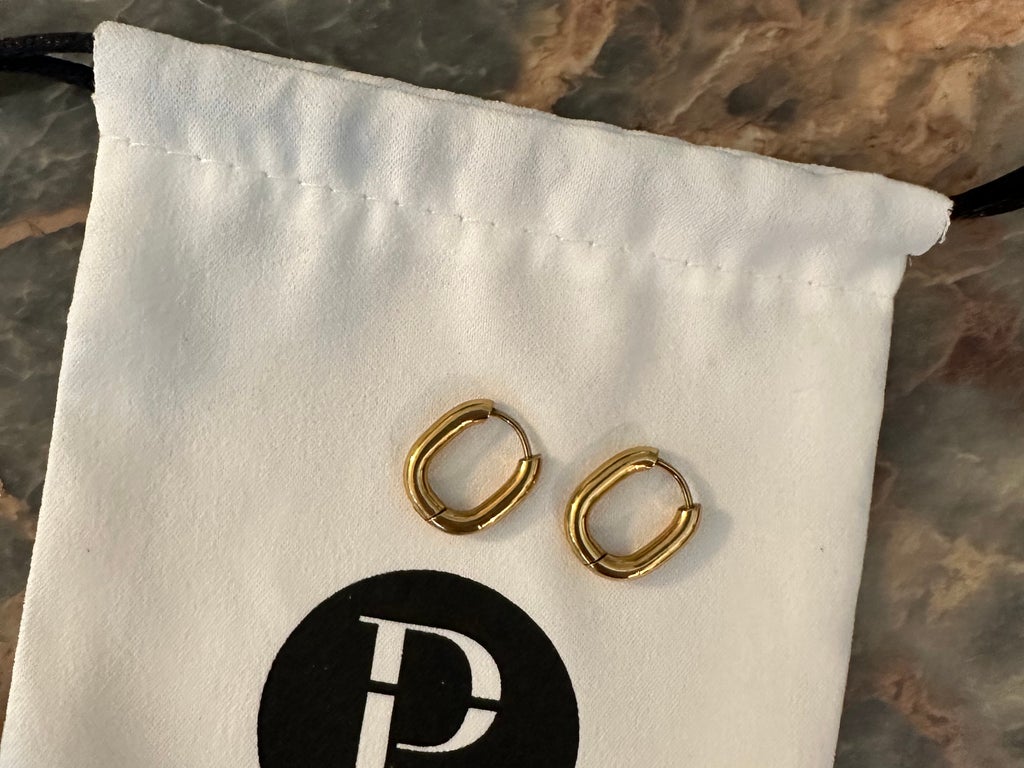 I love a gold hoop and generally only wear that style in my main earring hole, so I had to test these Lagoon Loop Minis. (But if this simple hoop style doesn't tickle your fancy, Pearlory's earrings also come in twisted, ribbed, bedazzled, dangling, and drop styles in silver and gold, as well.) I really put these earrings through the wringer, because beyond wearing them in the shower and sudsing up my shampoo all over them, I wore them under my headphones during workouts (steamy, I know) and to sleep every night (hi, side sleeper here).
First off, these earrings were so lightweight that I forgot I was wearing them half the time and they truly didn't bother me while I slept, which earned them some bonus points. And yep, you guessed it: even after all the wear and tear, they didn't tarnish at all. I will say that at the end of the two weeks, they did look a little dull. But after buffing them with the brand's inexpensive polish cloth, they got their shiny luster back. I also think that if you follow the instructions and don't rebel like I did, your jewelry would be less likely to dull as quickly (and you might choose to remedy any dullness in a more timely manner.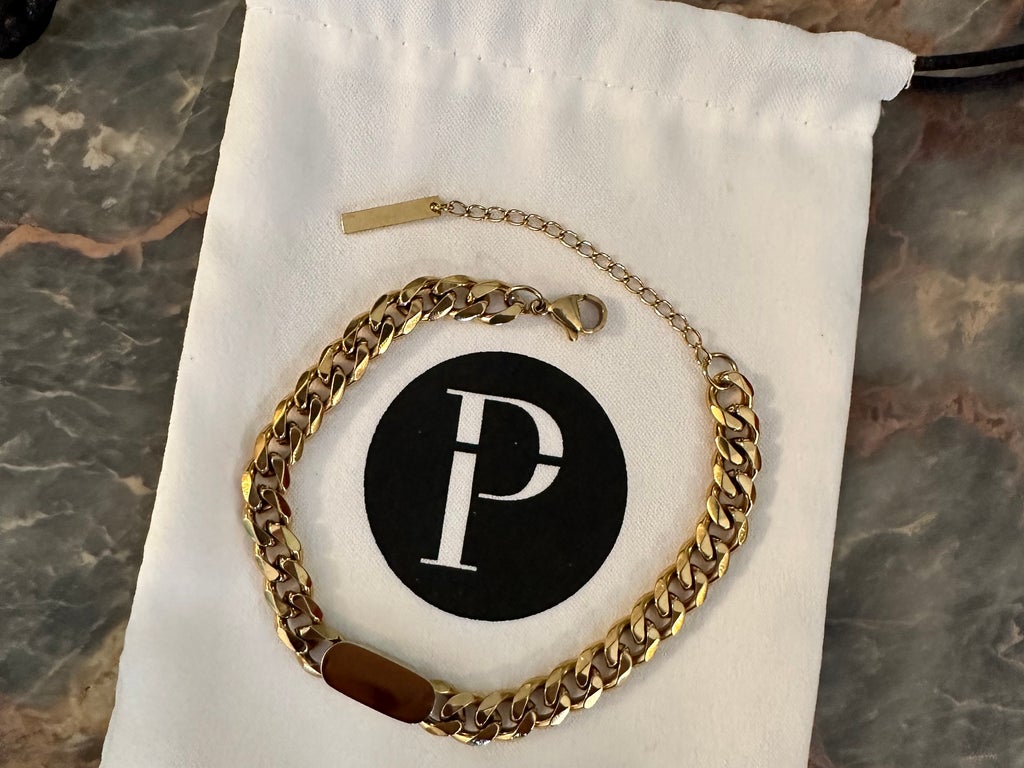 Now onto Pearlory's bracelets. The predominately gold styles span chain and beaded bracelets, cuffs and bangles, tennis bracelets that you wouldn't believe come in under $25, and even Apple Watch bands. I tried the Bar Chain Bracelet because I was looking for a thick chain option that I could pair with my everyday dainty fine gold bracelet.
I found this piece to be my least favorite of the ones I tried because of how large it fit on my wrist, even on the tightest loop. However, the sizing wasn't dramatic enough that it slipped off and I did wear it throughout the whole testing period. I think that the brand's advice to take off its jewelry before workouts would've served me well with this bracelet because I found that the center bar collected some scratches and became somewhat dull around the edges. But again, I have to give props because it didn't actually tarnish, despite all my hand washing and showering.
Pearlory Rings ($26 – $30.90 $19.50 – $23.18)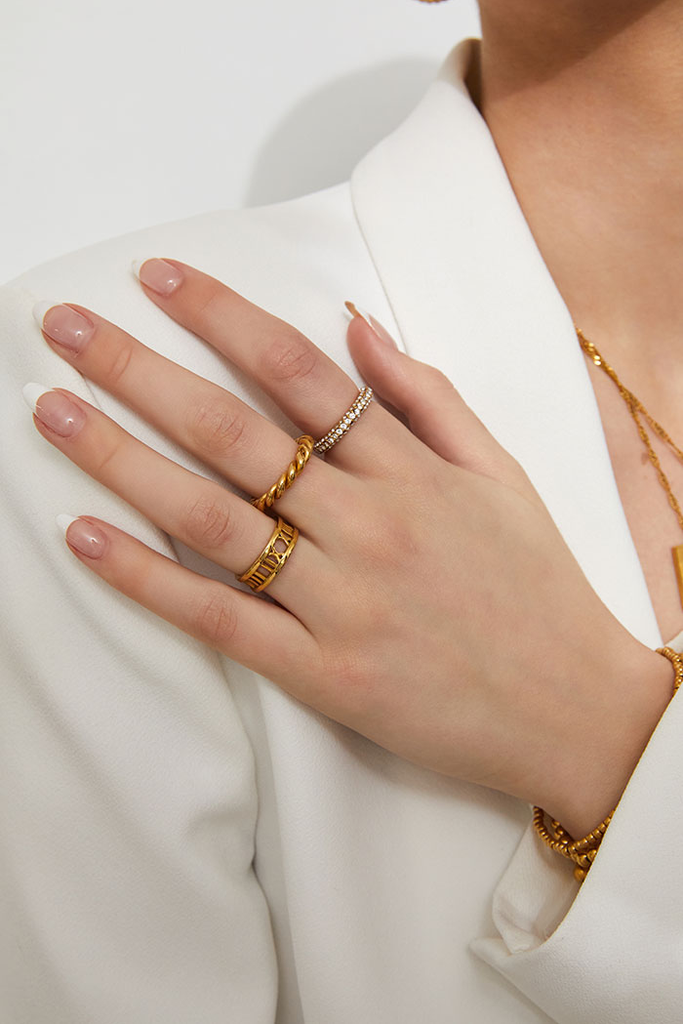 While I didn't test out Pearlory's rings this time around, I'm eager to cart up a couple for myself (and a couple more for family and friends, especially since some of the "open" styles are adjustable and don't require a specific ring size). The rings, which generally size up to a 10, are the most unique of the brand's jewelry offerings, in my opinion. You can find everything from a smiley face signet ring to a snake wrap-around ring to truly capture you or your giftee's style. And if the rest of Pearlory's jewelry is any indicator of the rings' quality and durability, then I'm sure you can trust that they'll meet your expectations. Plus, all of Pearlory's jewelry comes with a one-year color warranty, so you can really put your mind at ease and know that you're getting the best bang for your buck.
Shop all Pearlory jewelry
At Refinery29, we're here to help you navigate this overwhelming world of stuff. All of our market picks are independently selected and curated by the editorial team. If you buy something we link to on our site, Refinery29 may earn commission.
Like what you see? How about some more R29 goodness, right here?
Pearl Jewelry You'll Cherish Forever
The Best Fine Gold Jewelry Under $300