Not long ago the fashion memo was clear: comfort during the working day was winning and dress codes felt outdated. But as more people are called back to the office, or just become tired of athleisure trends, fashion is ready to talk business once again. 
Judging by the fall/winter 2023 collections, it's time to take style inspiration from the corporate world, with power suits, cinched-waist blazers, and wide-leg trousers becoming protagonists for the cold weather seasons. These are all great and versatile items, but the trend really shines when it comes to accessories. Think about it: Any corporate baddie in the movies or television, from Working Girl's Tess McGill to Succession's Siobhan Roy, is always portrayed in heels or carrying a briefcase. It's in the accessories that we get to see the level of professionalism, or at least, how serious they want to be taken. And when it comes to fall/winter fashion this year, it's a similar story. 
Take, for example, the Miu Miu fall/winter 2023 collection, which saw a variety of models in nerd-type outfits — cardigans and smudged glasses included — wearing Oxford shoes with straps and slingback heels. Tory Burch also jumped on the business-core wagon, with top handle bags that mimicked briefcases, while Luar's lineup included oversized, shoulder-padded blazers with skinny neckties. 
It's clear that fashion is urging us to give our sneakers a break (or at least leave them just for the commute) and get into our adult accessories. If not for the functionality, at least it's a good look. Ahead, take a look at some of the business-core accessories trending this season. 
Businesscore Essential: Watch
Few accessories are as synonymous with the workplace as a watch. Coupled with the skyrocketing demand for secondhand timepieces over the past few years, the business-core trend makes it the perfect time to embrace the classic watch, as seen in both fall/winter 2023 and spring/summer 2024 lineups. For styling, Tibi suggested wearing it over your blazer's sleeve for a unique take on the staple. 
Businesscore Essential: Slingback Pumps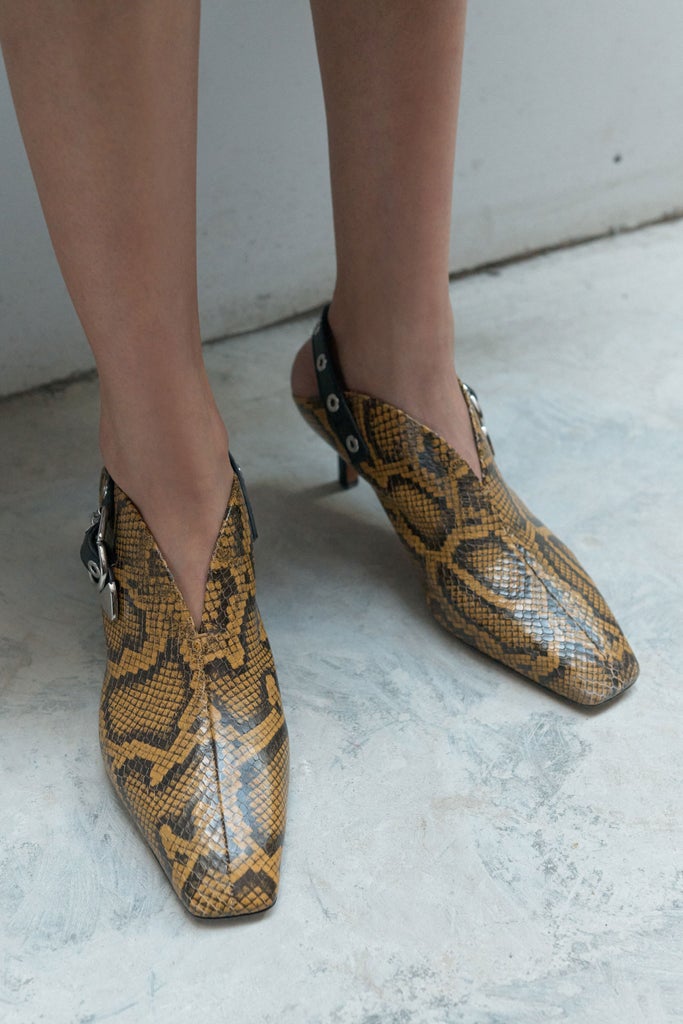 Slingback pumps are a corporate cliché. But a glamorous one. While the shoe may bring back painful memories of walking in heels all day, be happy to learn that heel heights have come way down, giving way to slingback kitten heels and flats. The classic staple is also one that can be easily found at secondhand stores, with designer models from the '80s and '90s going for way less than new ones. 
Businesscore Essential: Briefcase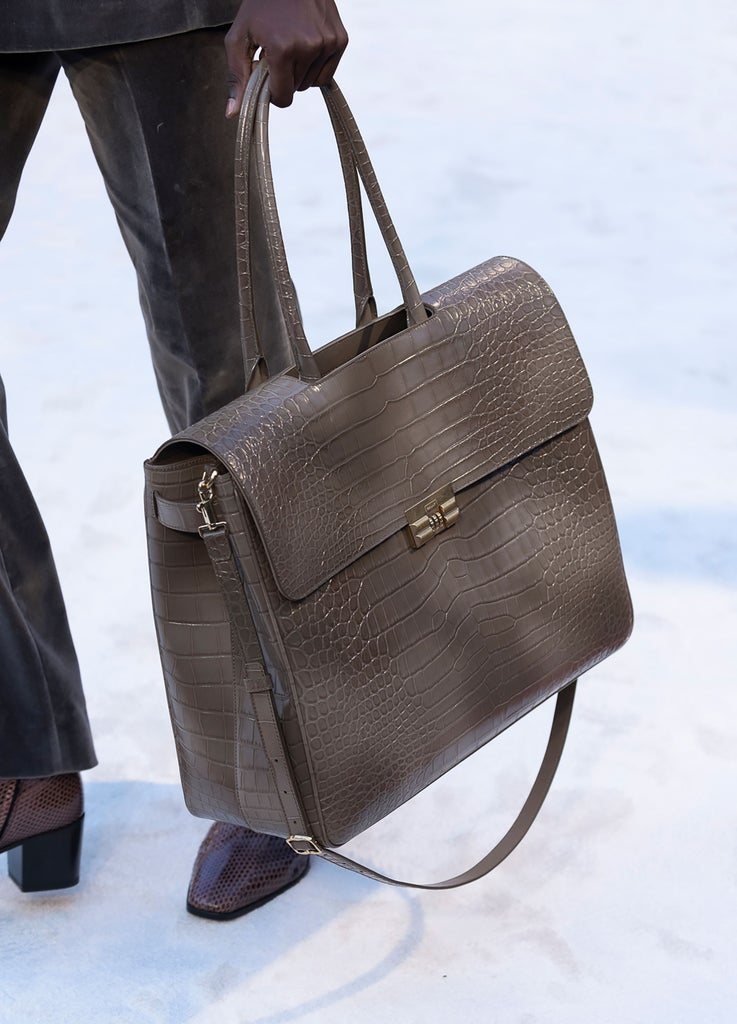 The oversized tote bag may be one of 2023's biggest trends, but business-core is asking for some restraint — and a bit of nostalgia. It's time to look back to the late 20th century, when the briefcase was the corporate It Bag. It's now manifesting as structured tote and top-handle bags that are equally functional (especially if hot desks are still your reality) and chic. 
Businesscore Essential: Necktie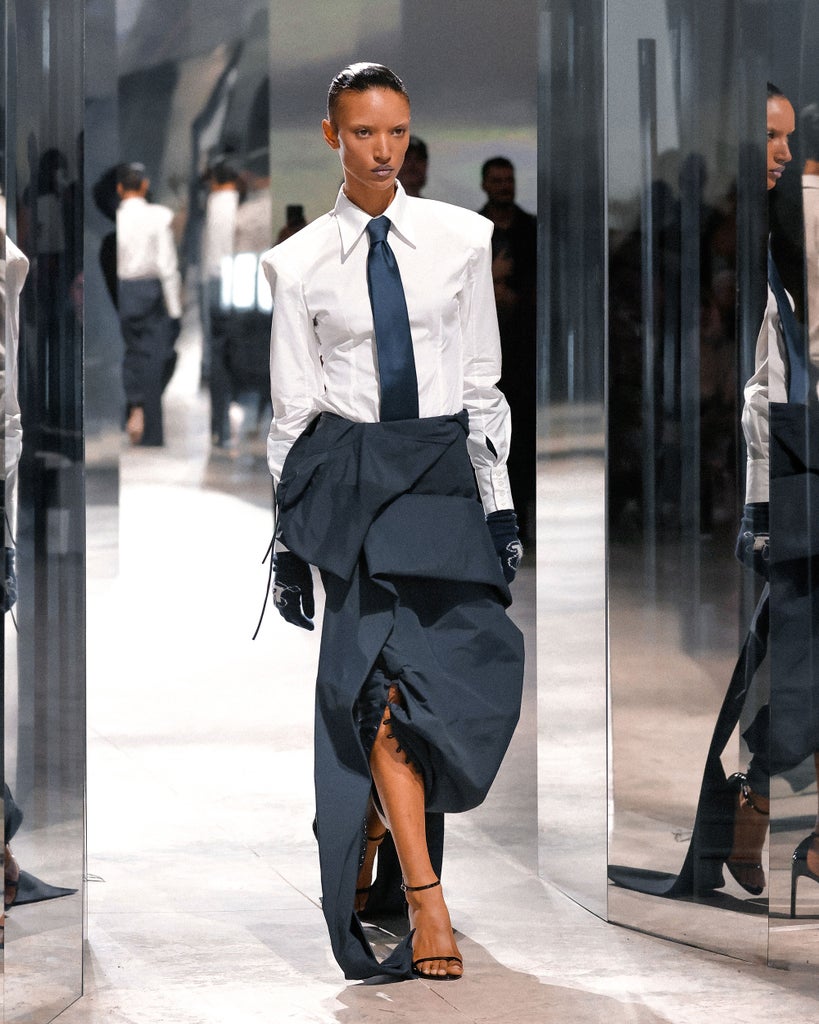 The business-core trend is all about role play, and the necktie is the perfect piece to top off the costume. The classic accessory is a staple of corporate fashion that can be easily added on to any office-ready outfit, from a white button-down shirt with trousers to a T-shirt and jeans. For some personality, go with a printed or bedazzled version. 
Businesscore Essential: Buckle Oxfords & Loafers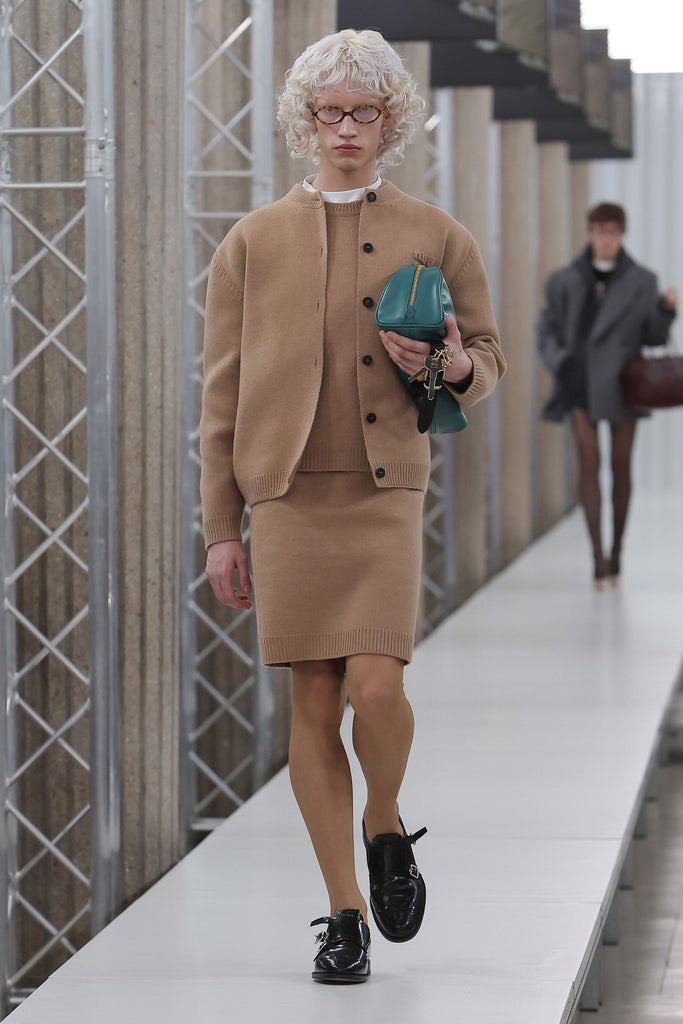 It was just a bit ago that we left the 2010s Oxford shoes craze behind. But this time around, there's nothing hipster about it. Instead, it's all about looking like you belong by a water cooler. For styling, the fall/winter 2023 runways suggest pencil skirts and tights or wide-leg trousers.
At Refinery29, we're here to help you navigate this overwhelming world of stuff. All of our market picks are independently selected and curated by the editorial team. If you buy something we link to on our site, Refinery29 may earn commission.
Like what you see? How about some more R29 goodness, right here?
These Are Fall's Biggest Fashion Trends
How To Finesse Fall 2023's Business-Core Trend