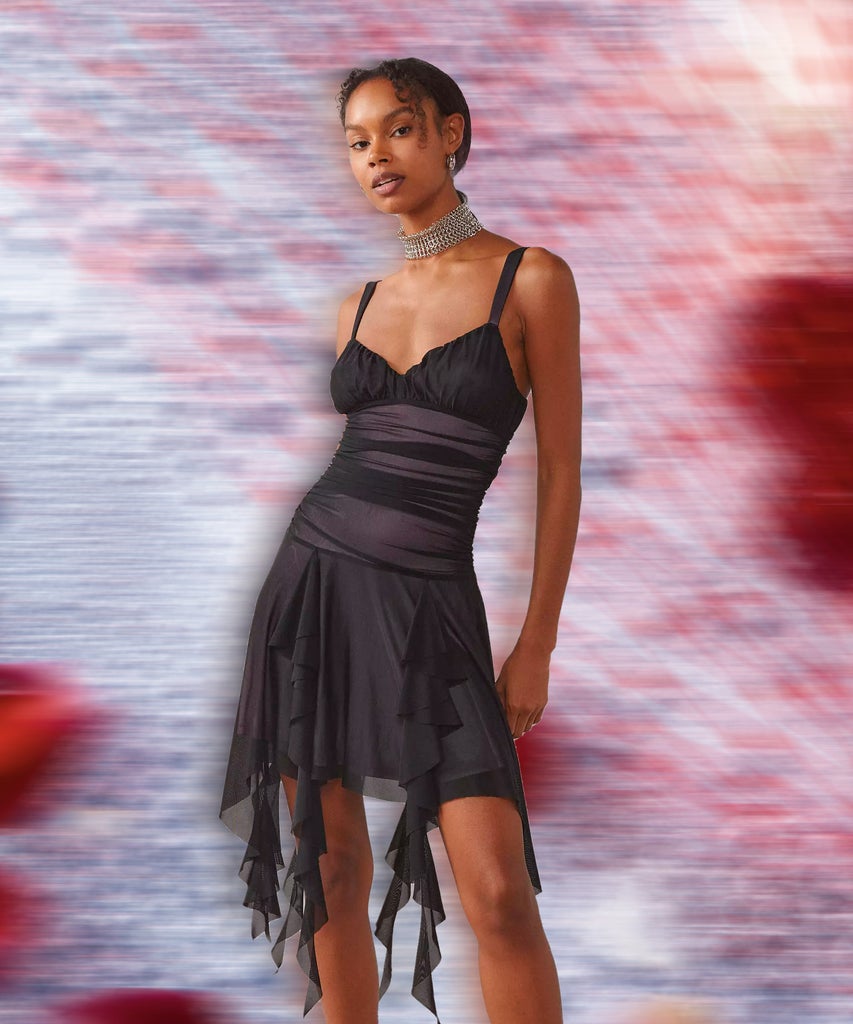 Whether you actually lived through the 2000s or are living vicariously through the decade via TikTok OOTD videos and style trends, there's no shortage of Y2K fashion to take inspiration from. And Urban Outfitters is one of the meccas for all the clothing, shoes, and accessories you need to achieve the Y2K fashion aesthetic today.
The Y2K comeback is now embraced by millennials (who wore these styles as teens) and Gen Z alike. This is all to say one thing: Y2K fashion is back and beloved because the clothes reviving these turn-of-century trends are more wearable than they used to be. For instance, we're seeing cargo pants that don't drag on the ground, metallics that aren't only reserved for nighttime, and low-rise jeans that actually cover the booty.
The Y2K fashions of today are fearless, cute, and, yes, nostalgic (think baguette bags, body chains, and ballet flats). Ahead, we put together an Urban Outfitters guide to navigating Y2K fashion and incorporating it into your wardrobe — that is if you're feeling fly like that.
Halter Tops
First stop: Décolletage city! The halter tops of 2023 are just as skin-baring as those from 2003 — they're cropped, strappy, and skintight. Pick from different gal-on-the-town styles and prepare to dance the night away in style and in comfort. Poor spaghetti strap tanks and tube tops never had a chance.
Platform Shoes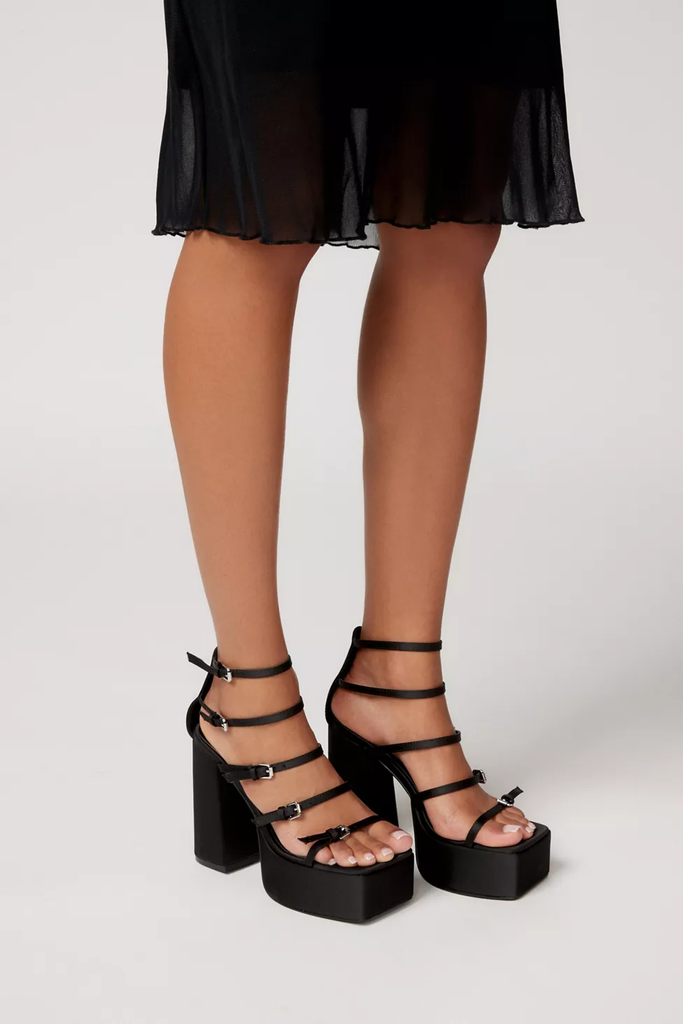 More and more platform shoes have been popping up all over, and we can't hide our delight over the skyscraper styles. And it's not just heels that have gotten the step up. You can find platform boots, platform sneakers, and even platform Mary Janes (which also happen to be trending again).
Cargo Pants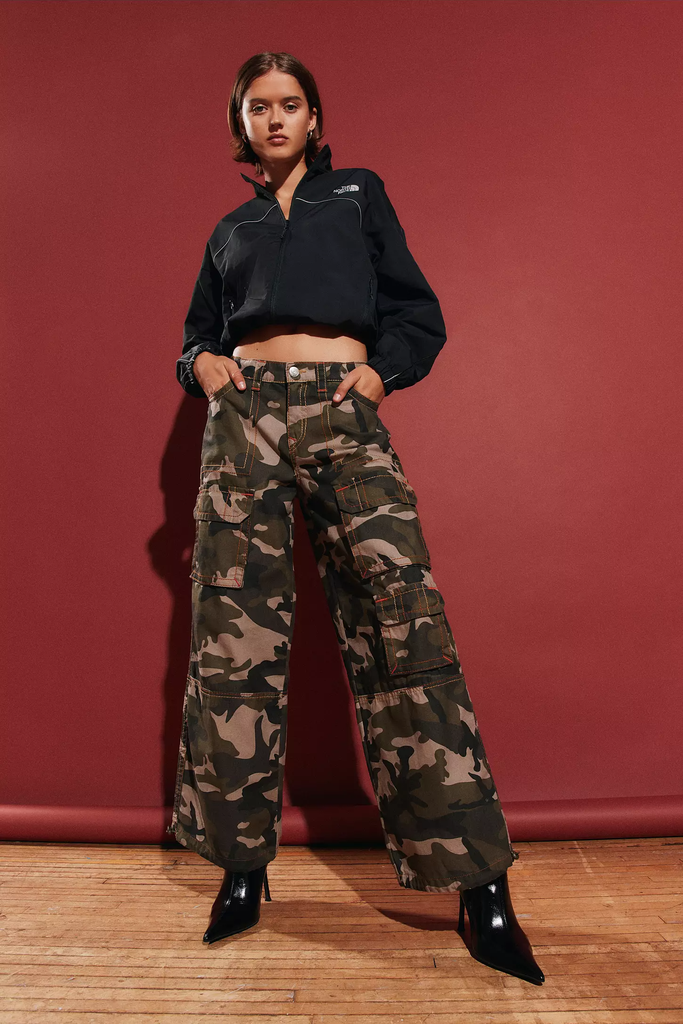 The cargo pant is one of the more polarizing Y2K trends to come back — likely because the bagginess of the leg is often contrasted with baby tops (which we know isn't a look that everyone loves to wear). But what makes these parachute-like pants more wearable in 2023 are the reasonable inseam lengths and smaller, less bulge-y pockets. One could even say it's all cargo, no bulk.
Wrap Around Sunglasses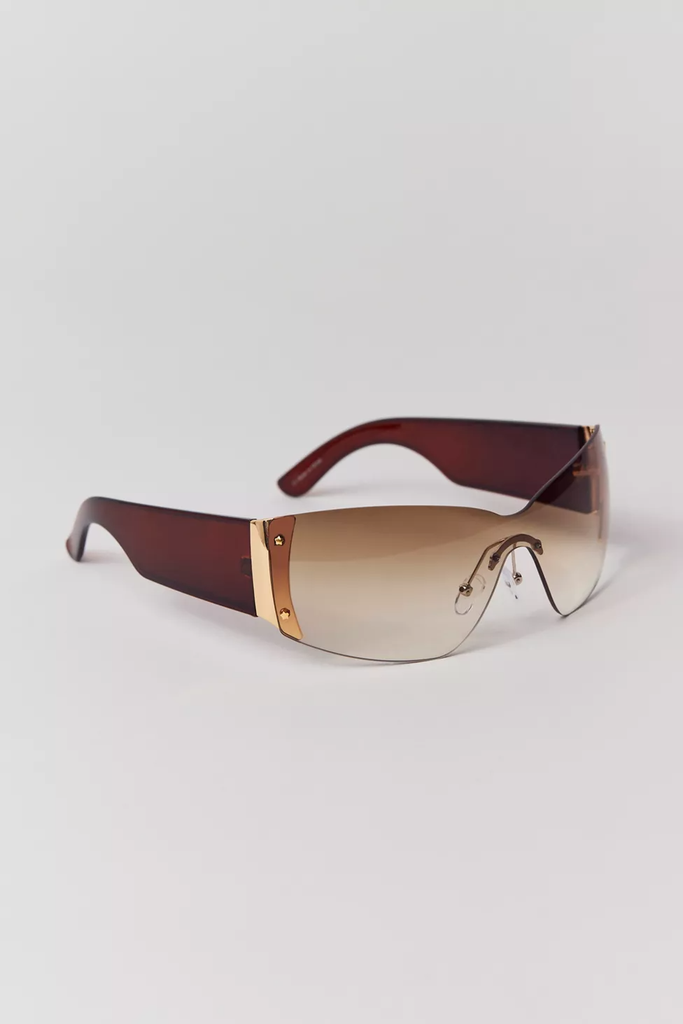 Oh to pretend like you're Paris Hilton shielding her eyes behind pink-tinted sunglasses from the paparazzi. Wrap-around glasses (as well as rimless sunglasses in general) have found their way back onto shelves, making it impossible not to want to throw on a pair and play dress up like a celebrity.
Track Suits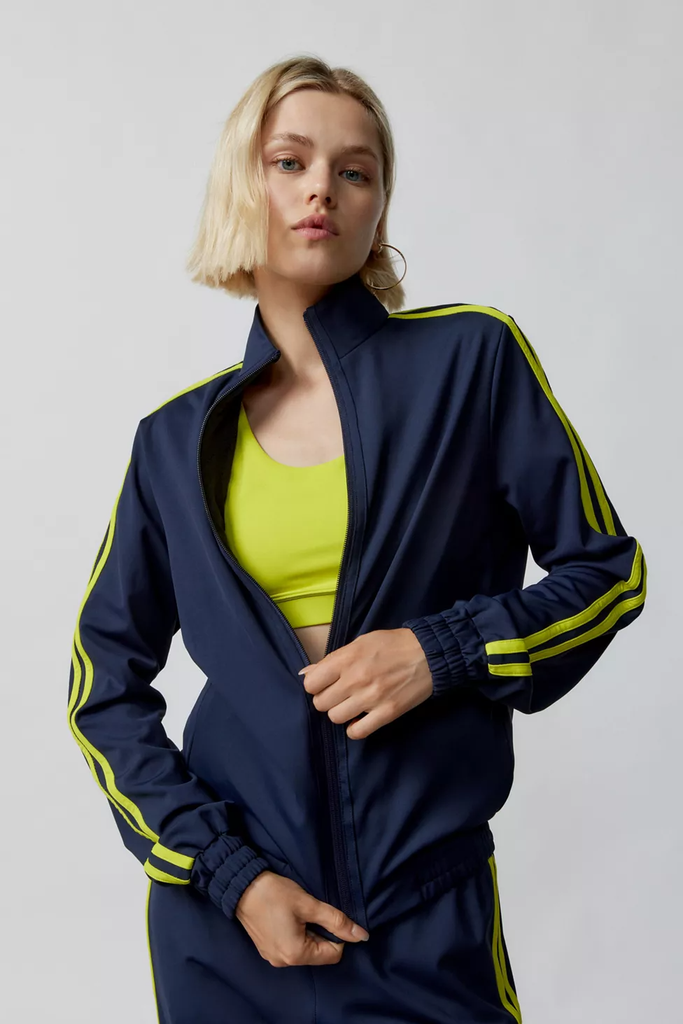 Athleisurewear and "leggings as pants" have finally paved the way for looser-leg track pants that can be worn in place of jeans, or with a sports bra and a matching track jacket for a sweet taste of Sporty Spice. Urban Outfitters has tracksuit sets and separates to play with this Y2K trend off of the track and the field.
Baguette Bags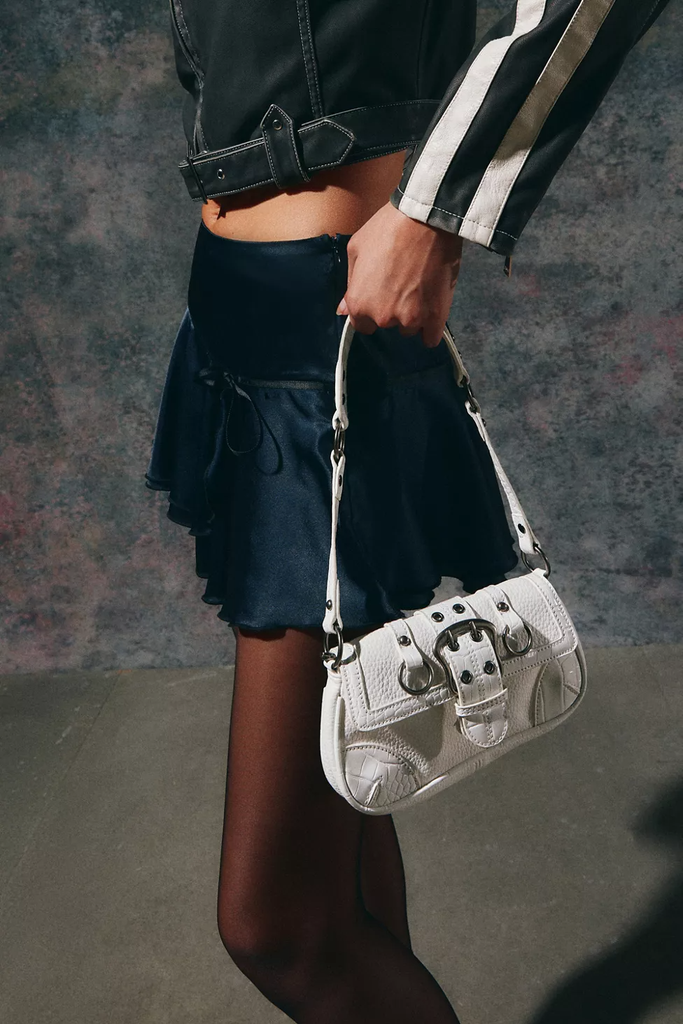 Your social feeds have likely been flooded with baguette bag-wearing teens and influencers trying to achieve the Y2K fashion aesthetic. And the truth is, it is one of the most wearable Y2K trends to don on a daily basis. The shoulder bags are sweet and petite, and Urban Outfitters has an array of styles in denim, plaid, snakeskin, and more.
Ruffle Dresses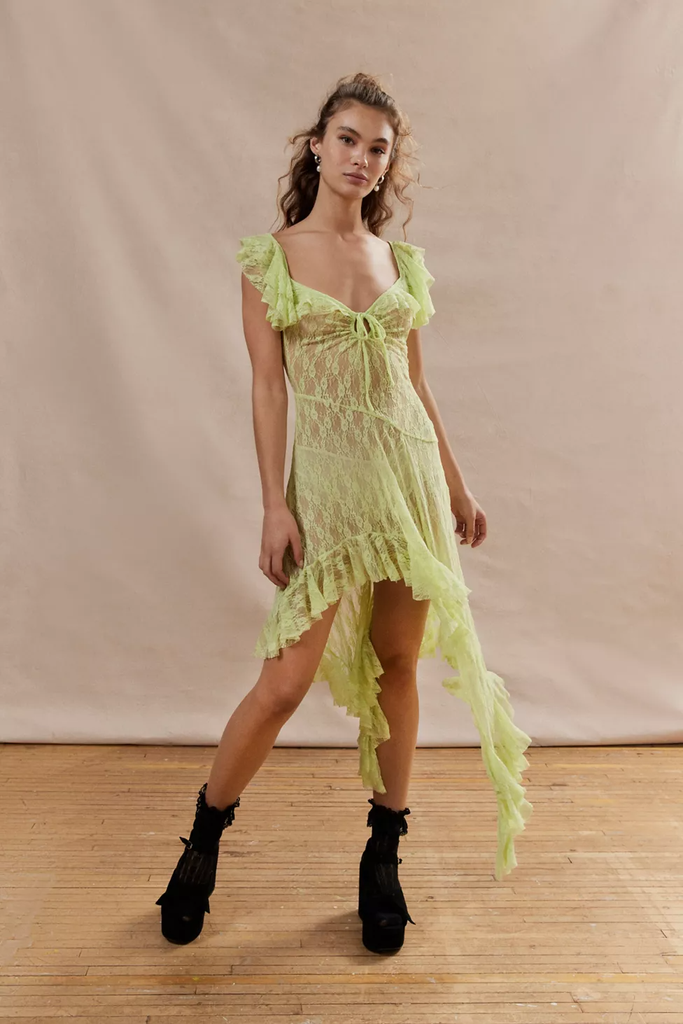 The 2000s was the time of dresses over pants, a dumbfounding trend that has actually been resurrected. But if that combo is too bold for you, consider a ruffle dress (preferably one that's asymmetrical) with some volume, movement, and star power. Whether you're going to a nightclub or a cocktail party, there's ruffles galore to choose from.
Metallics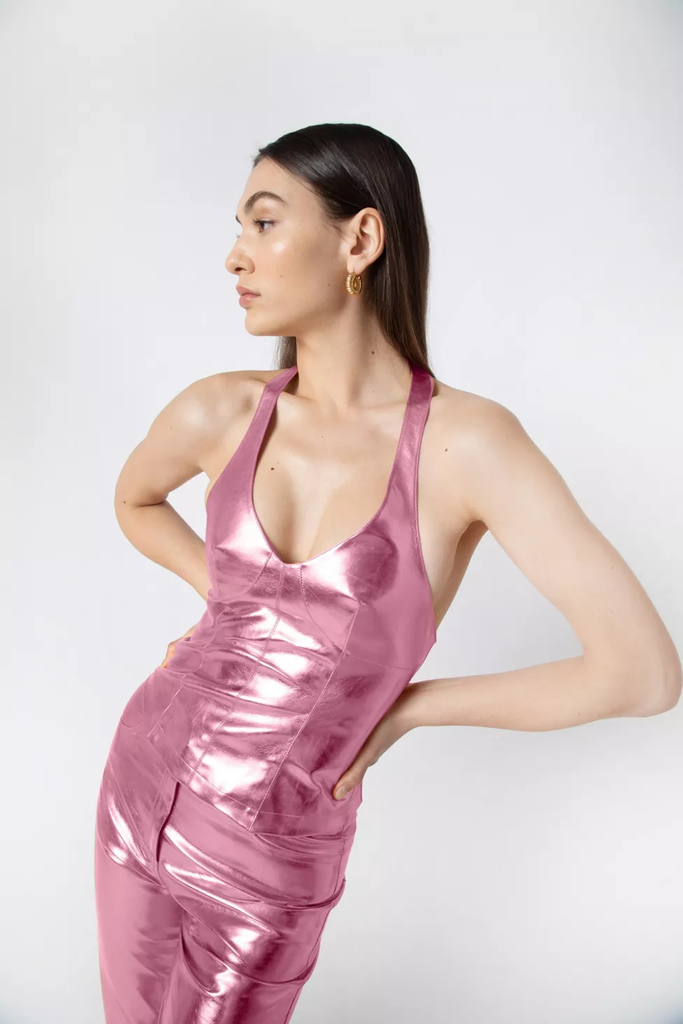 We've already proven that metallic pants can be versatile, and now we're here to prove that everything you wear deserves to have its shining moment. Effortlessly take on the trend by styling your looks with metallic accessories like shoulder bags and kitten heels, or go bold with statement-making metallic clothing.
Ballet Flats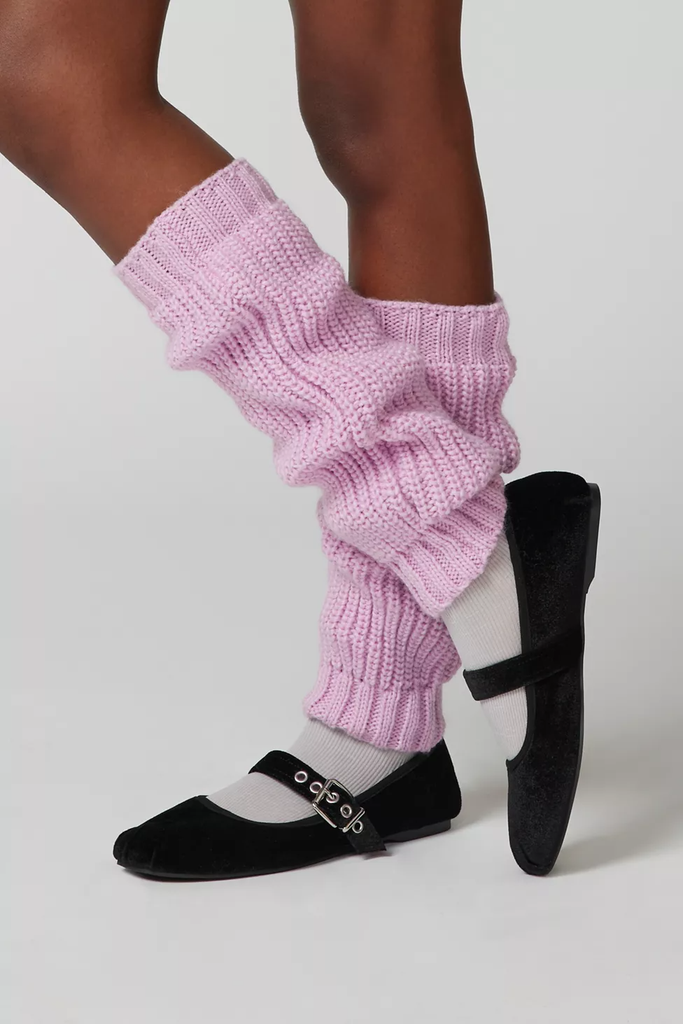 Ballet flats are back, baby. And they're also versatile. Depending on if you're going for a balletcore look or if you're trying a mixed-matched look that proves the "wrong shoe theory" right, ballet flats can become your go-to shoe once again.
Low-Rise Jeans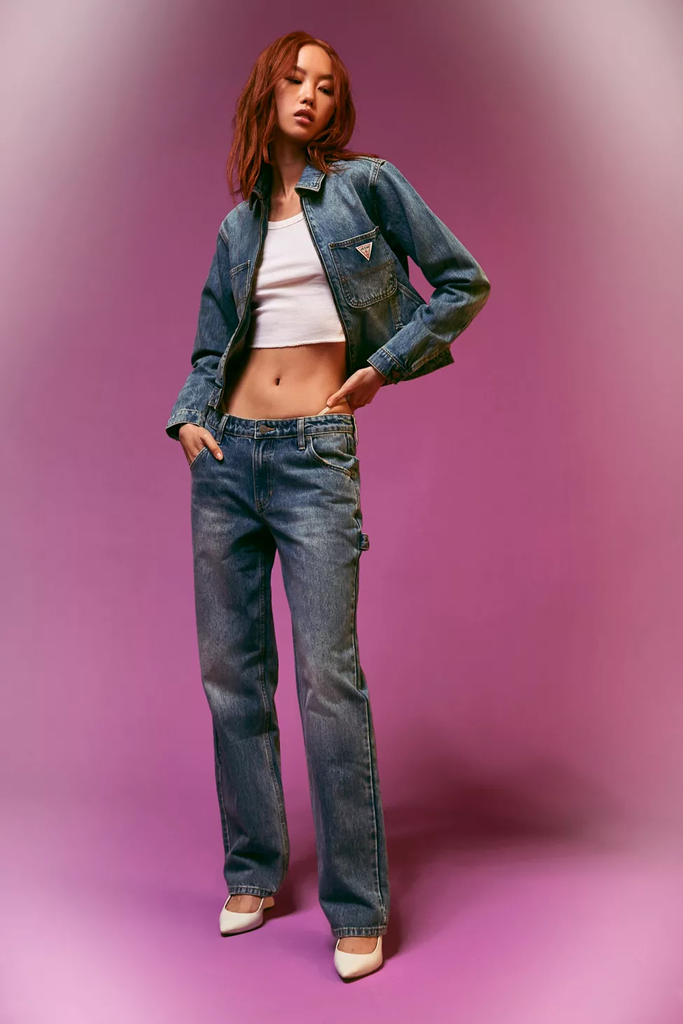 Long ago, low-rise jeans often meant that your whale tail might be on display — so it's godsent that these hip-hugging pants have since evolved to include full butt coverage. Plus, you now have several options, from nostalgic bootcut hems to skinny jeans and wide-leg jeans that all fit the stomach-baring bill.
Body Chains
Don't forget to accessorize to the nines when you're putting together a Y2K fashion look. You got the lowdown on sunglasses and purses already, so now it's time to re-introduce you to body jewelry. Slink a chain belt over your dress or skirt, hook a wallet chain onto your jeans, or layer a chain top over a simple tank for rocker-chic vibes.
Shop all Urban Outfitters
At Refinery29, we're here to help you navigate this overwhelming world of stuff. All of our market picks are independently selected and curated by the editorial team. All product details reflect the price and availability at the time of publication. If you buy or click on something we link to on our site, Refinery29 may earn commission.
Like what you see? How about some more R29 goodness, right here?
How to Style Y2K Baguette Bags, According To Us
30 Y2K Fashion & Accessories Lurking On Amazon