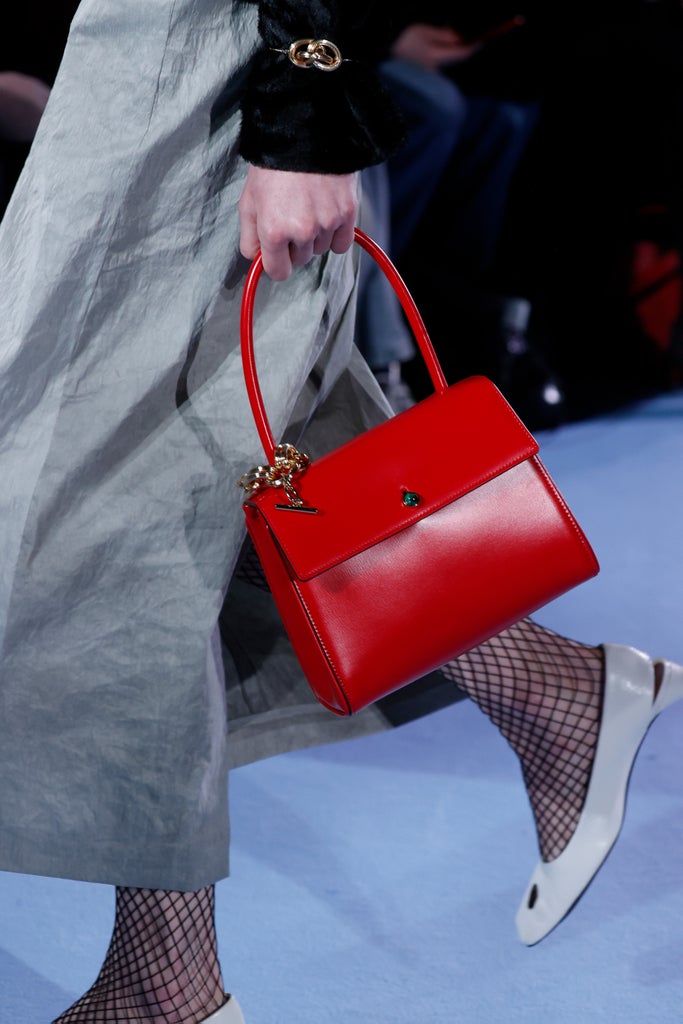 If the thought of summer coming to an end brings a tear to your eye, we get it. Which is why we're here to remind you that, with the start of the cold-weather season, come fall-friendly outfits to cheer you up, what with all the fall boots, the blanket scarves, and the layers upon layers of pumpkin-spiced plaid. With school back in session and the imminent return to work after a digital nomad summer, autumn also often calls for a new handbag, and the trendiest picks this year are especially difficult to resist.
We've been tracking the top handbag trends since the start of 2023, and as we transition from all things beachy to leafy, we can confirm that the style gods have saved the best for last this year. So set aside your summertime raffia and make way for a fall that's fluffy and puffy; fun and frumpy; sleek but not too serious. Ahead, we've rounded up seven handbag styles trending this fall that'll have you wishing for September. 
Fall Handbag Trend 2023: Fluffy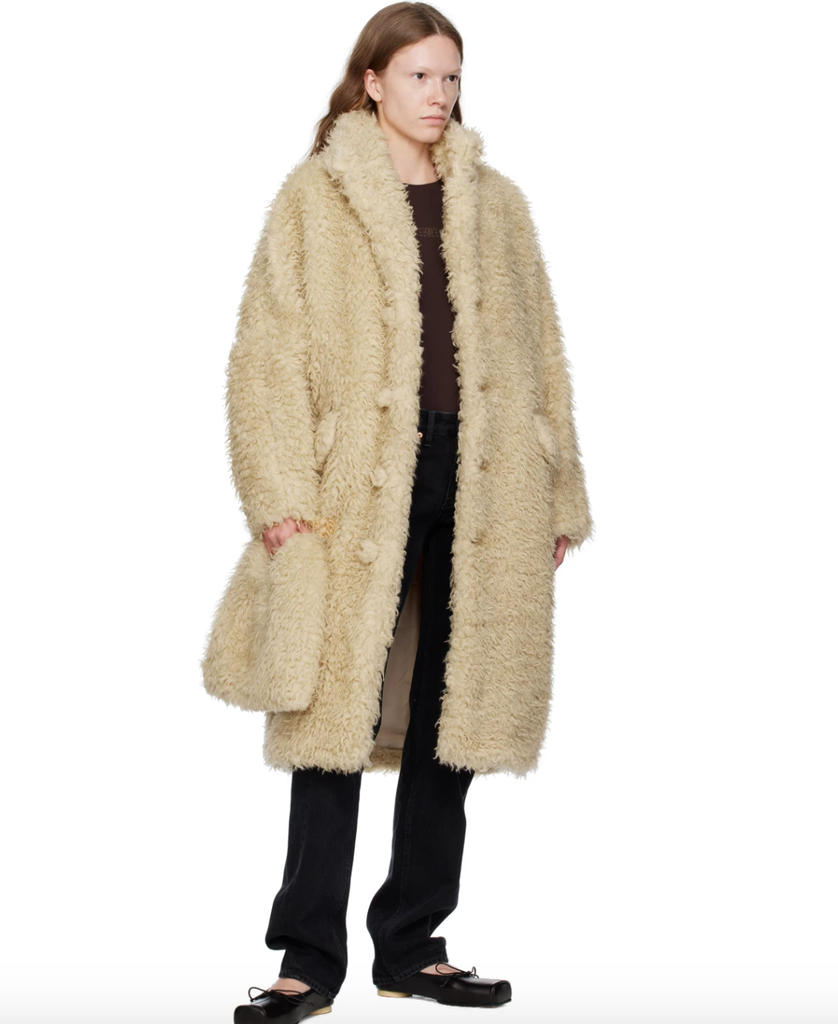 If you're after a statement handbag to rival the sparkle and metallic aesthetic that's been big for bags in 2023, consider something of a fluffier variety for an accessory that's equally as head-turning. With runway designers like Gucci and Burberry endorsing the fuzzy aesthetic this season, there's no doubt you'll earn some extra style points for cozying up to this look.
Fall Handbag Trend 2023: The Business Tote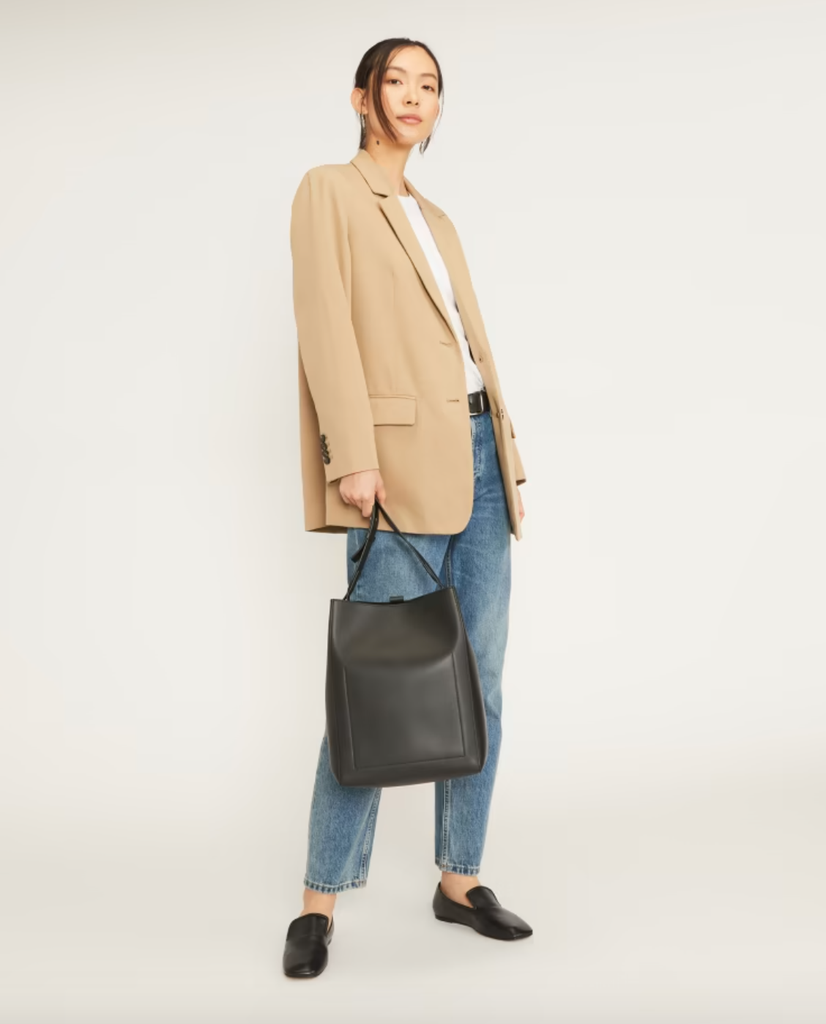 After a summer of mermaid dressing and Barbie mania, the reactionary vibe (as told by Fendi and The Row) for fall is about getting back to business. Your pantsuit is not complete without a polished handbag that's understated and practical — hidden pockets, room for your files, electronics, chargers, books, planners… whatever you need to get the job done.
Fall Handbag Trend 2023: Denim
As far as we're concerned, 2023 is shaping up to be the year of denim. From the plethora of exciting jean trends both on the runway and on the rack to the rise of high-fashion utilitarian styles, the famously durable fabric has taken over all facets of our wardrobes, including purses. Be it an under-$50 option from Zara or an Isabel Marant tote infused with the label's Parisian charm, there are lots of fun ways to rock this Y2K trend.  
Fall Handbag Trend 2023: Grandma-core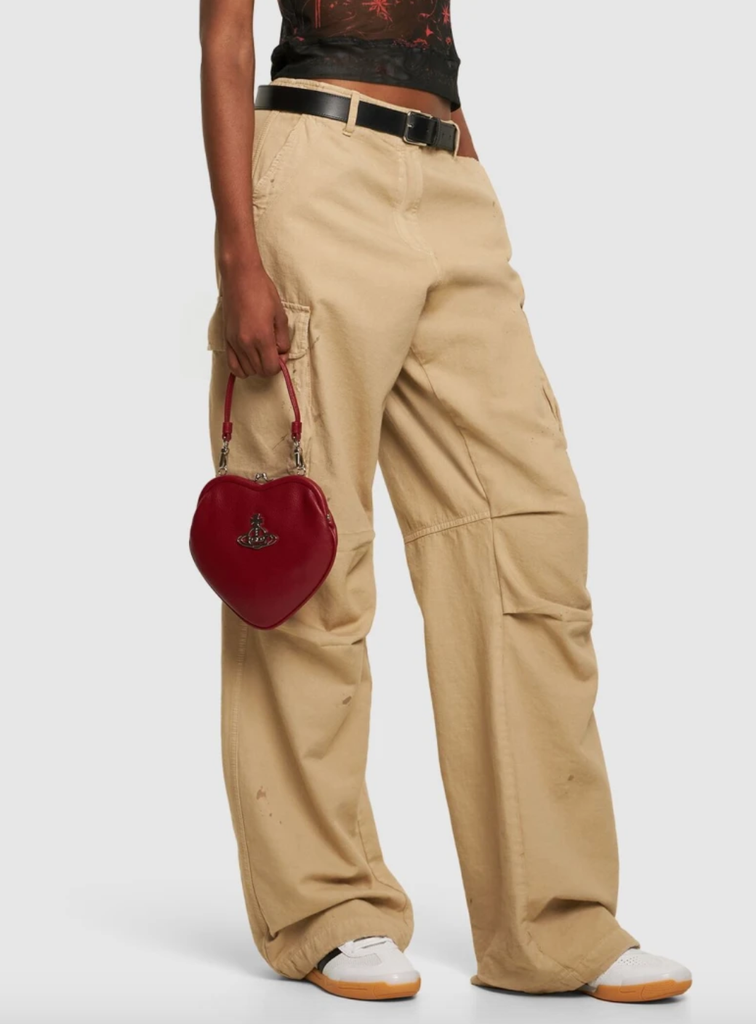 Ever since Coastal Grandma started trending on TikTok earlier this year, we noticed retro-inspired items like brooches and bloomer shorts becoming popular among the fashion set. Also in that vein are can't-even-fit-your-iPhone handbag shapes and styles that are undoubtedly Granny-approved. Think: tiny top handles, fanciful prints, and dainty clasps.
Fall Handbag Trend 2023: Puffy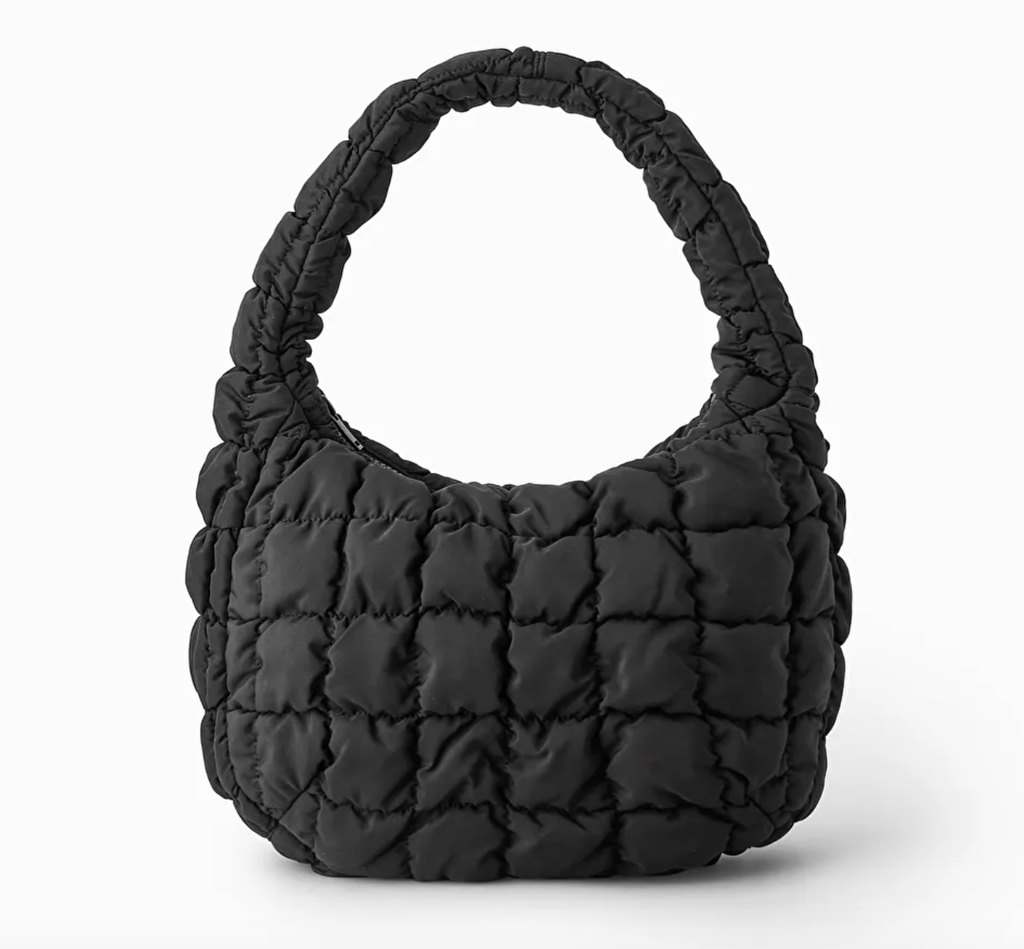 Quilted and puffy bags à la Loewe, Miu Miu, and Molly Goddard are making a case for extra fabric this season. For maximum style impact, take cue from Moncler's dramatic down jackets and opt for voluminous purses that can double as pillows.
Fall Handbag Trend 2023: Bucket Bag
The handbag silhouette that was all the rage in 2015 has made a major resurgence (see: Hermes, Bottega Veneta), but not without a few contemporary tweaks. Keep your eye out for bucket bags with of-the-moment details like acrylic chains, woven leathers, chunky hardware, and upcycled materials and innovative fabrics (apple leather, anyone?) that make this look fit for 2023.
Fall Handbag Trend 2023: Purse That Doesn't Look Like A Purse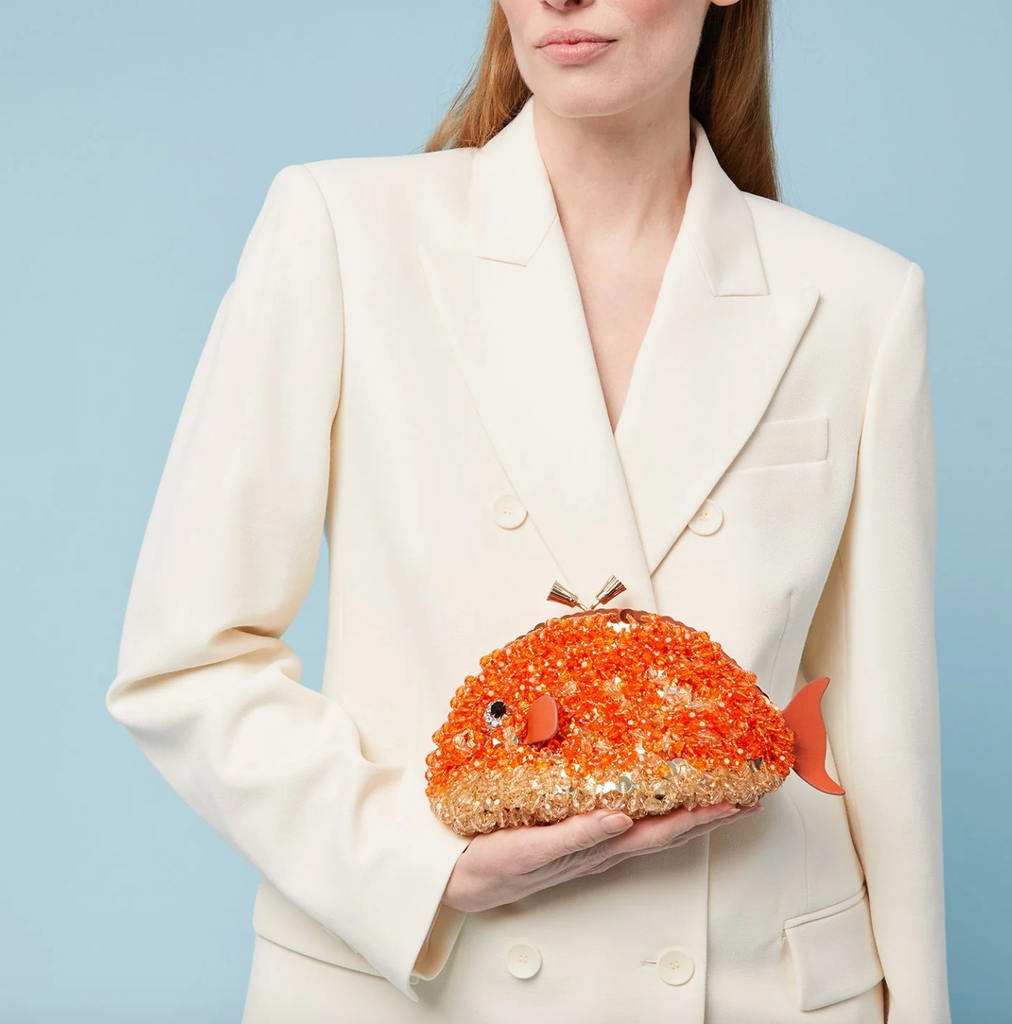 Clocks and dogs at Thom Browne. Houses at Louis Vuitton. Apples and dinosaurs at Coach. According to the fall/winter 2023 runways, the trendiest purses are the ones that don't look like purses at all. Carrie Bradshaw was clearly onto something with that JW Anderson Pigeon clutch.
At Refinery29, we're here to help you navigate this overwhelming world of stuff. All of our market picks are independently selected and curated by the editorial team. All product details reflect the price and availability at the time of publication. If you buy or click on something we link to on our site, Refinery29 may earn commission.
Like what you see? How about some more R29 goodness, right here?
Shop The Biggest Fall 2023 Shoe Trends Now
These Are Fall's Biggest Fashion Trends