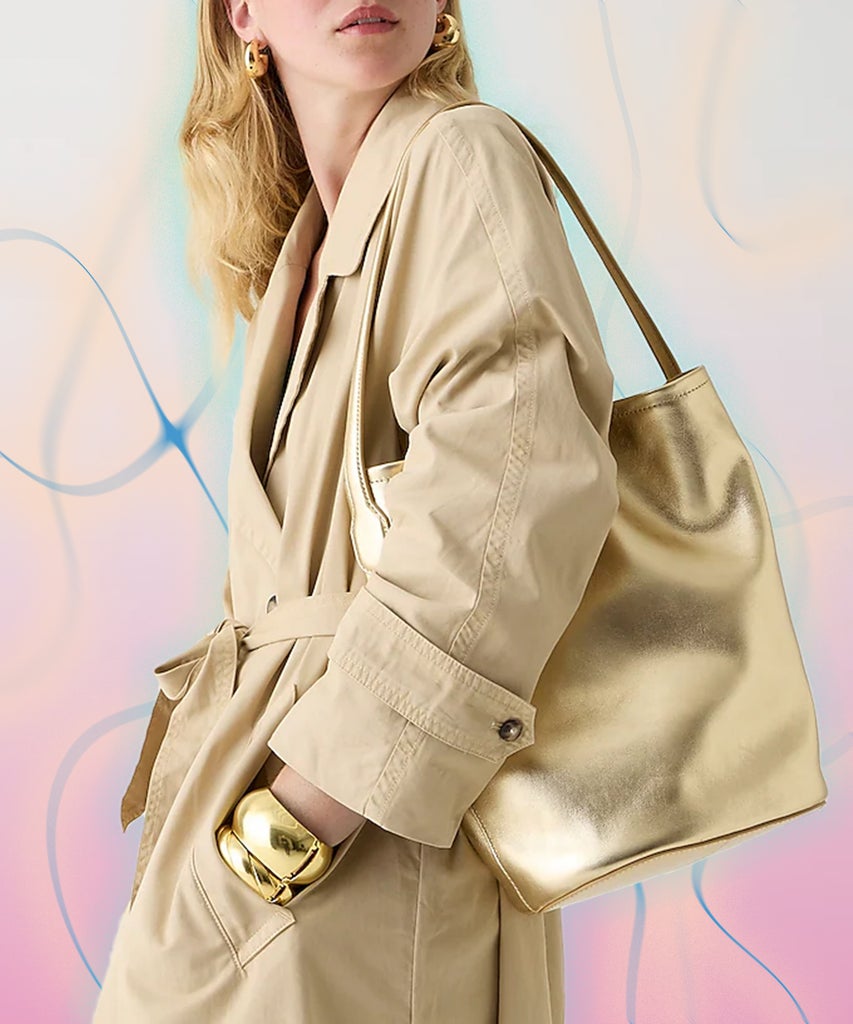 Prepping for a trip can be a whirlwind. You not only have to find the right suitcase or weekender bag, make sure you have a pair of comfortable sneakers, and then actually pack, but you also need a personal bag that is both sensible and stylish — one that goes from the airport to sightseeing to a night out. Do you opt for a trendy handbag or a reliable oversized tote? The struggle is real. No need to fret because our editors are recommending their favorite practical bags for travel. Our tried-and-true list covers everything from versatile crossbodies and viral Lululemon belt bags to chic modern totes and elevated backpacks that pair effortlessly with your 'fits and carry your essentials. 
Whether you're a minimalist in search of a small bag to hold essentials or a maximalist who needs a roomy backpack, we have the top editor-approved picks for you at various price points. The cheapest is less than $25, and the most expensive style is a little over $500. Before you jet off on your next trip, find the best practical handbag for you. You'll be cruising through TSA or the subway before you know it.
Becca Sax, Affiliate Coordinator: The Easy-To-Access Belt Bag
The Bag: "I love this bag because it holds all my on-flight necessities when smooshed in a little airplane seat for a few hours. I'm able to fit all my essentials, including my AirPods, a charger cable, an external charger, passport, airplane ticket, a plug, a small snack, Aquaphor chapstick, and my sunscreen stick, and be set for the flight without having to leave my seat. It looks small, but it holds quite a lot of stuff."
How To Wear/Style It: "Usually, I put my fanny pack inside a backpack that I carry around the airport and pull it out when I get on the plane so I don't have to deal with a backpack and can keep my important stuff near me for when I inevitably fall asleep. When I get on the plane, I like to wear it across my waist so it doesn't pull on my shoulders. But I also like having the fanny pack for essentials in case I need to stash my bag at the hotel while waiting to check in. It's convenient that I can wear it across my shoulder and I feel like it's secure to just let it hang across my waist for a different look."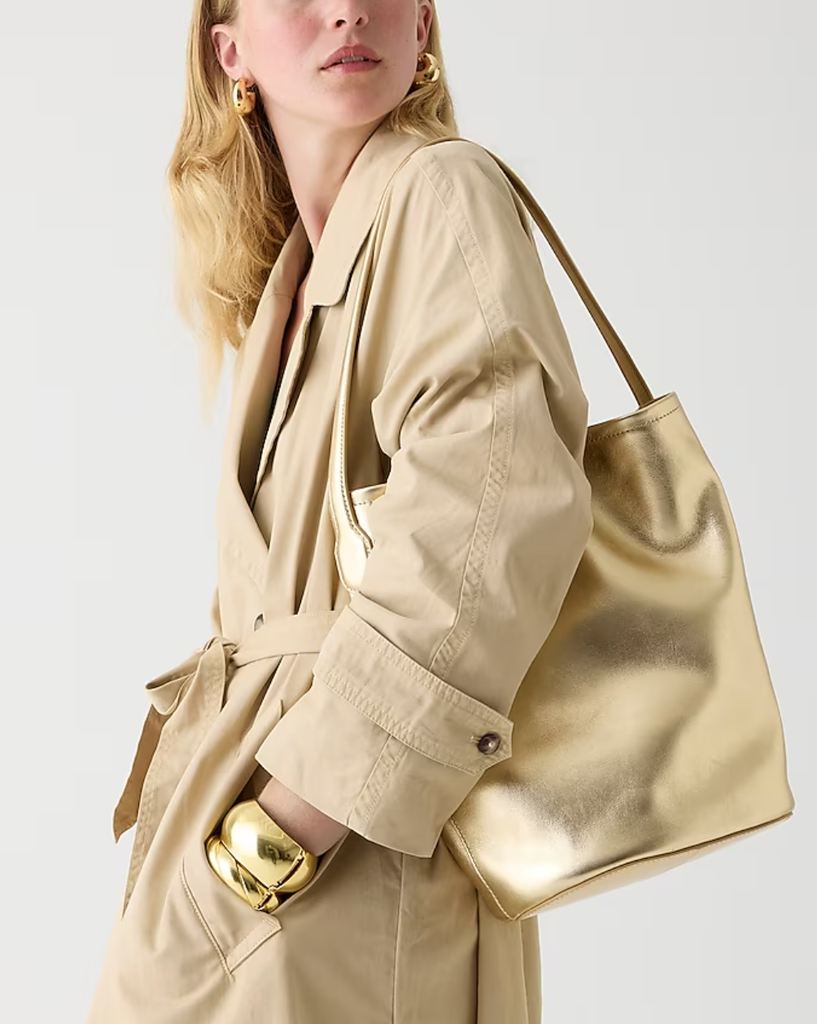 Kate Spencer, Sr. Affiliate Strategist: The Versatile Bucket Bag
The Bag: "While I wait to save for my Park Tote by The Row, I came across this simple black bucket-style bag from J.Crew that is equally chic. The leather is great quality, it's structured but not stiff, and it can fit my laptop and any other necessities (books, makeup bag, an extra sweater, etc.) without oversizing."
How To Wear/Style It: "I wear this bag anywhere and everywhere. Mainly, I use it as my work bag, but I also style it casually on the weekends and have used it as a carry-on tote for travel. It's so versatile I'm hoping J.Crew eventually starts releasing this style in different size variations."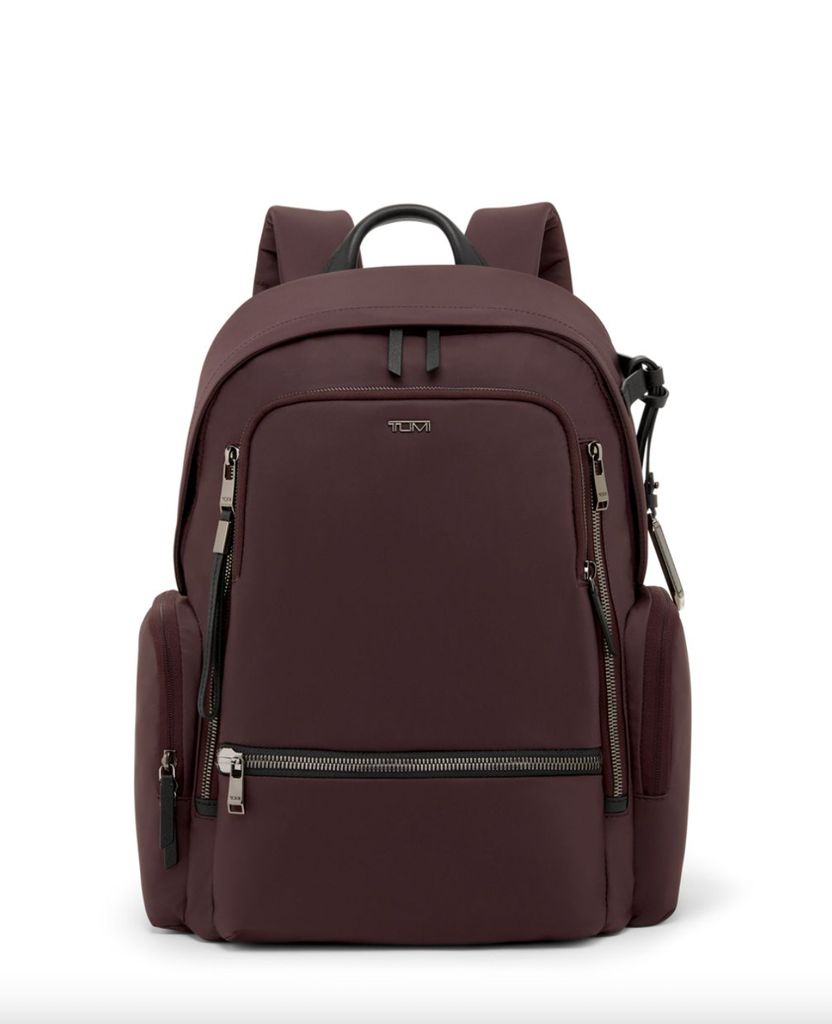 Charlotte Lewis, Sex & Wellness Writer: The Elevated Backpack
The Bag: "This backpack is a bit pricey, but there's not a day I don't use it where I don't receive a compliment on how cute it is. It's not your average backpack, okay? Not only that, but it's light, spacious, and easy to carry, and it has a special laptop section but doesn't look like a laptop bag at all. It's seriously insane how much I'm able to fit into it. I call it my magical Mary Poppins bag because any time I empty it, people around me are shocked at what I've managed to Tetris inside — my laptop, chargers, water bottle, bullet journal, pen case, pill case, book du jour, and a sweatshirt can all fit together. I've even used it as an overnight bag and put in a pair of heels, a change of clothes, and my toiletries. It would do great for a city exploration day because of how much it fits and how comfy the straps are to wear for long periods. I swear, there's nothing this backpack can't do."
How To Wear/Style It: "I use it mostly on my work commute (which includes a 20-minute walk from the subway that my shoulder bag is not suited for). But it's also the exact right size to fit below an airplane seat, making it a perfect carry-on for someone interested in the quiet luxury trend. It can instantly upgrade any outfit and goes with everything from leggings and a T-shirt to fall dresses, and the straps fit easily over even the bulkiest winter coat. Plus, it comes in so many color combos; there's definitely one for everyone's aesthetic (my purple with gold zipper is a few seasons old, but there's now also a new leather version that is tres chic!)."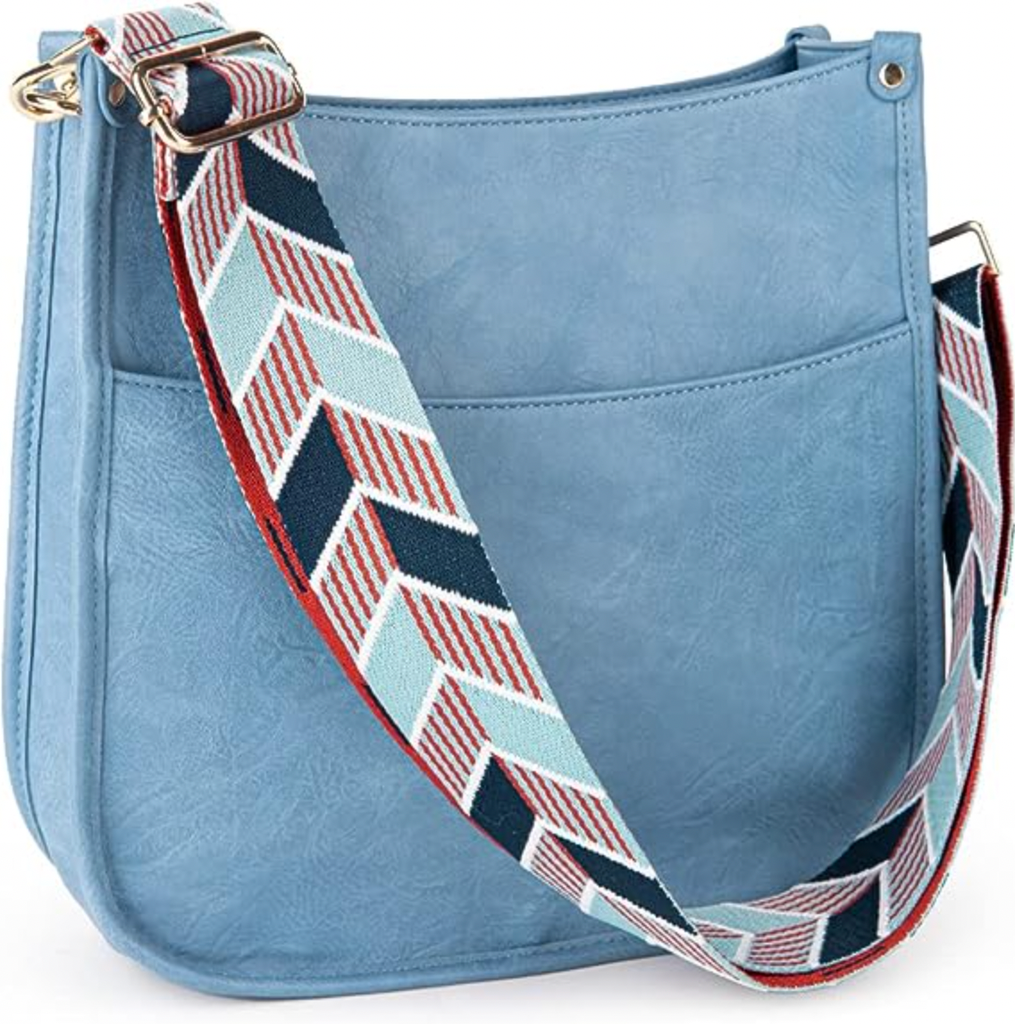 Victoria Montalti, Associate Affiliate Writer: The No-Fuss Crossbody
The Bag: "The textured blue faux leather fabric was the first thing that caught my eye with this bag, but the printed guitar strap and inner pockets quickly won me over. (There are also plenty of other colorways and strap designs!) I like that this crossbody bag has a sleek, slim shape that isn't bulky. However, it still manages to comfortably fit my essentials like my phone, wallet, keys, lip gloss, hand sanitizer, and sunglasses case."
How To Wear/Style It: "I'm about to bring this bag with me on my vacation to Italy, and I'm planning on using it as my personal item for the plane and my everyday bag for touristy sightseeing days."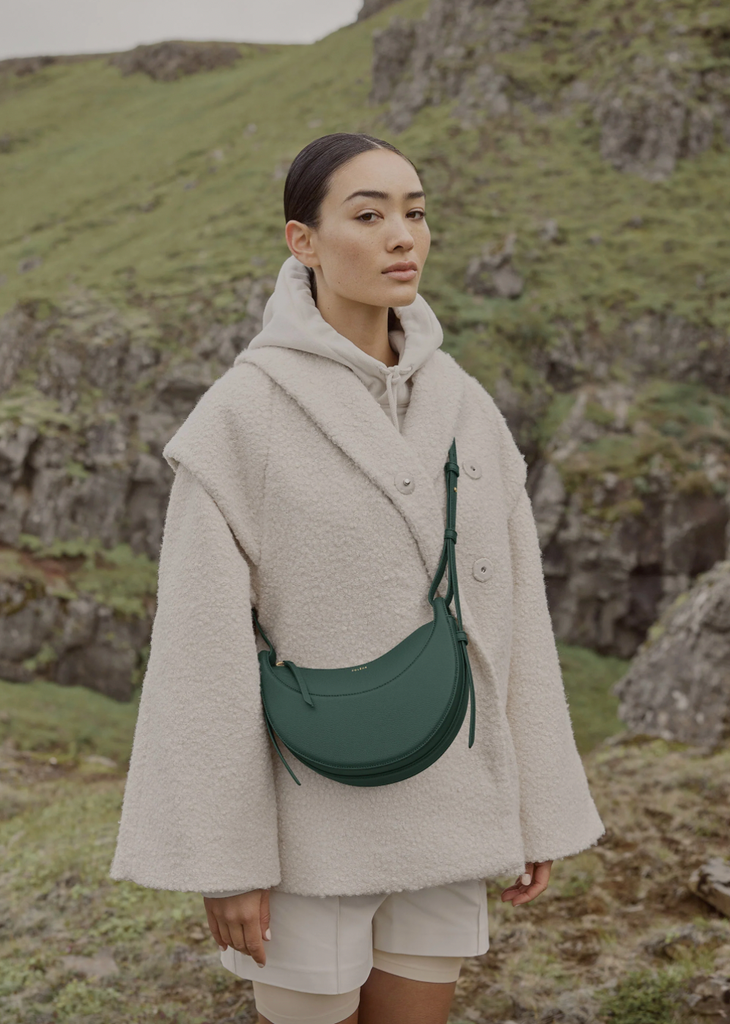 Vivien Lee, Affiliate Fashion Writer: The Modern Crossbody/Shoulder Bag
The Bag: "I'm a flap bag girl through and through. However, the half-moon shape of this bag attracted my attention, along with the various shades Polène offered that I couldn't resist. While I bought the Midnight Blue version, the bag I'm highlighting above is the stunning forest green hue — that I sadly regret not buying. Either way, all the colors from Polène and the timeless leather Numèro Dix bag is a staple meant for your handbag collection. Don't let the quirky shape fool you, as it can hold countless things. It comfortably fits my cardholder, iPhone 13 Pro Max, hand cream, Fenty Beauty blotting powder, Aesop hand sanitizer, tissues, band-aids, gum, lip product of the day, and AirPods. I'm a Tetris organizer, but even if you're not, you can plenty in here."
How To Wear/Style It: "I'm proud to say that the only handbag I brought to Europe this past summer was my Polène Numéro Dix. I actually specifically bought this style just for the trip, as my friends and people on TikTok raved about how much room the crossbody could store, the scratch-resistant textured exterior, and the various ways you can style it. I was searching for a zipper bag that could match my day and night outfits, had no blaring logos that would attract unwanted eyes, and that I didn't have to worry about scratches or the fragile state. Plus, one that I would repeatedly wear, even back home, and would last for a while.
"Thankfully, my Numéro Dix did the trick. I fashioned it into a shoulder bag for when my husband and I had dinner reservations at night, and I was wearing a dress or elevated attire. Then during the day, when we were sightseeing, and I was wearing casual clothes like a jean jacket and linen pants, I adjusted the strap into a secure crossbody that comfortably fit right under my chest. It was my most used bag — even with all the canvas totes I bought — that I didn't regret once during the trip."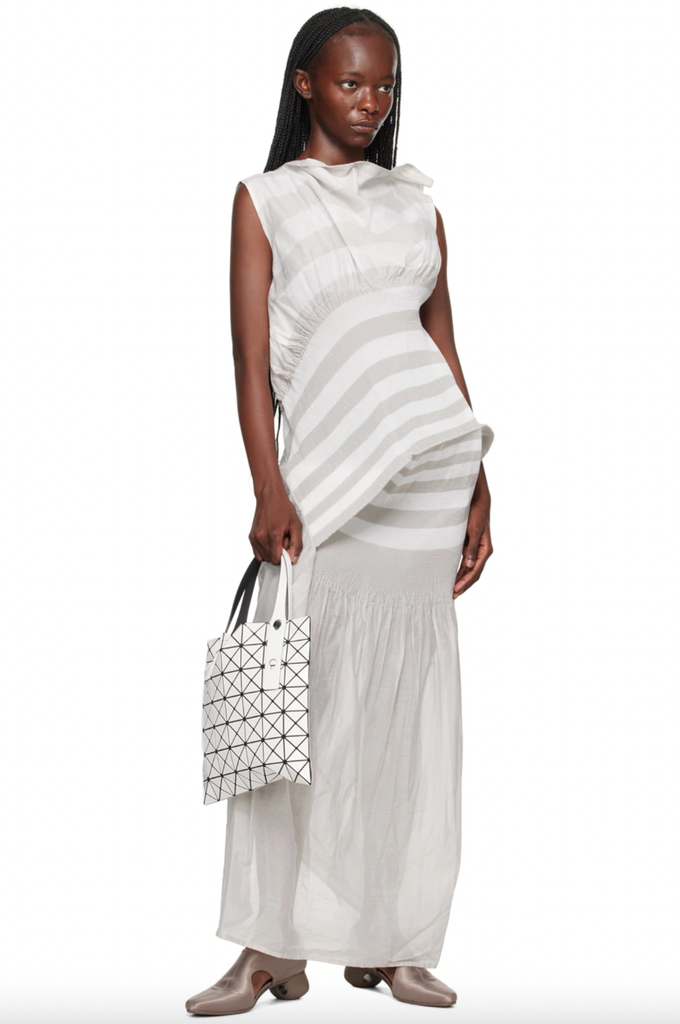 Karina Hoshikawa, Senior Writer: The Compact Tote
The Bag: "I own multiple styles of Issey Miyake's iconic Bao Bao tote and love how the geometric design is truly timeless and trend-less. (My most-worn bag is the white Prism tote, and my other favorite is a smaller-sized tote in silver.) Because of the delicate nature of the bag, I don't like to overstuff it with things; when I carry this one, I usually store my essentials (phone, wallet, keys, compact mirror), plus a book or magazine I'm reading — nothing too bulky that would alter the flat shape of the bag. It's my go-to for traveling because it packs completely flat and goes with pretty much everything I wear."
How To Wear/Style It: "My Bao Bao totes have traveled the world with me! I buy them exclusively in Japan during annual family vacations, where I can shop them in the local currency and tax-free at the duty-free boutique. I style my totes with everything from a white tee and denim (which, TBH, I love) to a chic LBD. It instantly elevates any outfit, and I love that for me!"
At Refinery29, we're here to help you navigate this overwhelming world of stuff. All of our market picks are independently selected and curated by the editorial team. If you buy something we link to on our site, Refinery29 may earn commission.
Like what you see? How about some more R29 goodness, right here?
21 Best Messenger Bags For Work & Travel
The 30 Best Weekender Bags For Long-Weekend Travel